*This post may contain affiliate links. As an Amazon Associate we earn from qualifying purchases.
Whether you're moving to a new home or a first-time house buyer, purchasing a home a big step, and you should celebrate accordingly. The best housewarming party themes make the best housewarming parties and help to break the ice. A party is a great way to introduce yourself to your new neighbors. Using a party theme is an excellent way to inject your personality into a new neighborhood. It's also a fun way to showcase your new home to friends and family.
Fun housewarming party themes allow you to create a warm and engaging environment for all of your guests. So prepare your guest list, buy your supplies, get your menu ready, and let's get this party started.
Housewarming Party Themes
Everyone has their interests and passions. For sports fans, athletic housewarming party themes will allow you to showcase your team pride. Families that love gardening or outdoor activities have different options to suit their taste. And, DIY enthusiasts will find opportunities to show off their skills, whatever the theme.
Regardless of the housewarming party themes you choose, adequate planning and attention to detail go a long way. Before sending invites out to your guest list, consider these great themes along with the supplies you'll need to make your party unforgettable.
Throw a casino party
A casino is always a fun place to visit. The roulette wheels, slot machines, and the sound of coins dropping elicit sheer joy from casino goers. You can bring the thrill of the win and excitement of the casino environment to your home. And the best part is, nobody is going to lose their shirt. This is one one of the best housewarming party themes for young couples moving to a new home.
When selecting the decorations for your casino party, there are some items you can't overlook.
Some decorations to add to your list include:
Roller dice boxes
A roulette table
Dealer's visors
Playing card cutouts
Party hosts also have to consider the food and drinks they'll serve to guests. A bar is a must-have for your casino housewarming party. For the guests who don't drink, punch and soda are always viable options as well. A buffet-style setup is quick and easy, whether you do it yourself or hire a caterer. Prime rib, baked potatoes, and shrimp cocktail are some classic casino foods. And if you hire a caterer, you can relax and enjoy the festivities as well.
[amazon box="B00DNCH8KC"]
This theme will require a great deal of planning and prep work to execute. However, your work will pay off. Everyone loves a casino. What's more, casino games provide a great conversation starter for guests who don't know one another.
A classic garden party — or a not-so-classic one
A garden-themed party is a fun way to enjoy the outdoors and warm weather while showing off your new outdoor garden. With the right furniture and lighting, you can make your outdoor setting cozy and intimate. Or you can make a spacious place for children to play and adults to explore. Either way, guests are going to feel right at home the moment they arrive.
When preparing your party, the right supplies are essential to ensure the decor fits the theme. Keep things simple, and create an engaging scene that guests will truly love.
Some of the supplies you might need include:
Garden pots
Floral arrangements
Plates and candles
Gardening supplies
Picnic furniture
A decorative tablecloth
[amazon box="B01AJXSFEK"]
In addition to enjoying the fresh air with your guests, you can also get your hands dirty during a garden party. Have guests pitch in and help you plant flower beds in your new yard with the gardening supplies you provide. Utilize the garden pots as a centerpiece on the tables — fill them with fresh flowers. Or use brand-new pots lined with parchment paper to serve snack mix. Hosts can also set up plates with a candle on them, to add their own intimate touch to the party. A checkered picnic table adds country charm. You can get some ideas for your own party in the video below.
When creating the menu, keep it simple as well. Fresh ice, a few bottles of wine, and sparkling water with fruit are perfect thirst quenchers. For the taste buds? Finger sandwiches and foods with organic, hearty ingredients are a good option. Cumin, dill, or rosemary are a few herbs and spices that will add to the meals to create that "earthy" feel. A veggie and cheese tray can compliment your choice of sandwiches for the event.
You don't have to make it ornate or over the top to create a memorable housewarming party. This theme is fun, engaging, and allows guests to get their hands dirty, all while contributing to your garden.
Throw a Mardi Gras party
Mardi Gras, or Fat Wednesday, is the Wednesday before the beginning of Lent. But it isn't just a religious holiday anymore. Now, Mardi Gras is for everyone. It's a time for feasting and celebrating and letting loose. And who doesn't love that?
Mardi Gras brings to mind a very distinct set of images, including beads, bourbon, and the festive color combination of purple, gold, and yellow. Mardi Gras is fun, loud, and vibrant. And these are the elements that your housewarming party needs to have
The video below can help you begin the planning process and choose decorations for your party.
Some of the supplies party hosts should purchase include:
Gold, purple, and green coins and beads
Purple, gold, and green tablecloths
Masquerade masks
Metallic fringe to hang on doors
Mardi gras drink fan assortment
Of course, the decorations will look great, but you also need the right food and drink menu. Bourbon is a must if you're having a housewarming party for adults. Crawfish, shrimp and grits, milk punch, and crab cakes are also traditional foods. For dessert, King Cake is a regional must-have. And for those who aren't chefs, catering is always an option! There are several prepared mixes and food kits hosts can utilize so that they can prepare favorite dishes as well.
[amazon box="B00SMDT46S"]
This is one of the most fun housewarming party themes and will require planning and dedication to pull it off. But, with proper planning, supplies, and decorations, you can make your party unforgettable.
Everyone loves a disco party
Remember bell-bottom jeans, platform shoes, and disco music? No? Then it's time for an introduction. Disco was the popular dance music of the 1970s, and it had its own fun style to go along with it. A disco party can bring neighbors of all ages together. Older people will remember when it was fresh. Younger people can enjoy a blast from the past.
Decorations for a disco party
Finding great music for the party won't be an issue. But, how hosts choose to play that music will! A jukebox is a great centerpiece that's sure to elicit some conversation. And, that's just the beginning when it comes to your list of decorations.
Some party supplies to purchase when choosing decorations include:
A disco ball
Disco-theme silhouette cutouts
Lava lamps
LED balloon lights
Plastic records
There's no shortage of fun ideas a party host can come up with when choosing the decor for the party. However, creating a central theme, like music, will bring everything together. The more layers of decoration add and the more authentic they are, the better they are going to look.
[amazon box="B00745JEYW"]
When sending out invitations, use a record or disco ball themed invitation. Invite guests to wear costumes. Make it as fun and engaging as possible. That's the best way to ensure guests have a good time and that the party is a success.
Of course, party hosts also have to feed their guests. Consider a '70s cocktail drink menu, featuring Harvey Wallbangers or Tequila Sunrises. When it comes to the food, keep it simple. Fondue fountains with a variety of types of bread to dip are always a crowd pleaser at any party, which is why they were so popular in the 1970s. Small finger foods are also simple to prepare, and partygoers love them. Mess-free, fuss-free is the best approach when it comes to choosing food for your housewarming party.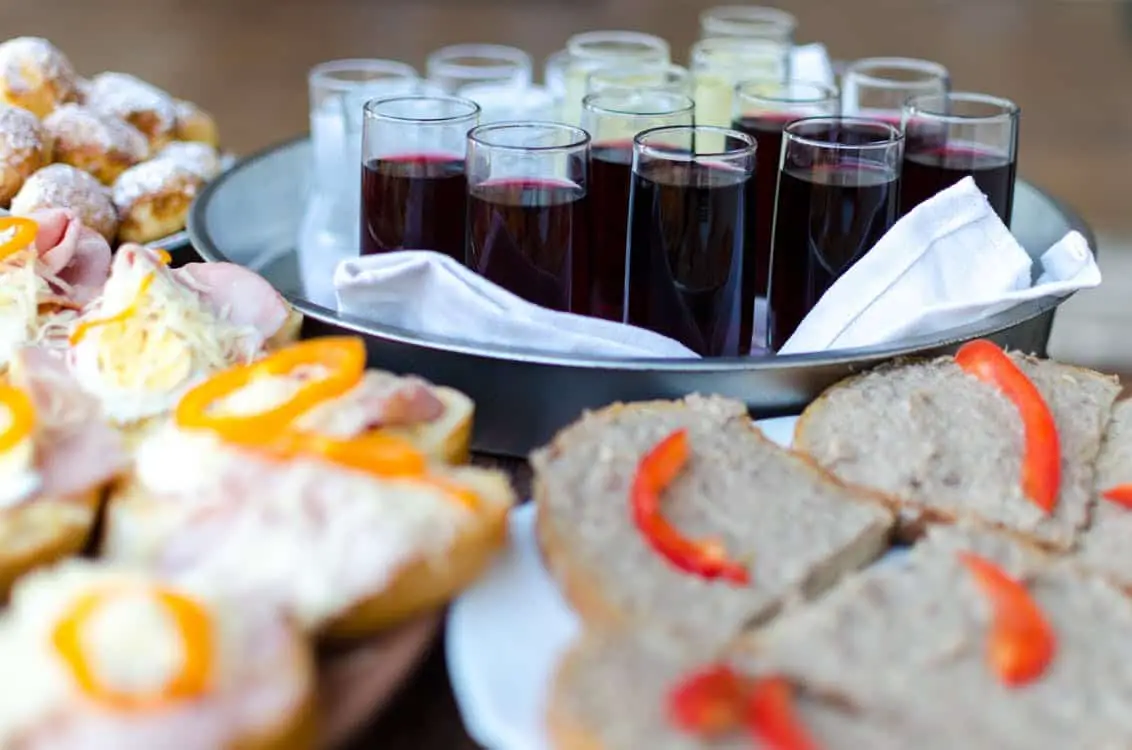 Have a ball with a sports party theme
There's an avid sports fan in every neighborhood — the fan that never misses a game, and has their quirky traditions on gameday. For those folks, one of the best housewarming party themes is a sports theme party. There are a number of approaches homeowners can take when preparing for the party.
If kids are attending, it would be a good idea to consider an afternoon event. Rent sports-themed bounce houses and playpens. Set up an outdoor obstacle course or fun games for the kids to play. Then there are the decorations for your party.
An avid football fan is going to choose their favorite team's colors.
Some fun decorations to use when decorating include:
Banners and streamers
A green tablecloth to mimic the playing field
Mini helmets with the team logo on them
An inflatable helmet or team logo
Balloons and lights to match the team's logo and uniform colors.
Food and drink for a sports party
The food options are straightforward when planning for the sports housewarming party. Some simple ideas include pigs in a blanket, nachos, chips, and Buffalo wings. Serving finger foods means fewer dishes to clean or mess to pick up afterward. Of course, there also has to be beer on hand. Cans, bottles, or a keg, are all great options for large parties. For non-drinkers, sodas, water, and juice for the kids are some items to have on hand also. And, for those who want to get really creative, choose team-colors when purchasing juices. Make it as fun as possible for yourself and your guests.
Sports are one of the easiest ways to bring people together. No matter what differences people have, a sports team can easily integrate communities and bring crowds together. It's a great way to get to know the neighbors and bond over a common interest. It is also a fun way to show team spirit. You'll have a blast organizing and setting up a sports party, and it's pretty easy, too. For this reason, a sports party can be one of the best housewarming party themes for introducing yourself to the neighborhood.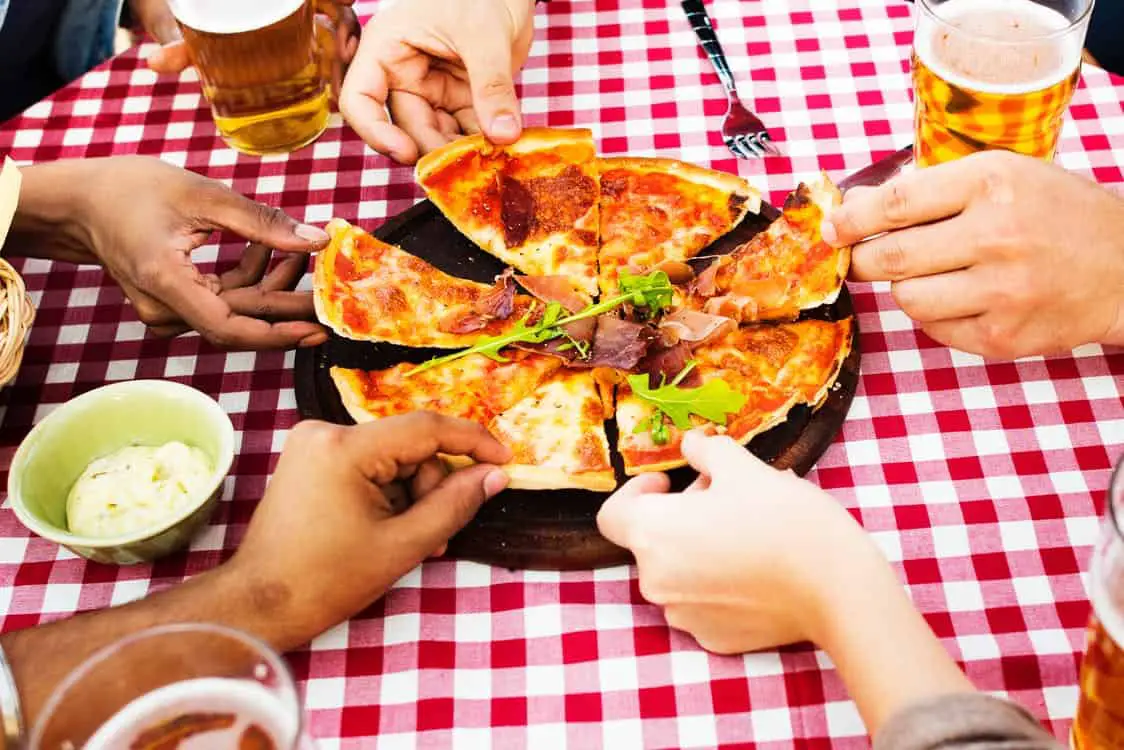 Planning and Preparation are Key
A housewarming party is your initial entry into the neighborhood. It is an excellent way for you to welcome family and friends into your new home. It's also a good way to get to know the neighbors who will be living next door to you for years to come. There are a lot of great housewarming party themes to choose from. No matter what your interests are, the best theme is the one that brings people together. And, if it can help you get to know your neighbors, that's even better.
Take the time to plan accordingly and show an interest in getting to know your new neighbors. Send out invitations early and make sure all party information is on the invitation. Also, if there's anything guests should know (costumes welcome or sports jerseys encouraged), include this information in the invitation.
Have you thrown an unforgettable housewarming party? Or maybe one that was unforgettable for all the wrong reasons? Let us know about it in the comments!