*This post may contain affiliate links. As an Amazon Associate we earn from qualifying purchases.
There are so many Halloween party themes to choose from that it may be challenging to narrow them down to just one. Bobbing for apples or sticking your fingers in red-colored jello for some sugary treats is far too traditional for a 21st-century Halloween bash.
Themes breathe life into an otherwise mundane celebration. Imagine sailing the sea as a pirate in search of chocolatey treasures, or squirming at the sight of a mangled finger cookie! There is so much to discover and gawk at when choosing the theme for your Halloween party.
Why Theme Parties Are Better than Non-Themed Parties
Throwing a party for whatever reason is enough to get your adrenaline pumping. But arranging a gathering with a theme in mind is what makes it extra exciting! Themes make the party feel unique, personal, and best of all, fun and memorable.
When we were kids, simply dressing up for Halloween was enough. But once we grow older, we need a little something extra to get us into the Halloween spirit!
Halloween party themes show the party-goers that your Mischief Night bash was well-planned and thought out for weeks before it was to set to take place. It shows that the host cares about making sure their guests have a great time, whether it's a Zombieland of blood and guts or a fairytale land full of pixie dust and princess gowns.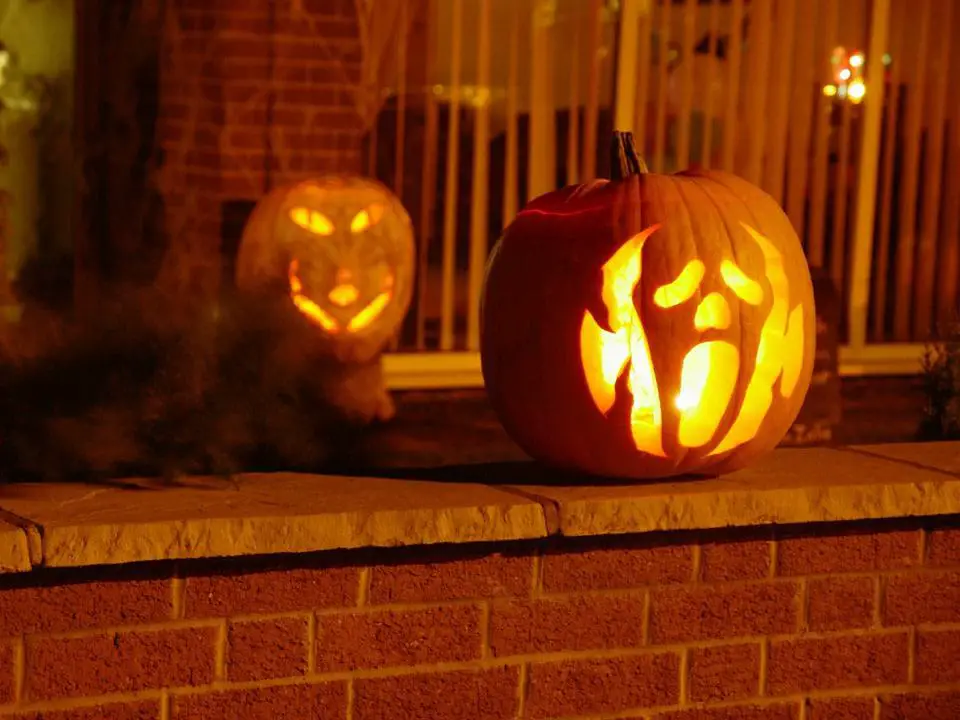 DIY vs. Buying
Before purchasing your decorations, it may be worth making some of the decorations yourself. While this means spending some time and effort to create something entirely on your own, you can potentially save money on decor pieces.
For example, a stand-up Halloween figure can cost anywhere from $100 to $500. However, building one yourself may only end up costing $40 to $50. And best of all, it will look exactly the way you want it to look. When everything is said and done, you will have a Halloween prop that you can be proud to display and use year after year.
Depending on your skill level, however, these homemade props may not be as sturdy or high quality as the ones purchased in-store. Plus, they will take a significant amount of time to create. So, it's essential to weigh the pros and cons of making your own decor before diving head-first into party planning.
How To Prepare For A Themed Halloween Party
The key to planning a successful theme party is to plan ahead. Figure out which decor pieces you can make yourself, what you should purchase, and where you should make your purchases. All the prep work revolves around your budget and how crafty you want to be with your decorations.
DIY projects should be done well in advance to work around any existing plans. You should also shop for your purchased items at least two to three weeks in advance, just in case the retailer does not have an item you require in stock.
Finally, don't forget about the food and drinks! If you love to cook or bake, enlist the help of some loved ones to help out in the kitchen to prepare a spooky feast. But if you'd rather save the cooking for someone else, catering from your favorite local restaurant or grocery store will save you a headache.
There are also plenty of alcoholic- and non-alcoholic beverage recipes online that can easily jive with many themes for Fright Night.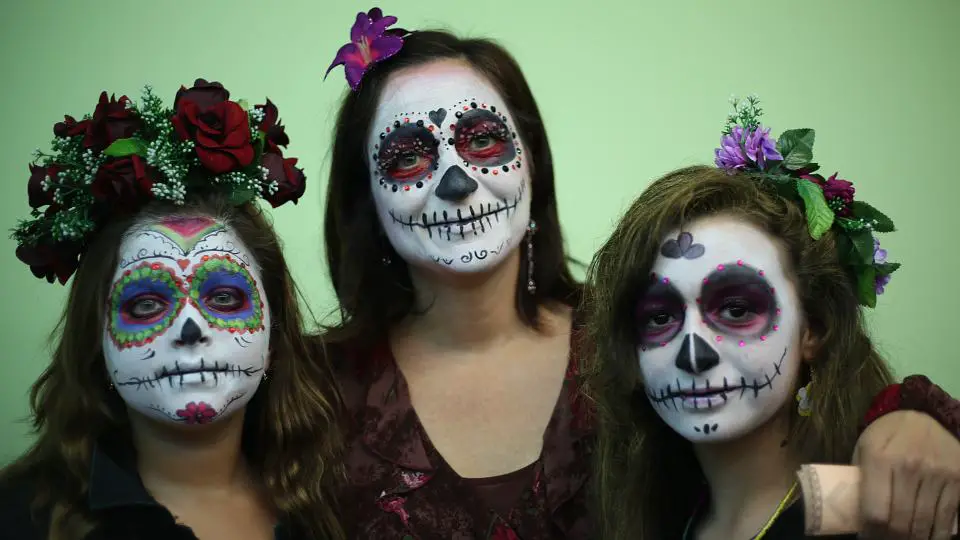 Halloween Party Themes For Teens and Adults
Below you'll find a comprehensive list of themes we guarantee will be a smash hit at your next Halloween bash.
Freaky carnival
Turning your home into a twisted carnival will give your guests the heebie-jeebies. This Halloween party theme is all about taking sweet, innocent carnival memories of your youth and distorting them into a nightmarish event.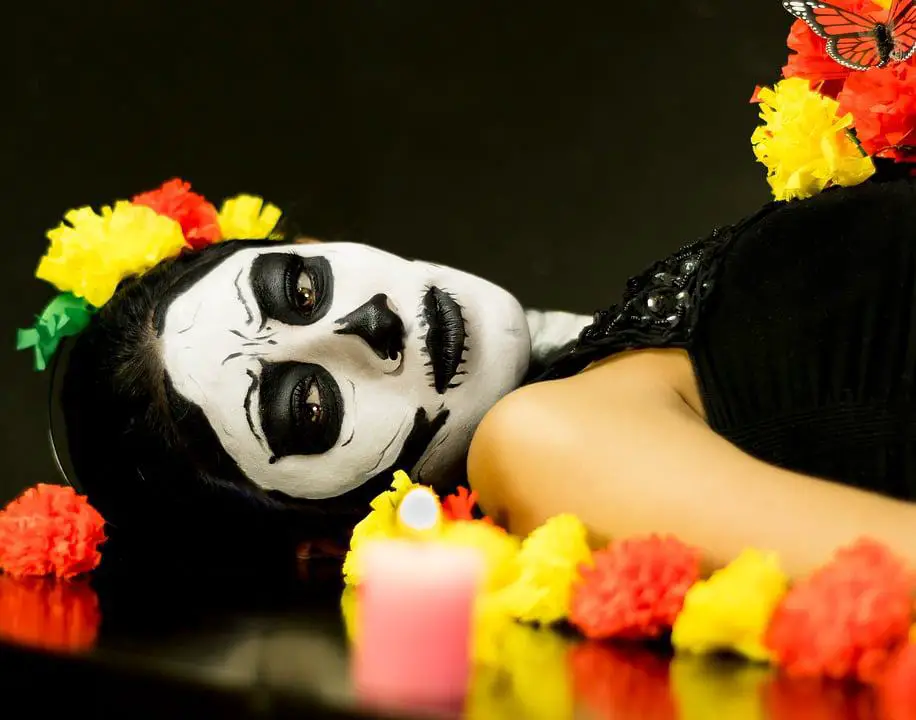 Costumes
Skeletal clowns with ragged red and orange hair and bloodied clothes are a classic and creepy carnival costume. So are circus performers, harlequin get-ups, and magicians.
Despite being circus territory, you could probably also get away with a ringmaster costume coupled with an elephant or lion. Just make sure they look a little scary before you walk into the demented carnival!
[amazon box="B012H26J7G"]
Food
Thankfully, the food doesn't necessarily have to take a scary twist because classic carnival food happens to make great party food too. Appetizers include corn on the cob, pretzels, and popcorn (of course).
If you're looking to make some mains, sliders (mini hamburgers), corn dogs, and hot dogs are easy to eat while socializing and fit the carnival theme.
Lemonade and root beer can satisfy the kids, while cocktails inspired by cotton candy and candied apples will please the older crowd.
Finally, the dessert table can be jam-packed with sweets such as ice cream, cotton candy, and cookies.
Decorations
Glowing crystal ball
Mini clown masks as wall decor
Stand-up clown figures
Red and white plastic tablecloths
Red and white striped paper resembling a circus tent
Haunted House party
This is the scariest of all the Halloween party themes! This theme is all about making your venue look downright terrifying. Forget the cliche haunted house of your youth, for there are no bed sheet ghosts or pseudo spider webs in the corner of the ceiling.
This theme requires a lot of attention to detail and loads of props, music, and perhaps even actors to scare the daylights out of your guests.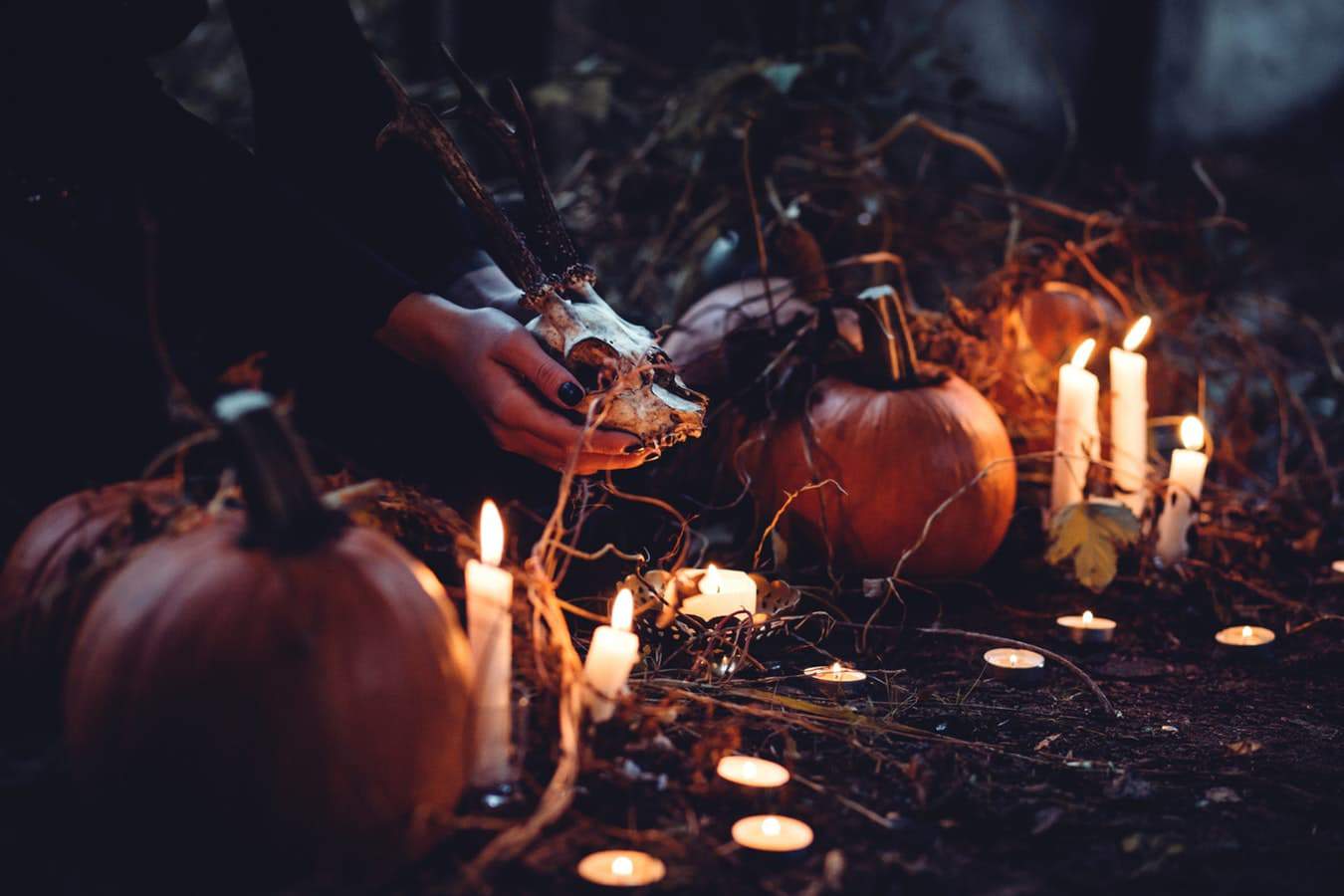 Costumes
Make sure your invites require your guests to wear the most bone-chilling costume they can find to blend in with this Halloween party theme. Fictional costumes include a bloodied patient, a murderous nun, a living scarecrow, or even a porcelain doll come to life.
Or, you take inspiration from Hollywood and purchase the villainous Leatherface from "The Texas Chainsaw Massacre." Anything that strikes fear into the hearts of others is acceptable garb for a theme of this caliber.
[amazon box="B075FTLNWM"]
Food
The good thing about horror-inspired food is that anything can look bloody with a little bit of red food dye and red candy melts!
If you're doing most of the cooking and baking yourself, appetizers are very easy to assemble. For instance, some Jell-o and Halloween sprinkles can give you a bloody good bowl of popcorn.
The main course can be deviled eggs with red insides, or perhaps a cheese ball carved in the shape of a human brain.
Skip making dessert and instead, have it made for you! A skull- or brain-shaped red velvet cake with bloody drips of chocolate will make your guests' skin crawl.
Decorations
Nooses
Window decorations (such as drops of blood)
Faux dead bodies
Red/black candles
Bloodied barbed wire
DIY fake limbs
Zombie Apocolypse
Halloween theme
One of the most in-demand themes at Halloween is the undead, also known as zombies. This theme has become increasingly popular due to shows such as "The Walking Dead" and movies like "Shaun of The Dead" and "Zombieland."
This theme is all about making otherwise ordinary costumes look scary, bloody, and very much dead. The decor should look like something between a fresh crime scene and an eerie cemetery.
An alternate version is the Hollywood Dead party, where your guest dress like famous stars from the past — appropriately zombified, of course. An ashen James Dean can hang out at the punch bowl with a somewhat decomposed Elvis. 
While that sounds awfully difficult to create, below are some ways to incorporate this Halloween party theme into your costume, food, and decor.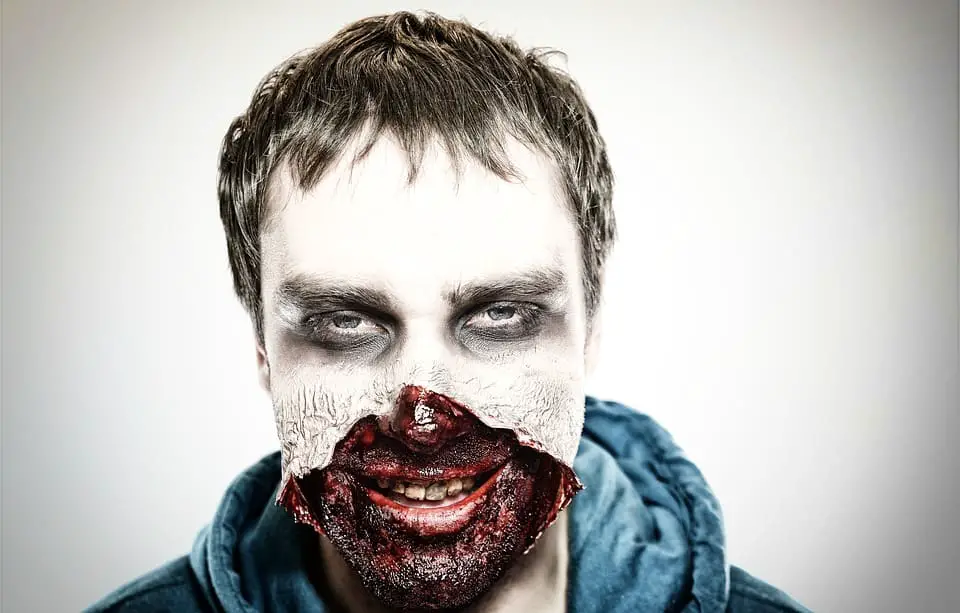 Costume
When it comes to your Halloween character, anything can become zombified. A doctor can become an undead surgeon, a bride can become a flesh-eating bridezilla, and a harmless cheerleader could be looking for her next human brain. It all comes down to torn clothes, a skeletal face, and wounds in the right place.
The key to making realistic-looking cuts and scrapes is to invest in spirit gum, liquid latex, thin tissue paper, and layers of color for bruises and dead tissue. First-timers can purchase wound kits and study online tutorials.
Food
Not unlike Horror House themes, anything blood-soaked will perfectly tie into a zombie theme. An olive wrapped in cream cheese inside a slice of pepperoni makes for the perfect eyeball appetizer.
For the main course, fire up the grill and make some delicious ribs with your preferred barbecue sauce. Plate the ribs around a plastic skeleton laid out on the table and voila — a zombie feast!
Desserts include bloody fingers made of shortbread cookie dough or some faux-blood-splattered sweets. If you aren't much of a baker, most stores will carry one or two zombie-inspired desserts during Halloween season.
[amazon box="B00NAEDGAY"]
Decorations
DIY zombie pit
Faux tombstones
Zombie Flamingo
Yellow caution/toxic danger tape
Bloody floor footprints and wall handprints
Crime scene theme
This theme is one of the most intensive of the Halloween party themes of the list. This requires great attention to detail and planning to ensure everything is picture-perfect. Don't think of this as your run-of-the-mill police crime scene. Instead, it should be rather like a Sherlock-Holmes-type of party where everyone is trying to solve a mystery.
Depending on your tastes, you can do an elaborate Murder Mystery party, and stage a game where the guests need to find out whodunnit. You can even purchase a kit with clues and characters to get you started.
If you're a bit more hardcore, you can play Forensic Files and have your guests examine the bloody evidence and collect clues with tweezers. You can even set up a microscope so they can examine carpet fibers. Or they can see if the hairs found on your corpse match one with the hairs from the suspects in the room.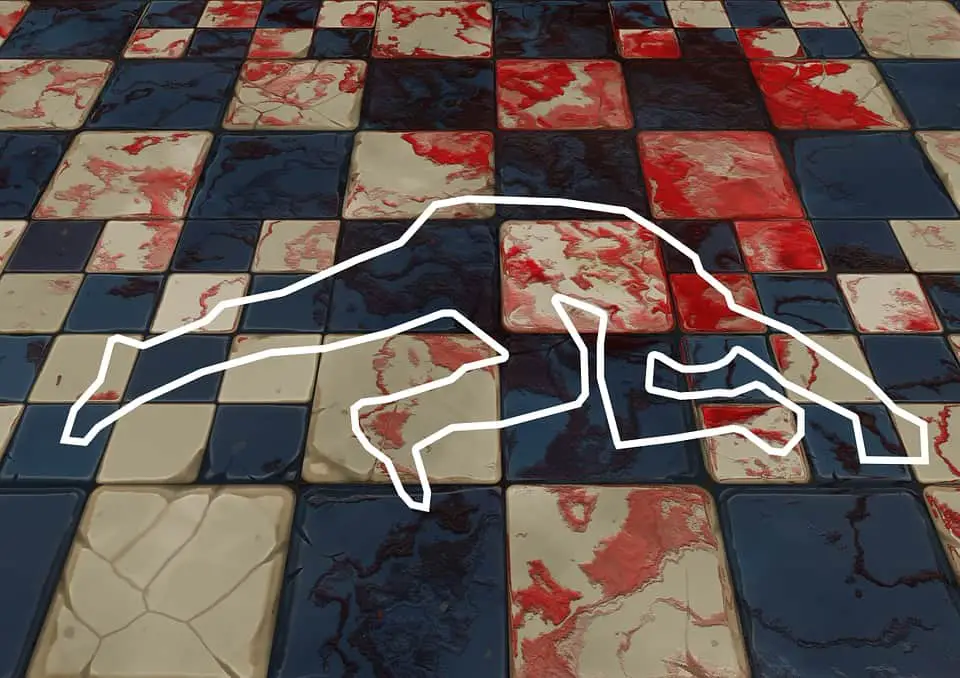 Costume
Costumes for this kind of Halloween party theme party can either be purchased or skillfully crafted at home with some imagination and elbow grease. Store-bought costumes include detective gear, including a hat and magnifying glass, or CSI-type costumes.
Funnier but just as effective DIY costumes include wrapping yourself up in police caution tape or zipping yourself up in a body bag.
[amazon box="B0041OEJO4″]
Food
There aren't many places that sell anything edible that relate to this theme. During the Halloween season, you may find some cookies that are splattered with blood but otherwise, making your own or catering will be your best bet.
Snacks include cups of "on the trail" mix (nuts, dates, etc.) and mini hot dogs that can be labeled "detective dogs."
Avid bakers can try their hand at making cookies that resemble magnifying glasses (use broken hard candy for the glass).
And why not lay out the food in the shape of a casket or stick a knife in the cake with blood dripping from it and play a game of "who done it" with the party guests. The ideas are endless. Those looking to cater can order a custom layered cake with footprints making their way to the top tier.
Decoration
Caution tape
Footprint decals
Chalk or white tape for floor crime scene
Strategically placed fake murder weapons in each room
Gothic party
Perfect for your Halloween shindig — focus on the macabre rather than the gory side of the holiday. Think Addams Family and Edgar Allen Poe. All the terror of Fright Night, but with lots of class. This is a grown-up party, so remind your guests to wear their most exquisite shroud and make sure they have a designated driver.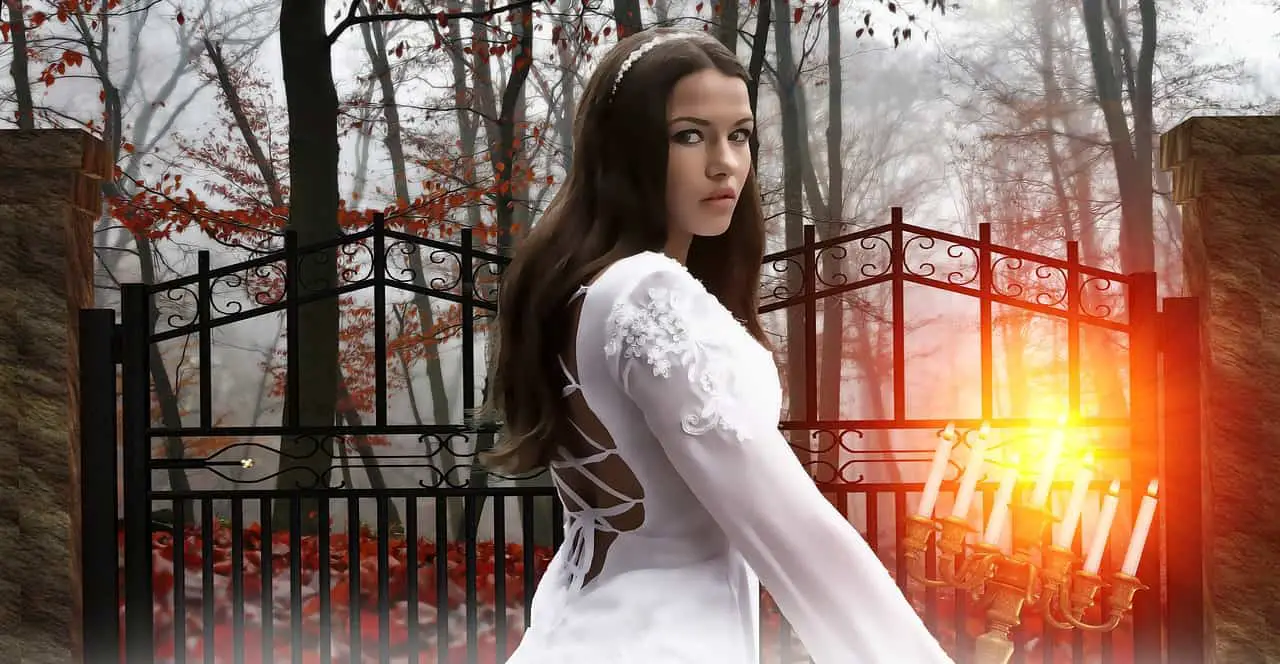 Costume
Pull out your Goth finery — black velvet, bruise-purple satin, and black lace. A dark, funereal mourning coat from the Victorian age will give any gentleman a Poe-ish cast. A slinky black vamp dress for ladies would be stunning. Costumes should be dressy but glamorous, too.
Food
Any appropriate party appetizers will work perfectly with a bit of somber presentation. Decorate your table with black lace and serve the food on ornate black iron stands with an elegant candelabra as a centerpiece.
The trick with the food is to go elegant and dark. For example, black caviar and steak tartar make excellent choices. Serve blood red wine or sangria in crystal glasses. For sweets, chocolate anything is always appropriate. And desserts featuring dark berries are a nice touch, too.
[amazon box="B076Y9JLPF"]
Decoration
Candles everywhere
Fake crows and ravens
Decorated skulls
Fake stone gargoyles
Halloween Party Themes For Kids and Adults
While zombies are awesome and vampires are the bomb, sometimes little ones aren't as easy going about the creatures of the night. If you're planning a mixed-age party where young kids will be invited, you may want to ease up on the fright factor.
Superhero Halloween theme
Superhero themes are fun for both kids and adults. It is the perfect theme to finally dress up as your favorite hero or heroine and show the world you have what it takes to save the day.
Making your room or home feel like a superhero headquarters may prove a little complicated, as there are not many of these kinds of decorations readily available in stores. You can, however, make your own city skyline and add your favorite Superhero balloons to finish out the design.
For every one superhero-related piece of home decor, there are twenty spooky Halloween decorations. But in the end, your party will be unforgettable.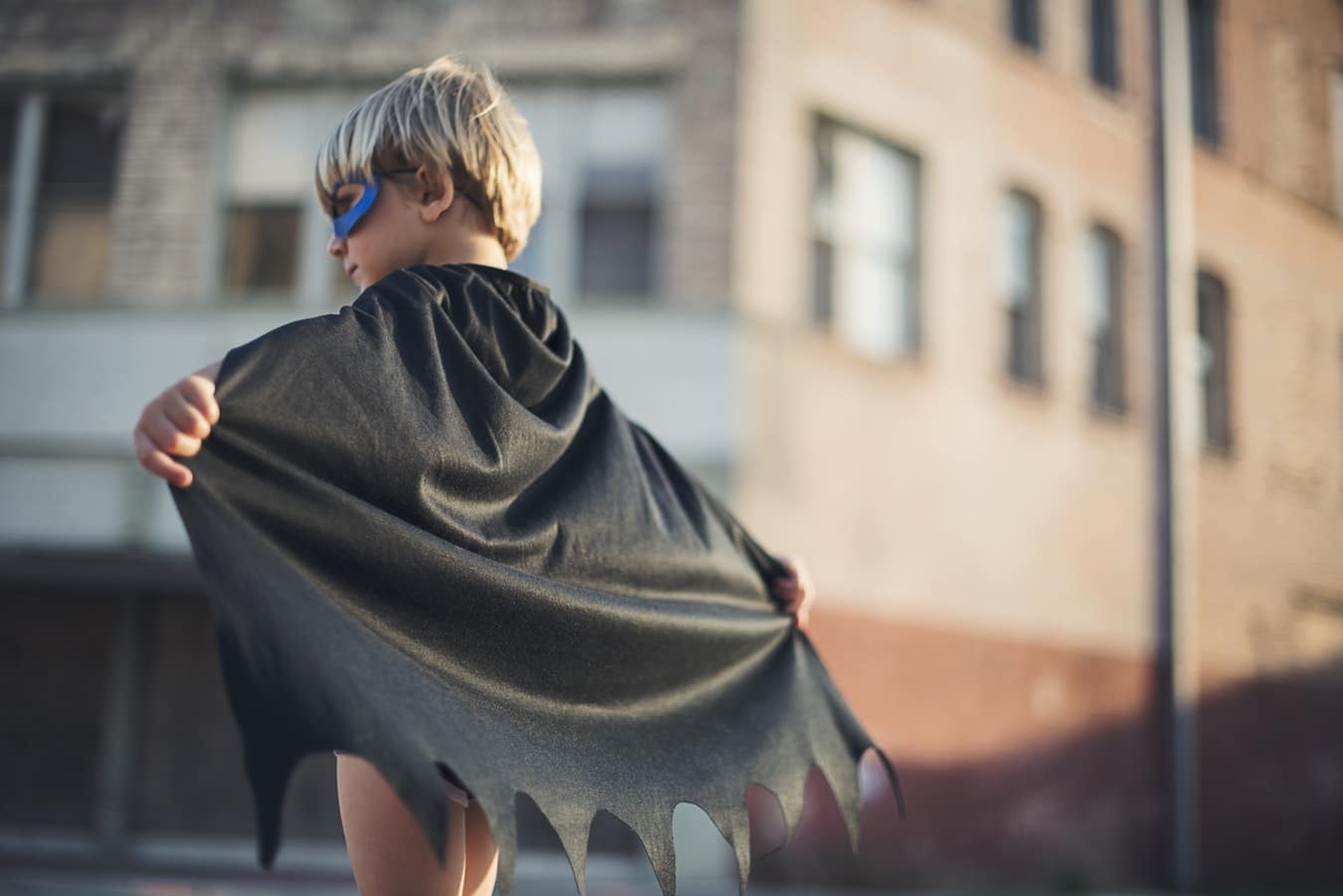 Costumes
Costumes for these kinds of Halloween party themes are entirely dependent on the guest. Adults may want to buy or make their own costumes.
However, children may wish to make up their own superhero name and costume — and that is completely acceptable! If your child wants to wear an old bath towel, an old eye mask, a pair of gloves, and call himself "Incredible Pickle Boy" — then their imagination is enviable. It's all about having fun.
[amazon box="B00LKLO27A"]
Food
Finding pre-prepped food for a superhero-themed party can be easily managed with a little imagination and creativity. Stores simply do not typically stock Superhero Rice-Krispy squares or pizzas in the shape of shields. You'll have to make most of the food or order it.
Food for a superhero party can include crushed green Jello-O as Superman's kryptonite, while a plate of cheese squares with pretzel sticks can be Thor's hammers! Fruit trays can depict the Superman or Captain America emblems. For dessert, use Batman-shaped cookie cutters to cut the perfect shape.
Decorations
Cityscape backdrop
Superhero-inspired piñata
Superhero party pennants
Themed plates, cutlery, and cups
Tulle fabric in red, yellow, and blue for ceiling and walls
Jumbo Superhero word cutouts
Pirate-themed Halloween party
Channel your inner Ching Shih or Jack Sparrow to pull off the best pirate Halloween party this part of the Atlantic has ever seen! Nailing this Halloween party theme is about being inspired by all things nautical and making food and decor both fun and visually engaging.
This theme is significantly more kid-friendly, but adults can still partake without feeling the least bit childish: It's all about presentation.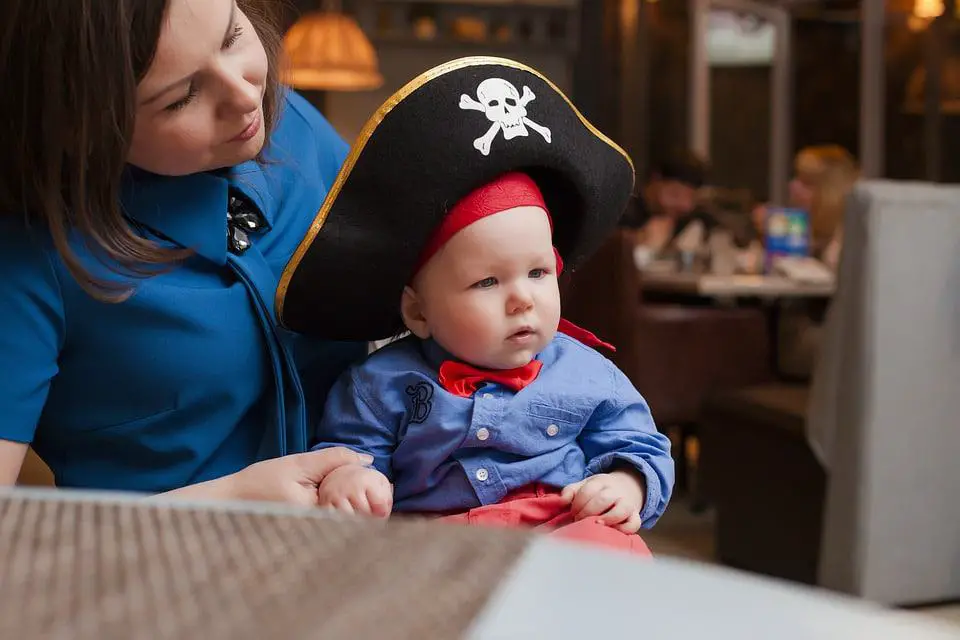 Costumes
Costume choices are unlimited when it comes to this Halloween party theme. Pirate hats, eye patches, hoop earrings, and a little "beard" makeup will go far! Whether you're swabbing the decks or manning the ship, you're still a pirate.
Fortunately, practically every retailer has several versions of the pirate costume. Accessorizing can make even the blandest of costumes stand out from the rest. Don't forget your very own "Polly"!
[amazon box="B0027GLJEQ"]
Food
While there is no pre-packaged "pirate food" available at big box stores, making nautical-themed food is relatively easy. Appetizers can be as simple as a container of "Polly's crackers" with some "seaweed dip."
Fruits and vegetables can be picked up using tiny plastic pirate swords from your local dollar store. Mains for kids can consist of corndog "peg legs" and chicken nuggets (or "golden nuggets" as the pirates say).
Popcorn can be "pirate teeth" while gold foil-wrapped chocolates are the hidden treasure. There are so many unique ways to plate appetizers that making the food should not take up too much time.
Don't forget the drinks! There are plenty of pirate-inspired cocktail recipes available online to appease even the pickiest of adult guests. Most contain rum, upon which much pirate legend has grown.
Decorations
Skeletons
Faux chains and rope
Wooden barrels or DIY barrels
Realistic decorative fishnet
Pirate themed treasure map tablecloth
Out of this world a
liens
Another good choice for Halloween parties where little ones are involved is the "UFO" theme. Aliens from outer space are just a little bit scary, but not enough to make you need to hid under the covers.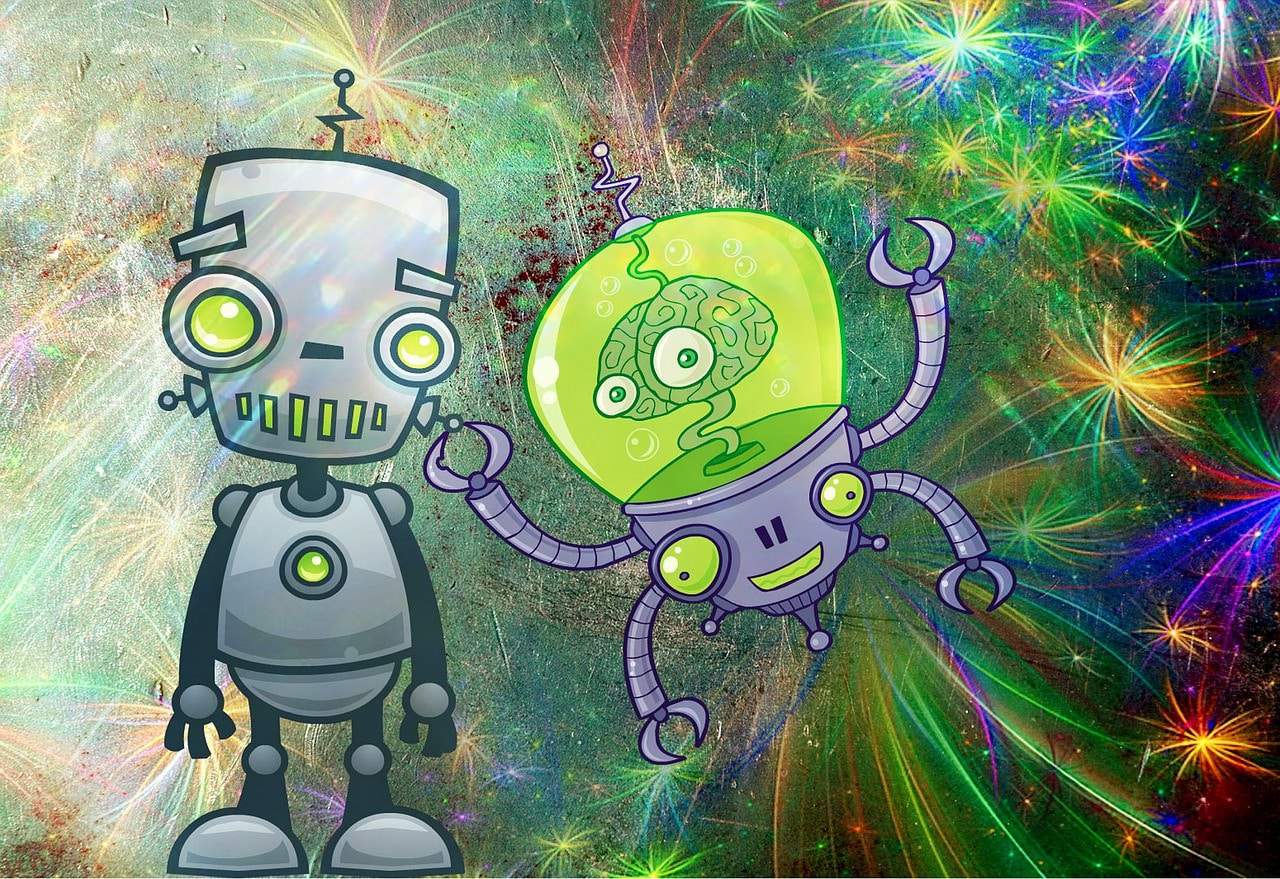 Costume
For this theme, have your guests dress as their favorite alien from movies or television. They can choose something mild, like Marvin the Martin, Mr. Spock, or even Zaphod Beeblebrox. Those who prefer a scarier costume can choose the alien from Alien or the Borg from Star Trek Next Generation. Or, they can get creative and make up their own out-of-this-world creation.
The upside is that your guests still have a chance to have fun in an imaginary setting, pretending to be "not of this earth."
Food
The upside of an Alien party is that you can serve your favorite regular party food on space-age style. Alternatively, you can make your own versions of foods from sci-fi movies and television.
For drinks, serve up Romulan ale and Mudder's Milk for the teetotalers.
[amazon box="B01AIGNI4U"]
Decorations
Space-themed party supplies
Glowing alien-head lights
Glow in the dark balloons
Blue and green LED light strings
Fall harvest
Another good choice for parties with small children in attendance is to celebrate the autumn season. In fact, some people don't feel comfortable at all celebrating Halloween because some feel it's tied to occult practices.
The debate over the holiday as it's currently celebrated for ages seems to continue. But there's no doubt that autumn and the harvest is something worth celebrating.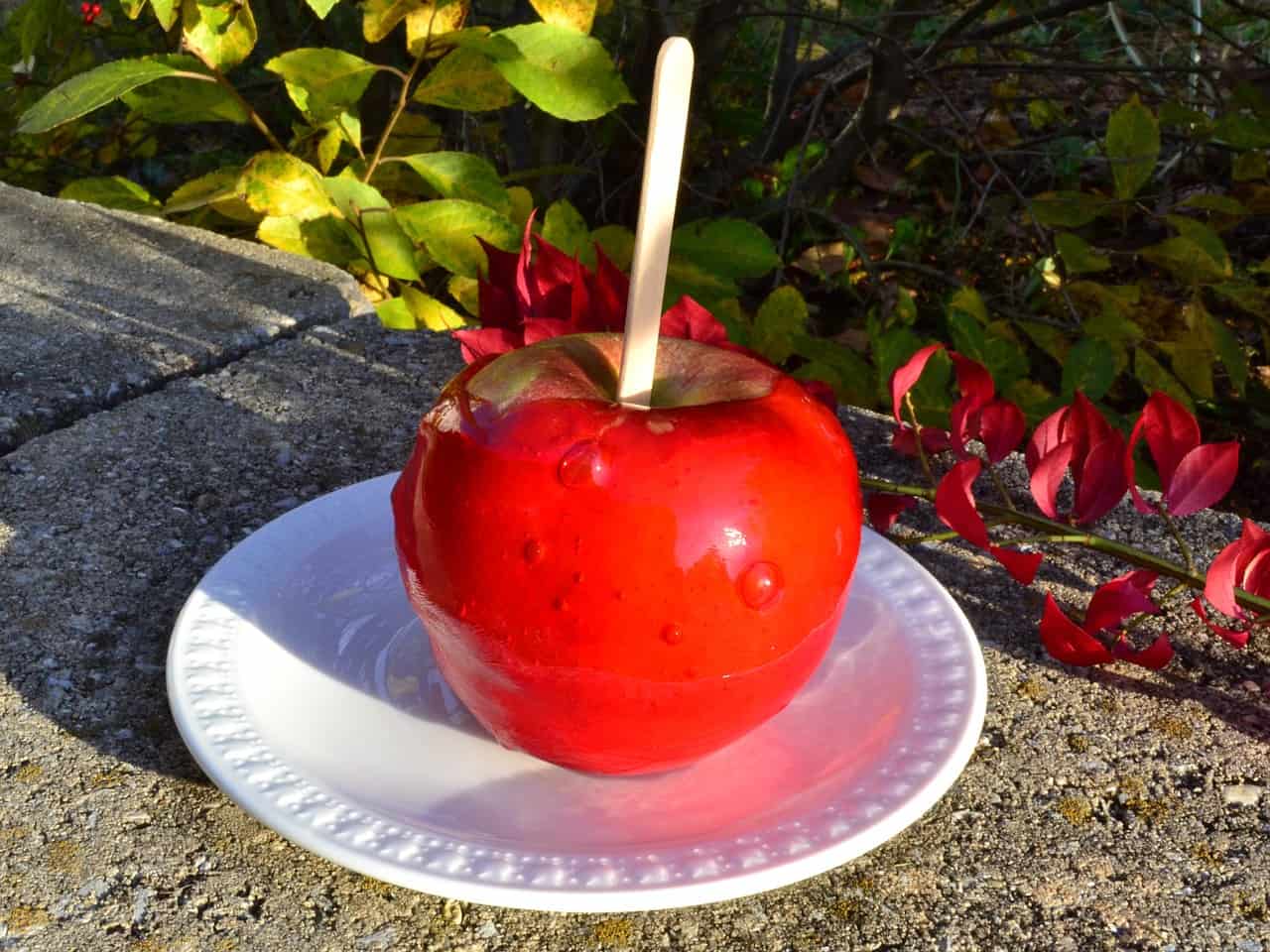 Costumes
The best thing about an autumn festival is that no costumes are required. You and your guests should feel comfortable in any attire that suits your weather and your preferences.
Food
Because this is a celebration of the harvest, the focus is all about food. If your weather is still warm enough, hold the last outdoor BBQ of the year for your party. Burgers and chicken breast fillets are both quick and easy to grill.
Sides should include ingredients in season, such as corn, green beans, and squash. Potatoes, both white and sweet, feature heavily in the harvest feast.
[amazon box="B076Q4PFH5″]
With apples so abundant, add apple pie or cake to the dessert table. Apple cider (both spiked and not) is delicious served cold or hot with a sprinkle of cinnamon. For the adults, offer mulled cider punch or a Maple Old Fashioned.
Decorations
Bales of hay
Scarecrows
Piles of pumpkins
Centerpieces made from decorative corn cobs and gourds
Garlands of orange and red maple leaves
Which Theme Should You Choose?
Selecting which of the listed Halloween party themes is best for you is an entirely personal choice. Some require more prep work and hand-made items, but in the end, they can feel more fun and inviting. Others require plenty of funds and organization to ensure the scariest, most scream-inducing party your guests have ever had. Whatever the theme you decide to go with, we wish you all the best in your Halloween-planning adventures.
If you have thrown a successful Halloween party with a theme not listed, or have a favorite, let us know in the comments!