*This post may contain affiliate links. As an Amazon Associate we earn from qualifying purchases.
Cool party themes can turn your party from a mundane dinner into a creative, expressive, and memorable evening. A theme party works best when the guests can display their talents and give themselves over to their creativity. Even days before the event is scheduled, they'll begin hunting for costume and accessory components to match the theme. The excitement has already started.
For the most part, the number and cost of the decorations will depend only on how elaborate you want to carry the theme. For example, a bunch of ripped up old clothes and some horror makeup is all you need for a zombie party. However, if you want to elaborately decorate your location with make-believe dismembered limbs and have the food looks like brains and eyeballs, you may need to invest a bit more time and money.
15 Cool Party Themes for Kids and Adults
To help you get started here are some cool party themes to jazz up that birthday party, holiday party, office get-together, or just to gather a group of friends over for a fun Saturday night. Most party centers, and in some cases thrift stores, will have plenty of decoration appropriate to your cool party themes.
Let's get right to the fun.
1. Decade Party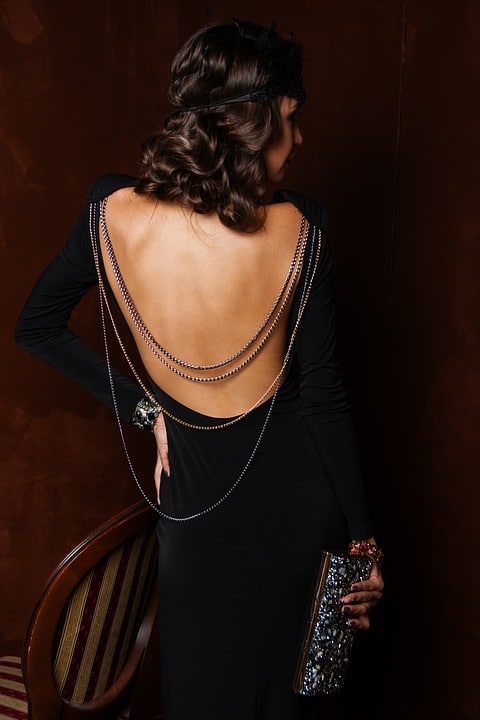 Cool party themes involving decades generally go over well because everyone probably has an idea of how to act and how to dress. If you choose the 1950s, turn back the clock to a time of drive-ins, rock and roll, poodle skirts, leather jackets, and greasy hair. The 1960s party usually involves tye-dye, sandals, headbands, and love beads. If your gathering is 1970s themed, you can go with disco or classic rock and plan the dress code to fit. Mood rings make excellent party favors for either type. If you opt for the 1980s, padded shoulders and leg warmers rule.
[amazon box="B0751KFSGQ"]
Another advantage of a decade party turns out to be that the music carries most of the weight. Because once you have the appropriate tunes playing, the atmosphere is set to get your guests in the mood. Use old 45 RPM records, cassettes, or 8-tracks for decorations. Most thrift shops will have them at give-away prices. The more popular and more colorful the label, the better. Also, if they are decade appropriate, you can take LP albums, place them on a covered cookie sheet and heat them slightly in a warm (not hot) oven. Once they are a bit pliable, mold them around the bottom of a bundt pan and let them cool. They make excellent theme appropriate bowls for popcorn or other snacks.
Decade parties work great but try not to be too specific or obscure. You may get very few RSVPs for your "1930s Depression Era Blowout," and every guest who shows up might come dressed like Al Capone or Amelia Earhart.
2. Class Reunion, 30 Years in the Future (For Children)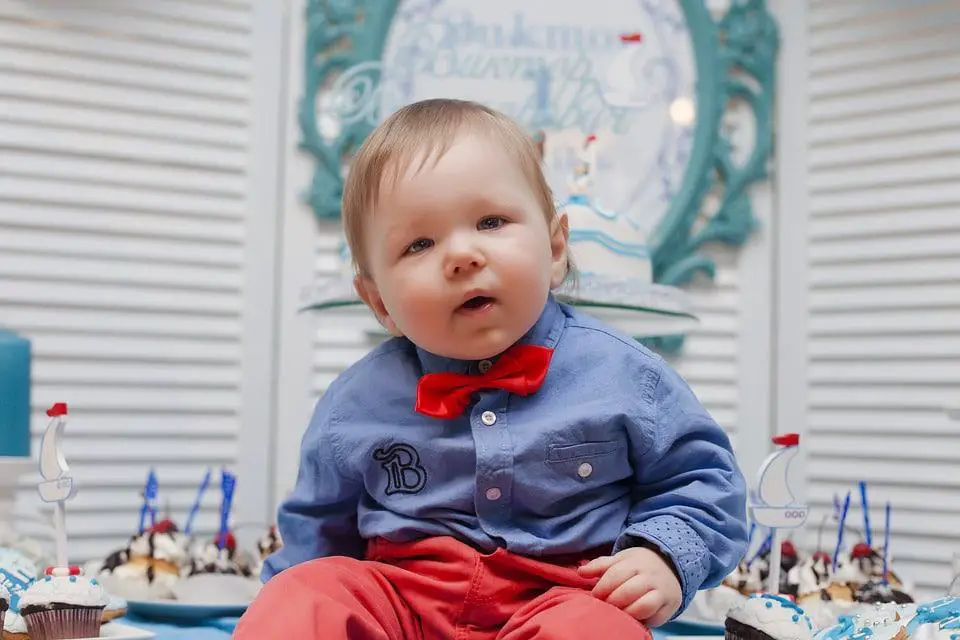 What will you be in the future? Doctor, baseball player, cop? Have the kids come over in the outfit of what they want to be when they grow up. Most kids already have an interest in a particular occupation or their own everyday heroes, so they may already have costumes, jerseys, or props.
[amazon box="B07DRRJVDY"]
3. TOGA, TOGA, TOGA!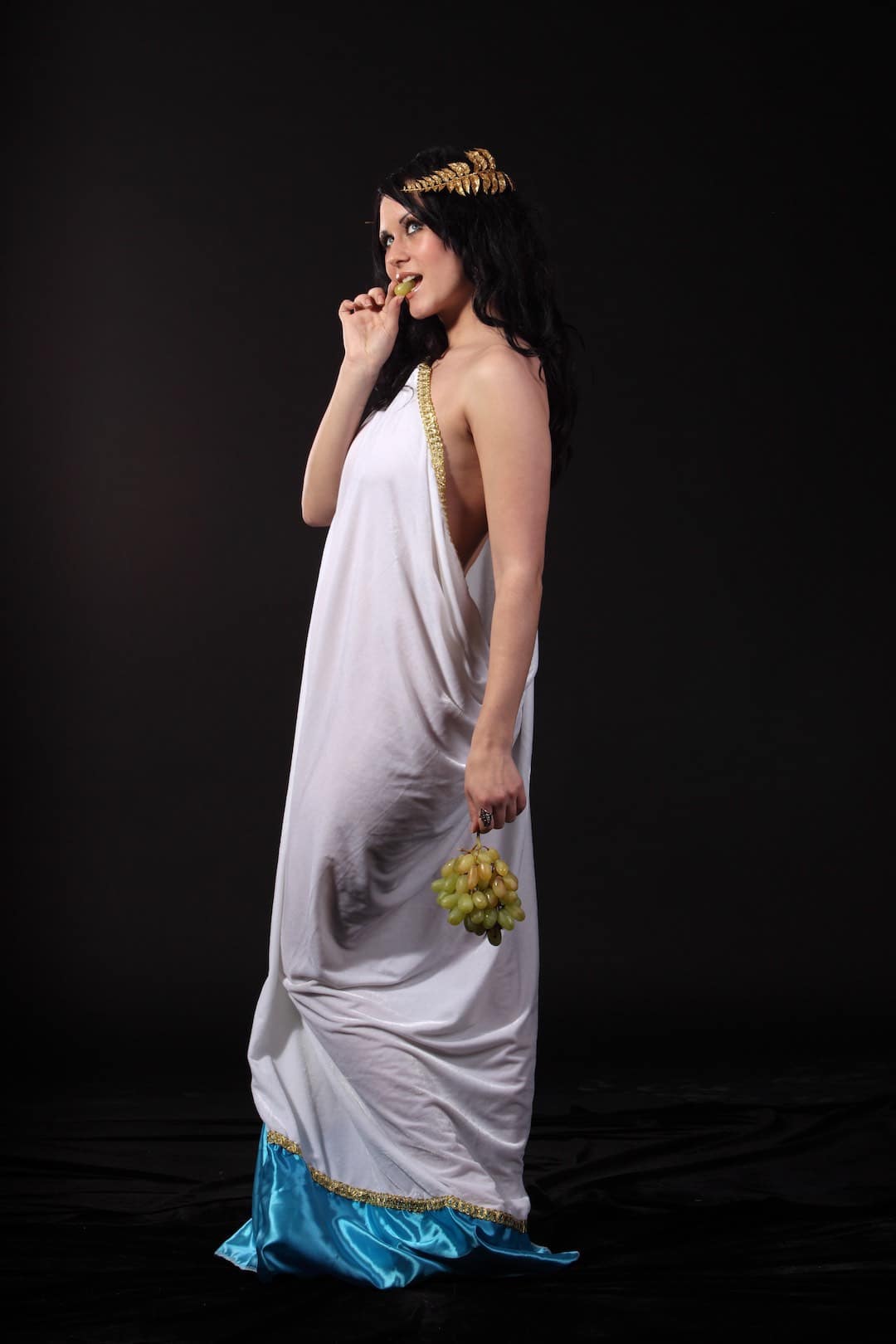 One of the all-time classic cool party themes, this one is not complicated or expensive. (Which could be why college students like it so much.) The toga party doesn't demand much more of your guests than a bed sheet and a crown of leaves, but you can get as elaborate as you like.
[amazon box="B003A8B42M"]
The guests can decide for themselves if that decorated sheet is enough. Or they can add a little flair to their costumes with dressier toga costumes. You'll want to serve plenty of wine, along with Ancient World favorites like olives and crusty bruschetta bread with dipping sauce. You may want to skip the swan's tongue, however.
4. Red Carpet Party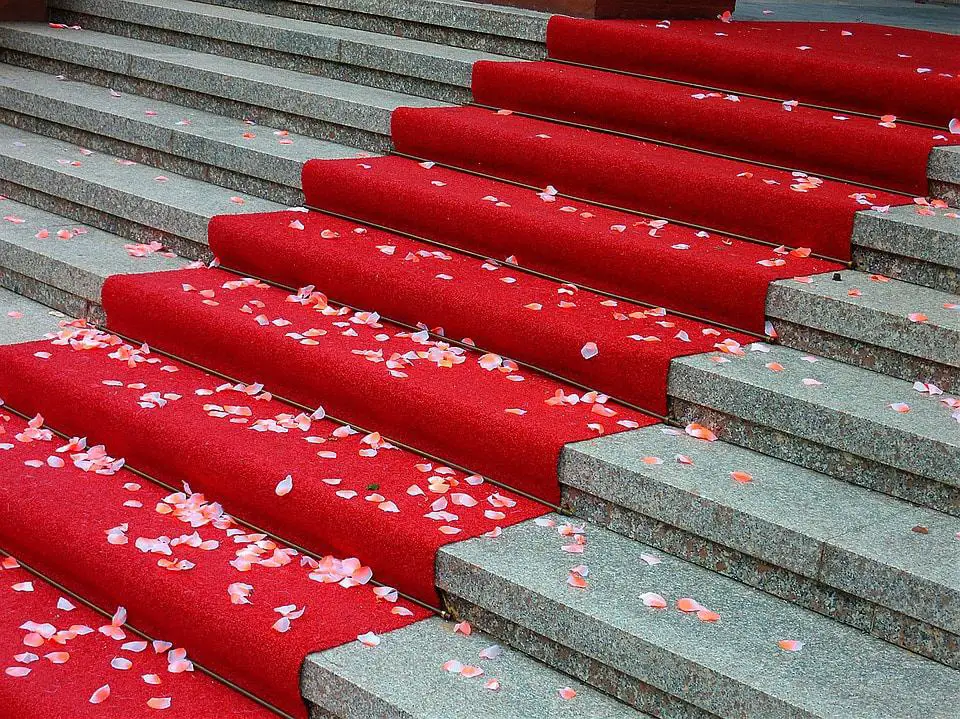 The real beauty of the red carpet party is that it crosses all generational and lifestyle lines. Come as your favorite actor or actress, movie star, TV star, or recording star. The only rule is they must be real people, not characters. You can be anything from Groucho Marx to Lady GaGa. Contemporary music performers or long-gone silent movie stars are always a big favorite. Make sure everyone gets a photo op with the host!
[amazon box="B0077RRJHG"]
5. Superhero Worship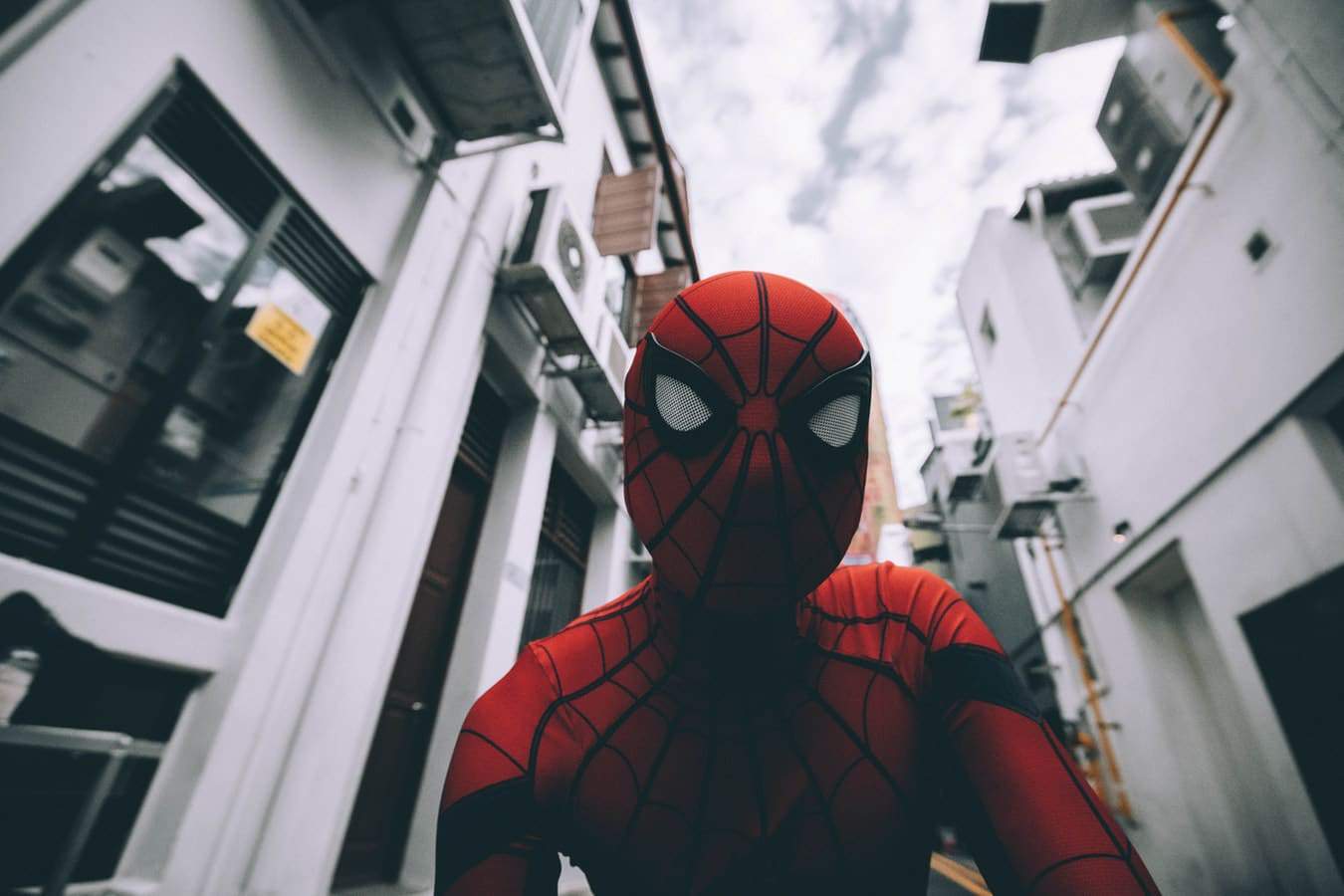 Come dressed as your favorite superhero. But, be ready to tell a bit about your hero and how they influenced you. You can even set a few rules. Choose DC Comics, Marvel heroes, any other fictional hero like Harry Potter or Katniss Everdeen. This is one of the most popular cool party themes for kids. And even some adults will find it a blast, as more grownups become enthralled with comic book culture. And feats of strength make for some pretty cool party games.
[amazon box="B00KMUDHV2″]
6. Detective Murder Mystery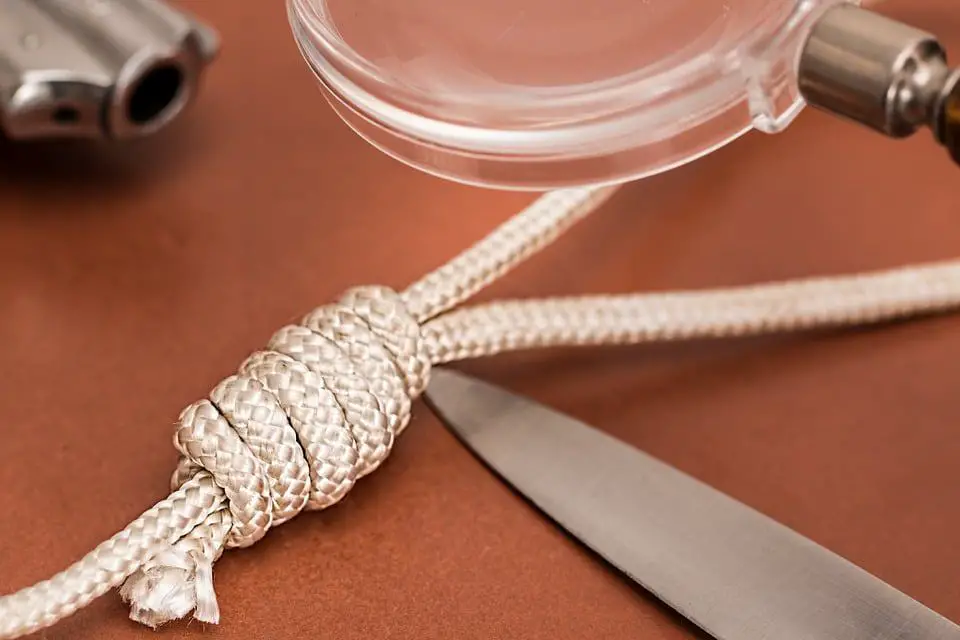 Come dressed as your favorite TV, literary, or movie detective and try to solve a mystery. Murder mystery parties are quite popular, but you can make it a stolen painting, a kidnapped CEO, or any crime that fits the gathering. Make sure you hold a costume contest and let everyone vote for the winner.
7. Fat Tuesday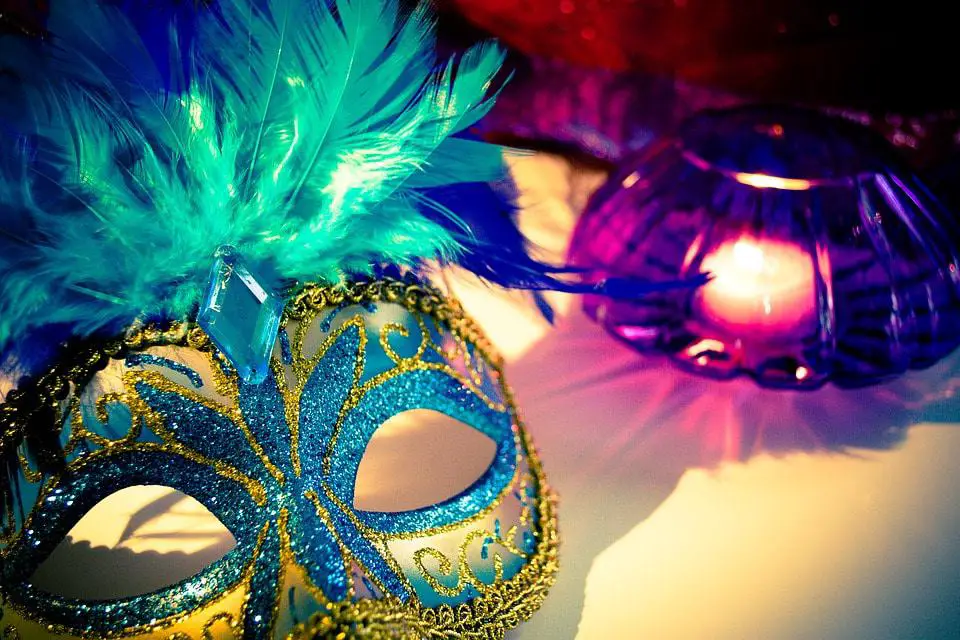 It doesn't have to be Fat Tuesday for you to throw a Mardi Gras party. Purple, green, and gold colors complete the scene, and you can get beads almost anywhere. Serve traditional Mardi Gras dishes like crab cakes, dirty rice and of course, King Cake.
8. What Happens In Vegas…
Play blackjack, poker, dice, and other table games and award prizes at the end of the night purchased with poker chip winnings. You must be a high-roller since all your food and drinks get comped! Viva Las Vegas! This is one of the best cool party themes for non-profit fundraisers, as well. If you're trying to raise money for your favorite charity. With this in mind, you can ask your guests to donate to the charity when they pick up their chips at the door.
9. Hawaiian Luau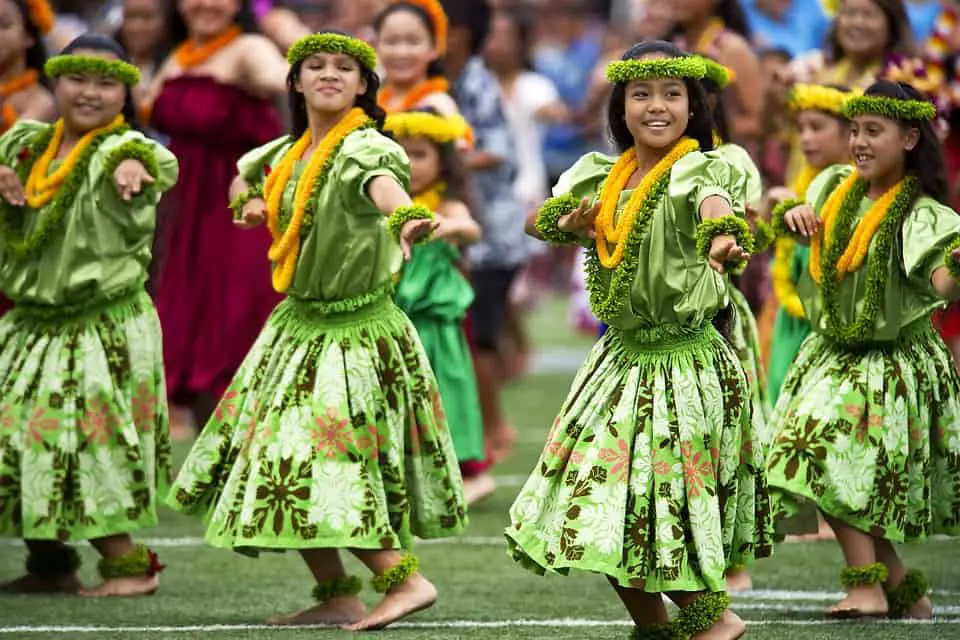 There is never a bad time for a Hawaiian theme party. Everybody knows what to wear to a luau. And like a '50s party, once you have the music, you're half-way there! Almost everything else you need to decorate you can find at the nearest dollar store or local thrift store. Grass skirts, tiki necklaces, torches, and even larger decorations set the mood. The food is easy, and the snacks are, too! You may finally have a chance to show your friends how good pineapple pizza really is!
10. Pajama Party
Not just for kids. Adults can also have sleep-over pajama parties. You can break up the party at a predetermined time, or you can have your friends spend the night and avoid driving home. Everyone wears their most comfortable — or elegant — pajamas, and the entertainment can be almost anything. Cards, classic movies, or just talking about old times will all do nicely. Enjoy your friendship and have fun.
[amazon box="B076HKNNKB"]
11. Graffiti Party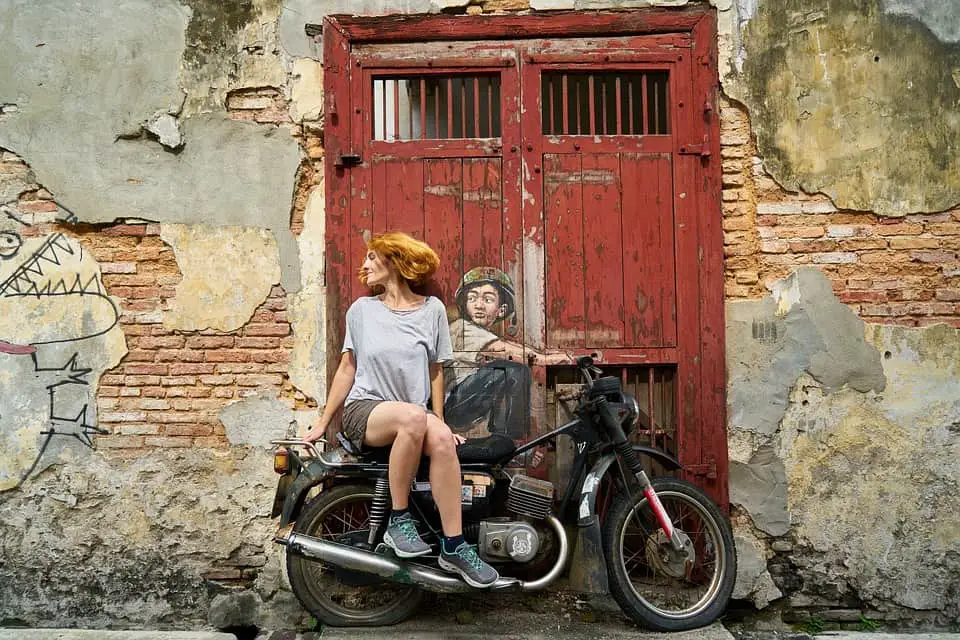 This is one of those cheap and easy cool party themes. Just have your guests come dressed in a plain white T-shirt and give them all sharpies and markers. Give them all different colors, if possible, for later identification. Have your guests draw pictures, write messages, or leave phone numbers. But, nobody gets away with just an autograph. Don't look at the back of your shirts until the end of the night for a collective comic reveal.
12. ABC Party (Anything But Clothes)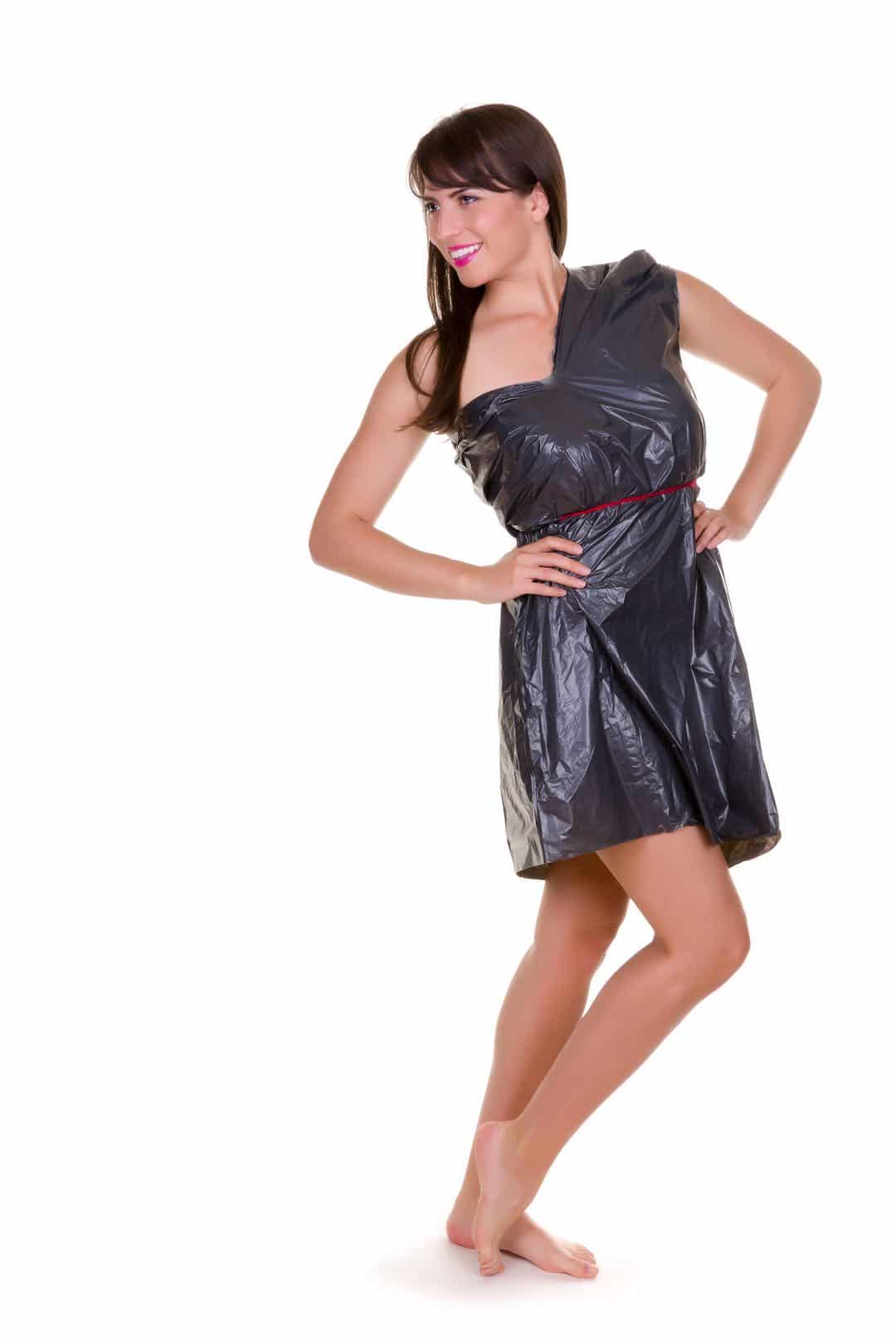 On the other hand, maybe not the best choice for the boss' retirement function, but an ABC party can be loads of fun with close friends. Come dressed up in anything EXCEPT traditional clothing. Dress in a trash bag, a flour sack, aluminum foil, or anything else you think will do the job to keep you covered. Police caution tape and duct tape seem to show up often at this kind of party. Remember to use your imagination, but keep in mind the acceptance level of the room. You know your friends better than we do.
A fun twist is to have each friend invite someone they know that isn't part of the core group. This is always an interesting and sometimes humorous way to make new friends. Also, if you're driving home wearing nothing but five baseball hats taped to your body, you might want to be extra careful to obey all the traffic laws and speed limits.
13. Truman Capote's Famous Black And White Masked Ball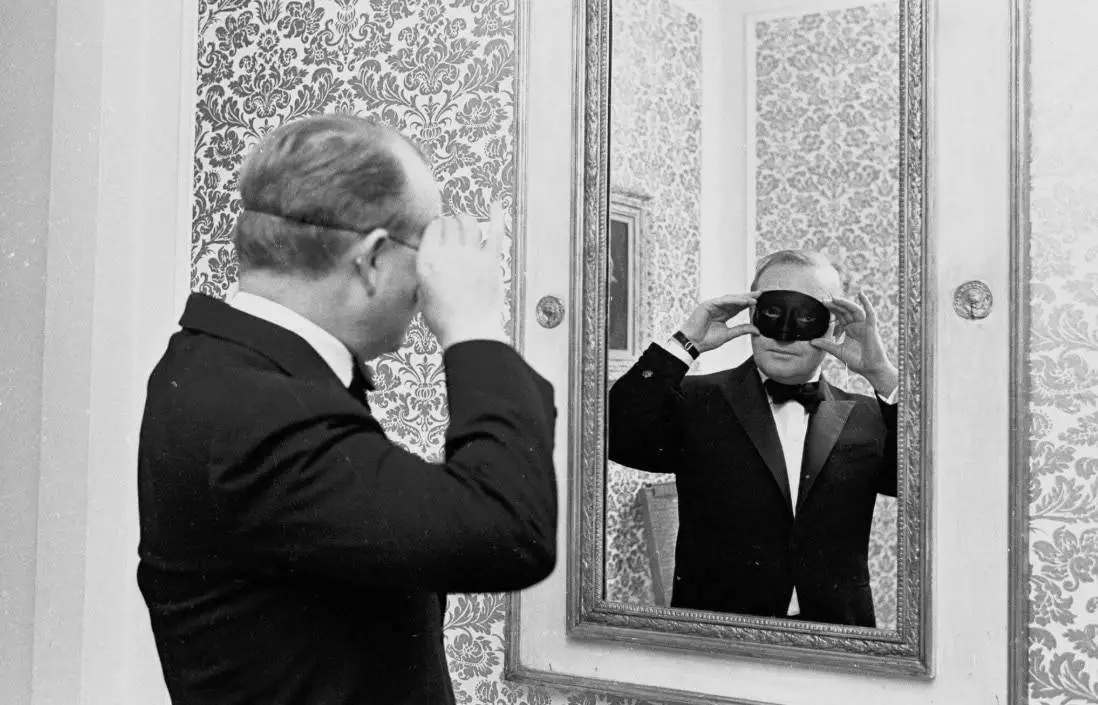 Over 50 years ago, writer Truman Capote held his first Black and White Masked Ball. It has since become somewhat of a Hollywood staple. Wear nothing but black and white, dress as finely as you can, and wear a small, elegant mask. The type on a stick works very well, but your arms might get tired before the end of the night. Otherwise, it is set up as a regular dinner party, but with something unusual on the menu to make it more memorable. Truman Capote served spaghetti and chicken hash at midnight for his first party.
14. Blacklight Party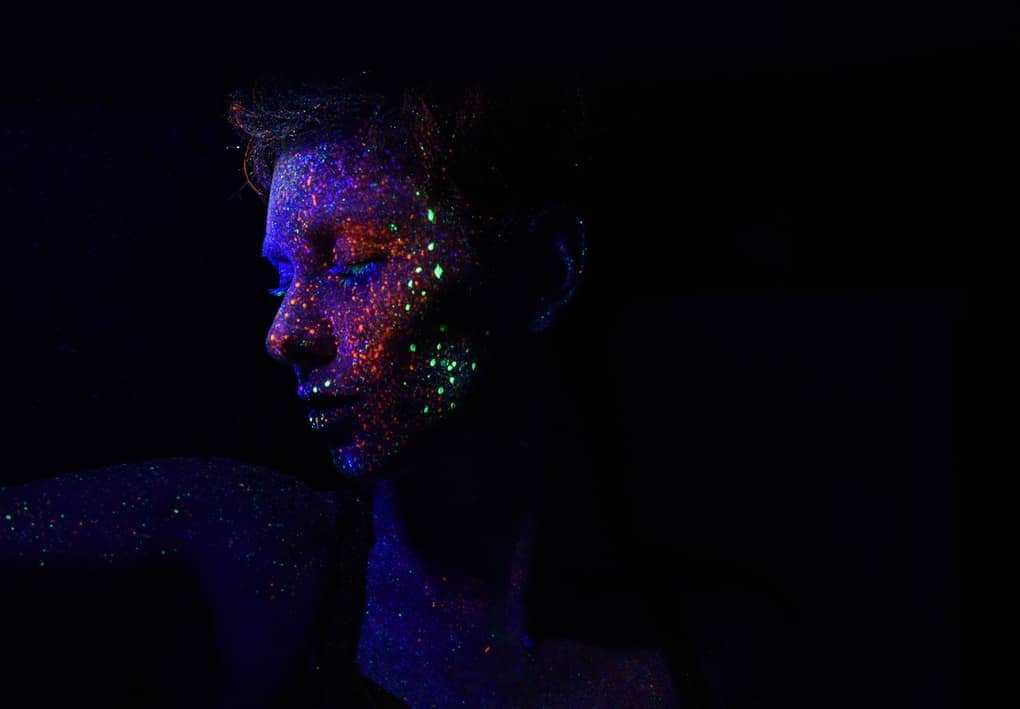 Have your guests wear white cotton or bright, blacklight reactive colors and turn out all the other lights. Add some blacklight ballons and other fluorescent party decorations. Also, you can combine a blacklight and graffiti party by giving your guests blacklight markers and black t-shirts so that all you can see as they mingle is whatever was drawn on them by the other guests.
Some foods reflect interestingly under black light, like marshmallows, tortilla chips, and potato chips, so add them to the menu. You can also serve cocktails that use tonic water, because quinine glows bright blue under blacklight.
15. 1001 Arabian Nights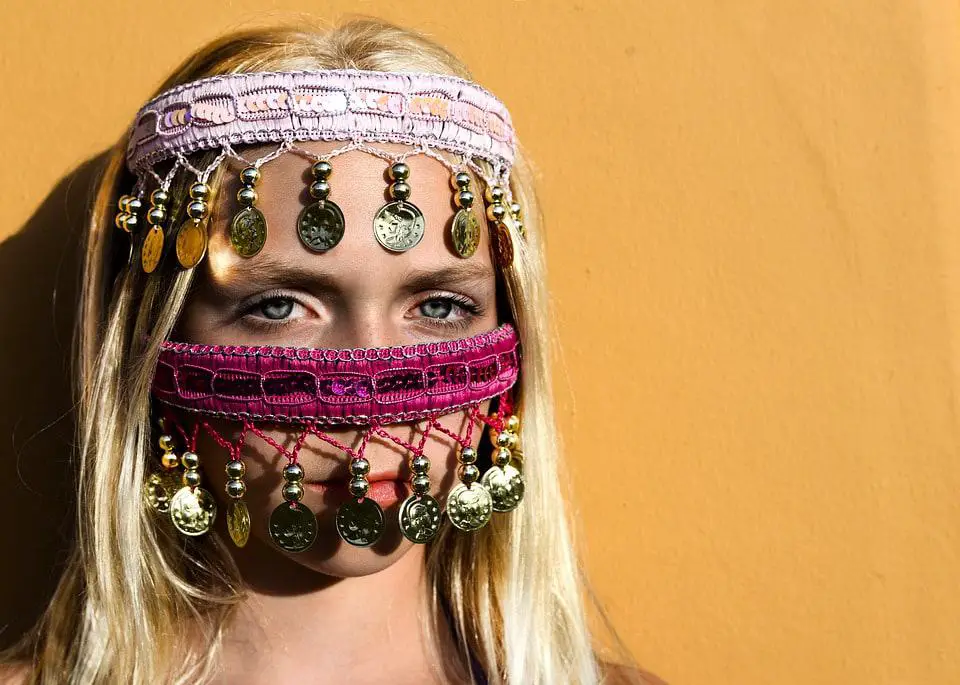 This theme can be a bit more involved. Let belly dancing contests, Moroccan mint tea, exotic fabrics, and intricate lighting set the scene. And just like in the original story, every guest has to spin a tale to keep the rest of the partygoers enthralled. Have lots of appropriate music ready, because this kind of party tends to last well into the wee hours. Serve Morrocan favorite finger foods, like fekka, marinated olives, cheeses, and msemen.
When the Party's Over
Imagination is far more important than spending money when you have a theme party. Often, coming up with ideas for decorations, games, and refreshments to fit the theme is a big part of the fun for the host. Hopefully, if you do want to go all out, some of these ideas will help you do that.
And with any of these cool party themes, if alcohol is involved, please have the foresight to keep your friends safe. The best way to do this is by securing designated drivers or a cash reserve for Uber, or Lyft rides home if your guests need them. You can even download apps to help roughly determine your alcohol level based on your build and alcohol intake for both iPhone and Android.
Sometimes, the best parties are those when the guests can spend the night and just relax. Most importantly, not worrying about getting home could be the best thing you can offer them at your party. Let the party begin!