*This post may contain affiliate links. As an Amazon Associate we earn from qualifying purchases.
Celebrating the first year your child becomes a teenager is something most people around the world look forward to. After all, it's a benchmark year and the first step to adulthood. Having a birthday party for your 13-year-old is a joyous and scary occasion. They've reached their teenage years, which for many parents is both happy and scary — it's hard to decide how to celebrate. They're not little kids anymore, but they're not really very grown up yet, either. Apart from having unique 13th birthday party themes, people around the world have different ways of celebrating the big one-three.
In Brazil and Argentina, the celebrant must have their ears pulled for each year of their birthday to mark the occasion. German celebrants have the best time because they get to enjoy some free time away from homework and other chores. In India, if it is your birthday, you'll have to start your day by touching the feet of your parents as a sign of respect. But, you'll also get new clothes to wear on your special day, and your family will visit a shrine to pray for blessings upon your life. Now that's unique! But things get even more interesting in the United States because parents get to test their creativity by coming up with the best-themed parties for their children. Spoiler alert: That's not an easy task.
Planning a 13-Year-Old's Birthday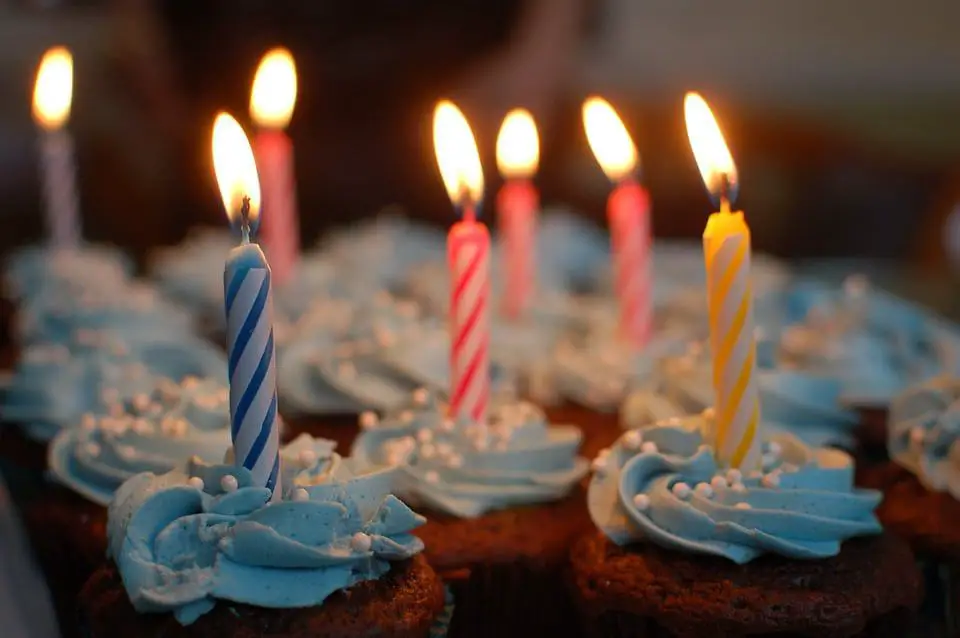 At 13, many children begin feeling too old for the usual kids' birthday parties. Most 13-year-olds would prefer to celebrate their birthday in a more grown-up way. For this reason, you need to ensure that the party lives up to their expectations and most importantly, that it doesn't embarrass them in front of their friends. The best thing about choosing 13th birthday party themes is that you can consult your soon-to-be teen. Keeping them in the loop not only gives you an idea of what they would like but it also makes it possible for you to narrow down your options.
You might also find out that your child doesn't want a party but a simple get-together with their friends. If that's what they want, respect their decision, because planning an unwanted party will only lead to hurt feelings. However, if they want a party, you'll have to get to work to come up with great 13th birthday party themes to ensure the occasion is a success. And pack it with fun for your child and their friends.
13th Birthday Party Themes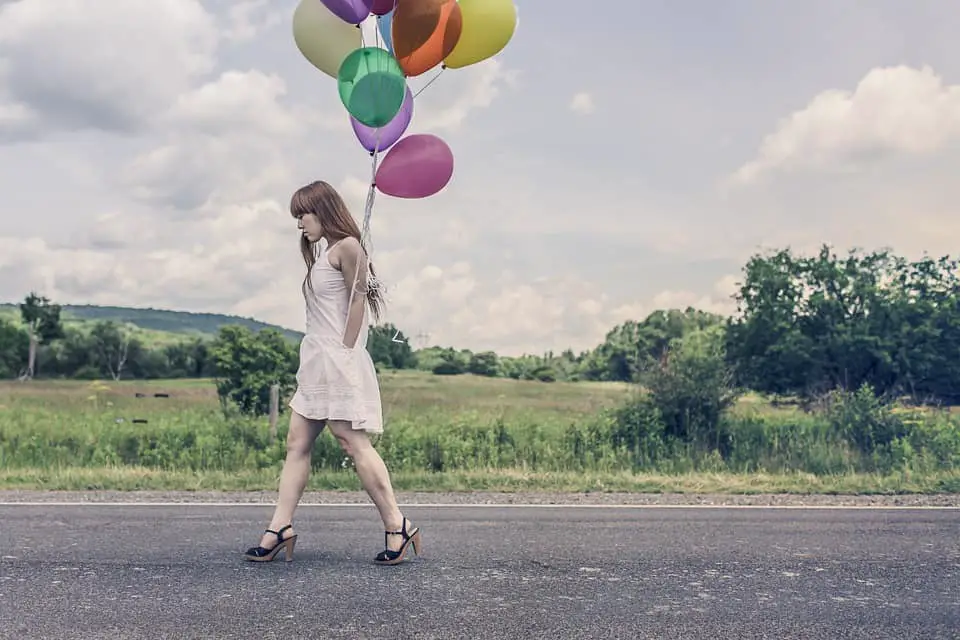 Image by Ryan McGuire from Pixabay
If you're unsure about which of the 13th birthday party themes your child may like, this list of party themes will come in handy. The best thing about most of these themes is that they're suitable for both boys and girls. However, before you settle for any of the 13th birthday party themes in this list, make sure they are in line with your child's interests. Doing so will make it easier for you to come up with a party that everyone will enjoy.
Music Theme
Music is a big part of most 13-year-old's lives. That means there is a great chance of success if you choose this route. One way to go about it is to decorate the party area to resemble a recording studio. You can write the invitation notes on old CDs. To make it even more interesting, you can find easy-to-use music software that will allow the guests to record music that they can carry home on cool-looking flash drives. That will surely make everyone want to participate.
You also have the option of doing karaoke. The best thing about karaoke is that you don't need a lot. A kara​​oke machine and some good music will do the trick. However, you'll have to ensure your decorations are related to music. For instance, you can incorporate fake album covers, which you can hang on the wall.
Another great option is a disco party. For this, you'll only need some popular music for 13-year-olds, some speakers, some disco lights, and a fog machine. All the teenagers will have to do is dance. Add pizza, snacks, and drinks. There's not much to it, and they're sure to stay engaged.
[amazon box="B01F5LW3F8,B01LZ4CFIZ," grid="2″]
Afternoon Tea Theme
If you are in search of great 13th birthday party themes for girls, this is a great option. The idea is to have the girls dress up and enjoy an afternoon tea. Afternoon tea is a fancy, dress-up party that includes delicate finger sandwiches and pretty cakes. Many young girls would love this kind of party because they get to dress up for the occasion. However, if your child isn't aware of what an afternoon tea, or "low tea" party means, you might need to explain it to them. Most girls do, however. And other than that, you'll need to choose a great venue for the party to make it a success. You can hold one in your backyard if the weather is nice. Also, many cities have tea rooms to host your party. Choose a venue that goes all out when it comes to afternoon tea, so it can be a memorable and enjoyable time for the girls or whoever joins the party.
[amazon box="B01B945JHE"]
Beach Holiday Theme
A beach party is among the 13th birthday party themes that might require a bigger budget. To achieve a great beach holiday party, you might have to rent out an AirBnB or beach house to accommodate the children. Maybe you could even rent a tent for the day. Choose something big enough for everyone to chill and have some fun. To cut down on costs, always compare different prices before booking a place. Of course, if you live within a short drive to the beach, this one is an easy choice. Pack up the SUV with sandwiches, snacks, and drinks. Don't forget the portable tunes!
Movie Theme
A movie theme is among the easiest 13th birthday party themes you can organize because you can easily do it in your home. The main idea is to make your home look like a movie theatre. To make the party more realistic, you can make trays out of cardboard and serve foods like popcorn, fruit slushies, and ice cream. You can also customize your invitation cards to look like movie tickets. Lastly, make sure you have a good selection of movies for them to watch, because this can make or break the entire party. A recent release is always a good choice, but ask your kid what their guests will most likely enjoy.
[amazon box="B000JL4T1G"]
Hunger Games Theme
This is one of the best party themes for those who love adventure and fun games. If that's the case, they're sure to enjoy a "Hunger Games" theme. Picture the teenagers in camo gear, masks, and mock weapons or paintball guns. If you live close to a forest where they can run after each other, it would be a great set up. But, if you don't have access to any safe woods, create your own obstacles in the backyard. You can also include other games apart from paintball to make the event even more fun. And don't forget the after-games feast. They don't call it the "Hunger Games" for nothing.
[amazon box="B012YBPX7W,B06XDCFJ79," grid="2″]
Pizza Party Theme
If you don't have a great deal of time to plan a party, this is one's a classic and perfect for a newly turned 13-year-old. Who doesn't love pizza? One way you can do it is to have all the guests and celebrants make their own pizzas. Make sure to provide everything they need to bake their pizzas and ensure they're supervised to prevent any accidents. You can prepare or purchase pre-made pizza crust so that all the guests need to do is choose their favorite toppings and bake them. Another easy way to manage this is to order some large pizzas, order a great movie, and let them enjoy.
[amazon box="B06Y2CCX75″]
Emoji Party Theme
Teenagers can be emotional, so what better way to usher in their 13th birthday than with the use of emojis? It's their way of communicating, and they love those little faces. For this reason, this is one of the most universal 13th birthday party themes. It's perfect for both boys and girls and is easy to plan. All you need are a few selfie stations, gift bags, emoji cakes, customized cups and plates, balloons, and other decorating items that fit well into the theme.
[amazon box="B077Y5H12K,B019QSKP4M," grid="2″]
Video Game Theme
Gamers will go crazy for this 13th birthday party theme. However, you need to be very careful when it comes to this one. Video games, like most technology, get old fast, so stay up to date. The best way to go about picking the perfect games is to ask their best friends for a recommendation or watch what they play. Besides the games, you'll also need comfortable seats like bean bag chairs and gaming equipment to ensure every guest gets to play without waiting for too long. Also, keep the supply of food and snacks coming to make the party even more enjoyable.
[amazon box="B07PXX1Z9M,B07N6LPS87," grid="2″]
[amazon box="B07NJSFFNH,B07N6LPS87," grid="2″]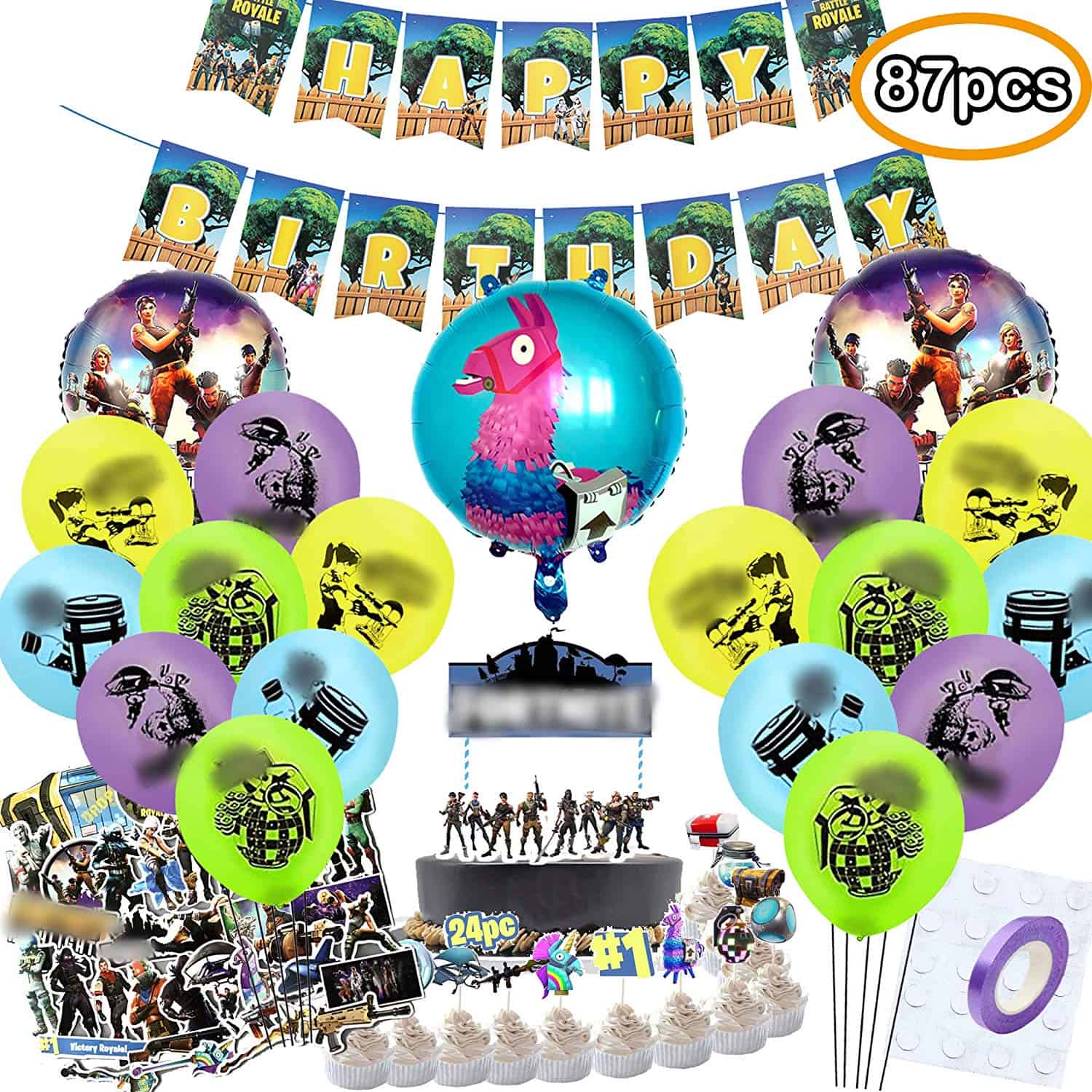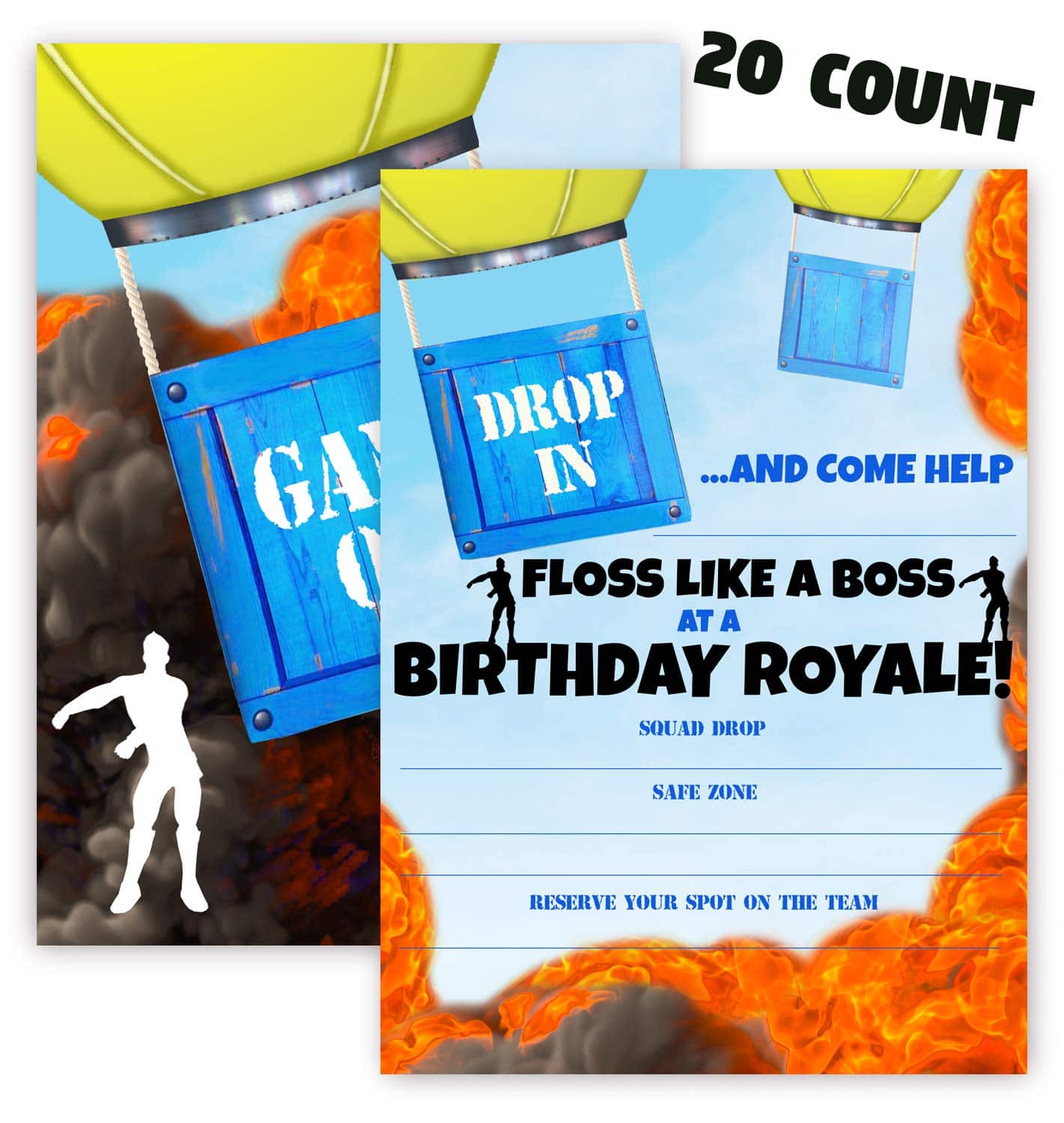 Pancakes And Pajamas Sleepover Theme
Girls will do anything to have a sleepover with their closest friends. Maybe your 13-year-old will enjoy a pancakes and pajamas sleepover party theme for the big day. Basically, this is a two-stage birthday party that starts with the sleepover. For the sleepover, provide tools for a mani-pedi, some age-appropriate chick flicks, snacks and ice cream, and plenty of privacy. They're sure to stay engaged and having fun during the night. Wake them up in the morning with pancakes and then wrap up the day with a birthday cake.
[amazon box="B01N05KAF1,B01GIYLNF2," grid="2″]
Black And White Theme
If your child is feeling all grown up and doesn't want a kid's birthday party, a black and white theme is a good way to go. Think black tie event. This theme makes them feel grown up because they get to dress up, eat great food, and just hang out with their friends. For this 13th birthday party themes idea to work, all you need is some black and white décor and plenty of food. Allow them to host their very own "grownup" dinner party in the dining room with the good china. Try not to be too nervous about the plates; just stand back and let them shine.
[amazon box="B075QR21MP,B0761RGC15," grid="2″]
Barbie Party Theme
You might think a Barbie party is not 13-year-old friendly because your child is beginning to grow up. But, this party theme isn't really about the doll, it's all about the details. It mainly involves going for the bright and girly colors, like pink, to achieve a bubbly and glamorous girly party. You can add photo booths, different games, and any other aspect you think will make the party more fun.
[amazon box="B00PS4208I,B01JMYPL4O," grid="2″]
Fairytale Themed Party
A fairytale party is a fun 13th birthday party theme. The idea is to have the guests come in different fairytale character costumes and have everyone guess who's who. The one with the best costume can win a prize. This gives them an incentive and makes it more fun for them to select outfits. However, make sure they are plenty of games and food to eat before getting to the contest. You want the focus on fun, not on the competition. And don't forget to set up a photo shoot area so they can keep a souvenir of all the hard work they did on their costumes. A good smartphone camera and a magical forest background should do the job.
[amazon box="B06WWL62Z4,B077Z7KFGF," grid="2″]
Neon Jungle Theme
Neon lights are perfect in black light because of how they glow. The idea is not only to have the guests dress in neon, but it's also to decorate with neon lights and decorations as well. You'll also need a black light to ensure the neon lights glow. To make it even more interesting, provide some dance music and different games. You can provide safe Day-Glo face paint, too.
[amazon box="B075G23H1K"]
Tips To make A 13th Birthday Party Memorable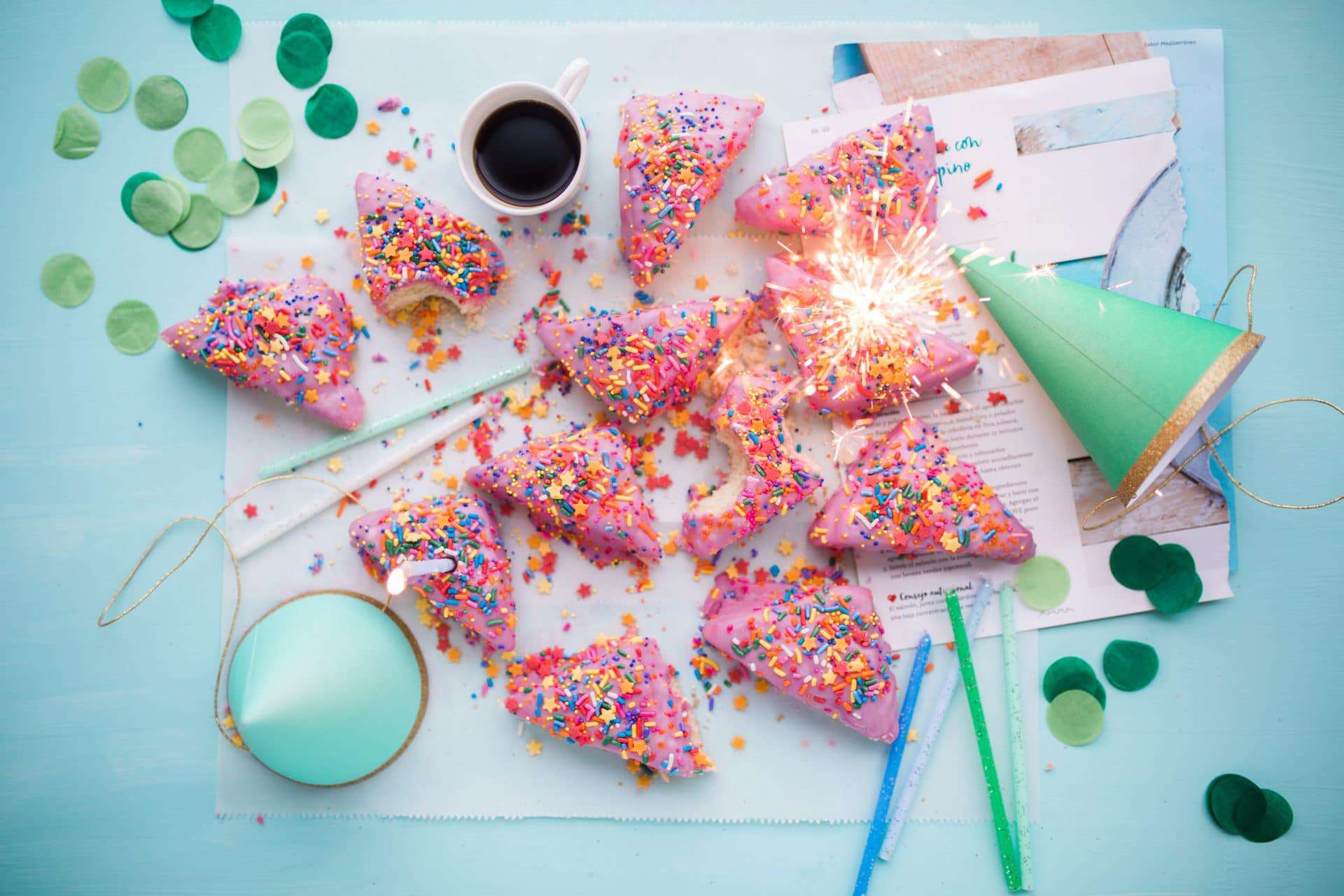 image via unsplash
It's always a good idea to introduce traditions and rituals during milestone birthdays. A 13th birthday is without a doubt a milestone. It's when your child becomes a teenager. While choosing one of the best 13th birthday party themes is a great start, there are several other things you can do to make the birthday even more memorable.
First, you should consider contacting one of their favorite celebrities. It might not be easy to pull off, but it's worth the try. Most celebrities are keen on mentoring, and they don't mind getting in touch with their roots. The other thing that will make the party more memorable is giving them a grown-up experience. Allow them to do something on their own for the first time like traveling with friends to a nearby town or attending a concert. They will surely appreciate it. Use your best judgment. After all, you know your kid better than anyone.
Lastly, you can make the birthday more memorable by giving them a gift they want. Children drop hints here and there when their birthday is approaching. Listen and act. You can also ask them what they want and give it to them if your budget allows.
Choose The Best 13th Birthday Party Theme And Ensure They Have The Best Time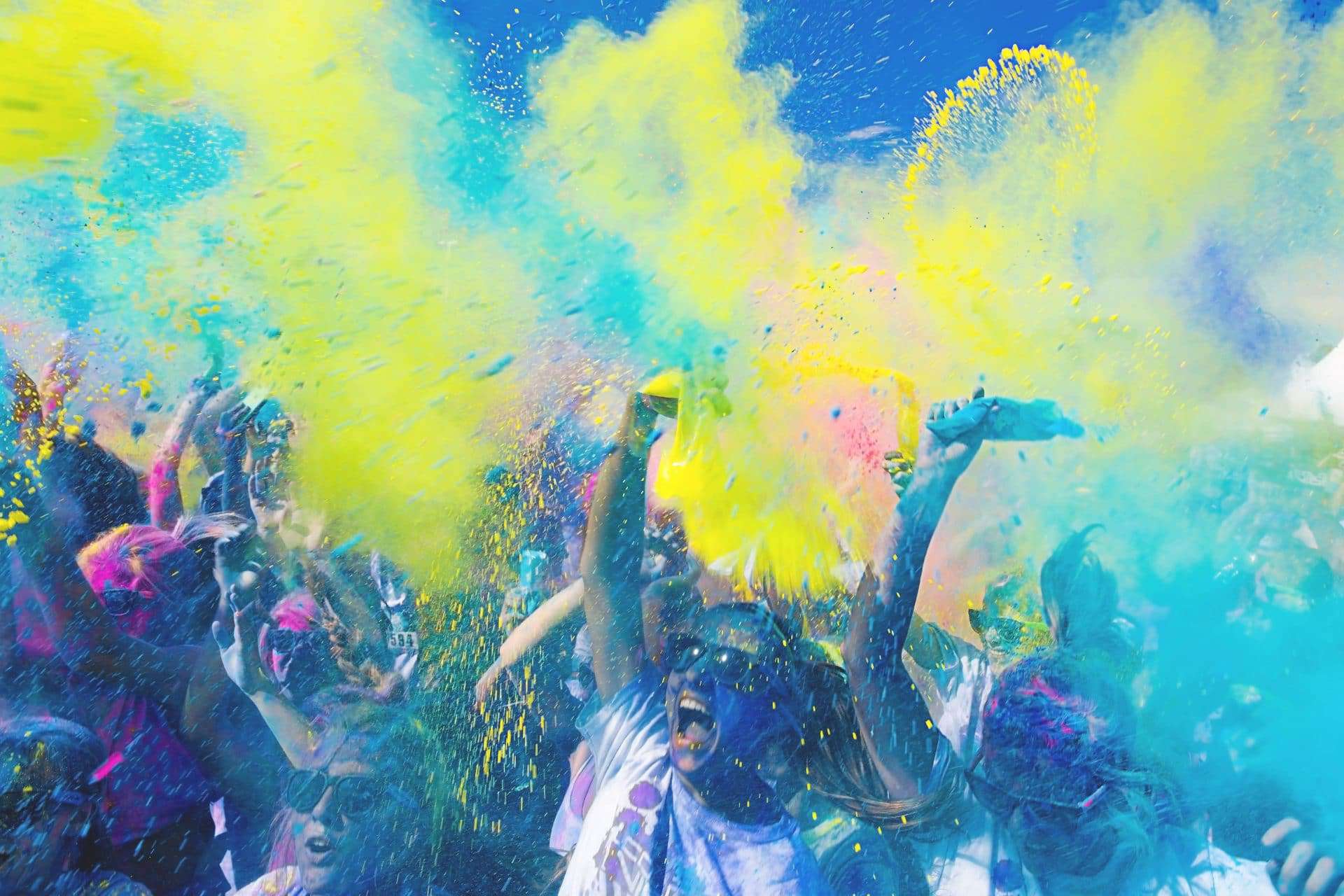 image via unsplash
Planning a 13th birthday party isn't the easiest thing to do, especially if it's your first time. But with the right birthday party theme, your child's approval, and strong execution, you have nothing to worry about. As long as you start the preparations early and consider your child's interests, you should have an easy time planning everything. Enlist help if you need it, enjoy the process, and everyone will have a great time. Just remember to relax and not to be too hard on yourself if things don't turn out perfect. It's the memories and the experience that count, and your new teen will have a blast.