*This post may contain affiliate links. As an Amazon Associate we earn from qualifying purchases.
We might not all want to admit it, but the '90s were long enough ago to make a great nostalgic theme. The best part of throwing a '90s theme party, though, is that almost all of your guests should be able to remember and relate. And you may even still have some great props in your basement.
It was the beginning of the Age of the Geek. Technology, video games, kid-centric entertainment, and grunge mark the 90s as an unforgettable decade. The information age bloomed and connected all corners of the world. Your '90s theme party can focus on the rise of tech, the great TV shows, the Seattle music scene, or all of these.
Planning
Planning is the only thing that will ensure that your party is great. Time management and a solid schedule before your guests arrive will make for a better time — not only for them but for you as well.
Know when you're going to serve food. Have your music playlist ready to go. Start putting together your party decorations as soon as you send your invitations. It may take some time to get the right retro feel you're looking for.
Don't let something trivial like ice cubes ruin your night. Make a checklist of the supplies you need and check it twice.
It's also a good idea to invite your neighbors, or at least inform them you're having a party. Clear up any parking issues. Have local cab companies on standby for those without designated drivers. Inform your local police you're having a party, so they aren't surprised when they get a call from Millie down the street who didn't get the memo.
Your Place or Mine?
Before you invite people, make sure you have room. When the plan calls for 30 people because 10 can fit on the back deck, you've set yourself up for a weather disaster. If you have room for 20 people to enjoy themselves comfortably, invite 20 people. Otherwise, you're going to end up with unhappy guests.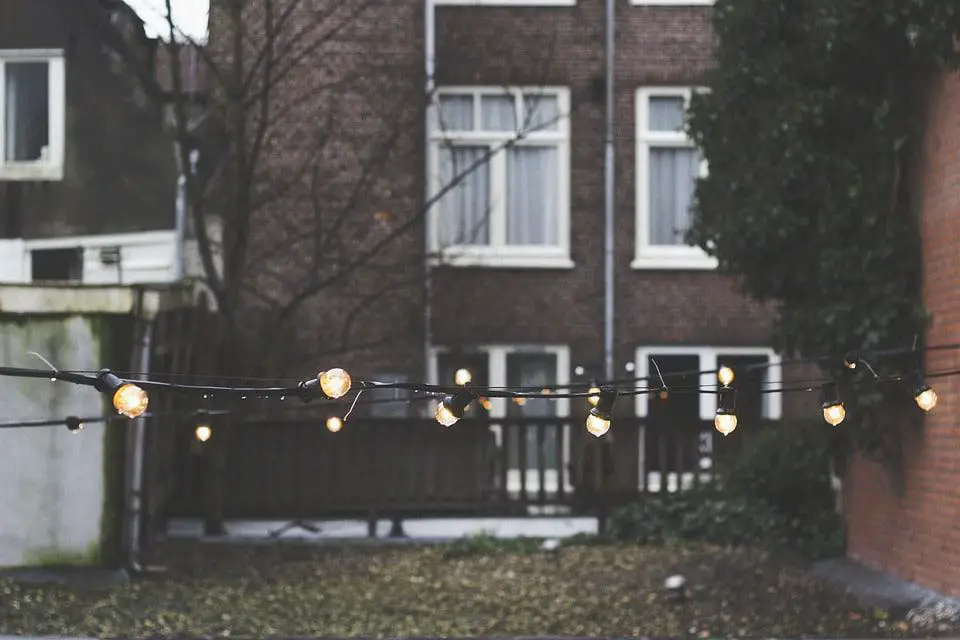 Narrowing Down Your '90s Theme Party
Once you've narrowed down your theme, you'll want to send brightly colored invites. You can ask people to come as they were in the'90s for a high school flashback. Or even have them come in the costume of their favorite TV characters.
Nickelodeon ruled, and even adults were pinned to the TV to watch the new era of modern cartoons like "Rug Rats" and "Ren and Stimpy." In fact, cartoons went prime time, with shows aimed at adults like "Daria," "Bevis and Butthead," and "Johnny Bravo." Animation was all the rage, and centering your '90s theme party on these witty cartoons would be a blast.
If you want something a bit more grown up, throw a "Friends" party or recreate the late '90s with a "Clueless" theme. Better yet, "Buffy the Vampire Slayer" offers nostalgia and a supernatural vibe.
Go grunge by featuring music from your favorite Seattle band and suggesting everyone dresses in flannel, boots, and torn jeans. Or throw a Britpop party with lots of '90s music from Oasis, The Verve, and even the Spice Girls. When you plan your '90s theme party, you won't run short on material.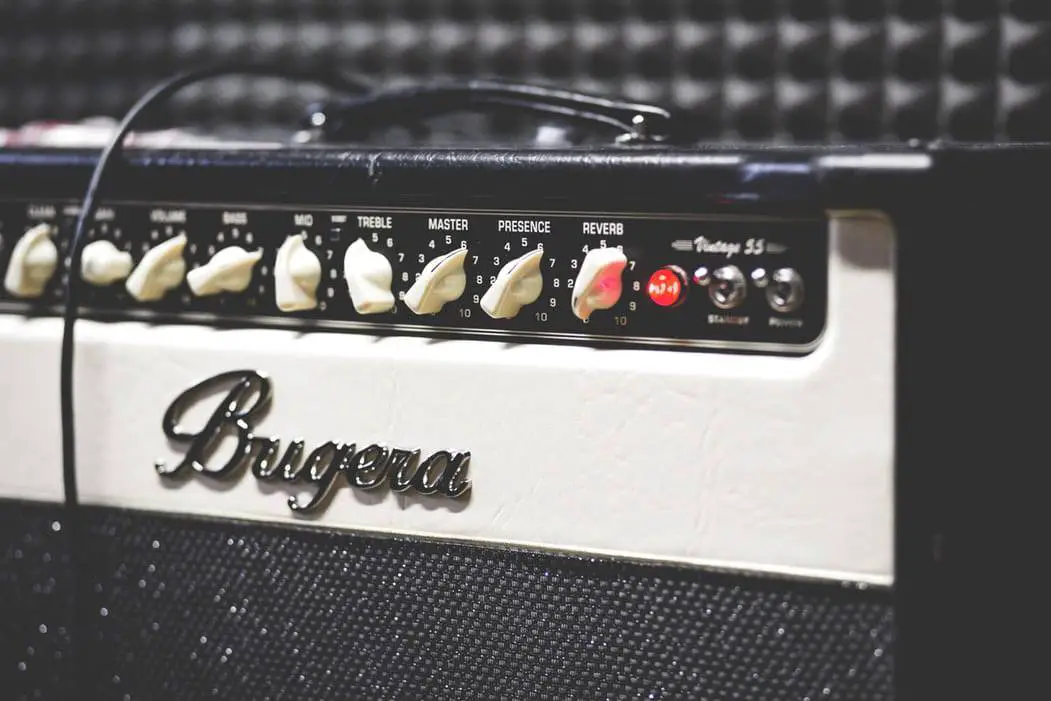 Invitations
Invitations to your '90s theme party should go out with a couple of weeks' notice. The invitation itself is simple enough. Whether you're emailing, snail mailing, or sending event invites on Facebook, it's going to be easy to convince people to get their '90s on.
Decorating for your '90s Theme Party
A '90s theme party is simple. You'll want bright colors. For some reason, hot pink, lemon yellow, and aqua blue were popular at the time. But depending on the focus of your theme, you may want to consider other combinations. The '90s have plenty of visual trademarks to offer. Movies, music, television, sports — the list goes on. Planning a '90s party will be fun. Pulling it off will be epic.
Graphic elements
You won't have any trouble finding great retro video game party decorations. Choose mylar balloons featuring everyone's favorite game characters from the '90s, like Pikachu and Mario. Add bright red and blue tableware and decorations.
For something a bit more grown up, look for '90s art graphics, like a color block tablecloth. A matching backdrop serves as a perfect photo op spot. Add some '90s themed signage to greet your guests, and add some cut-out decorations to drive the message home. Or a big, cheerful banner welcoming your guests to your blast from the past.
In the '90s, the grunge look was in. And if you don't remember it, think of it as a fusion of '60s hippy with Pacific Northwest flair. Guitar rock was the rage, so use guitars in your decor. Tableware featuring hippy-vibe symbols in '90s neon colors also look great on the table. Any throwback decor to the age of Woodstock will also make great party decorations for a '90s party.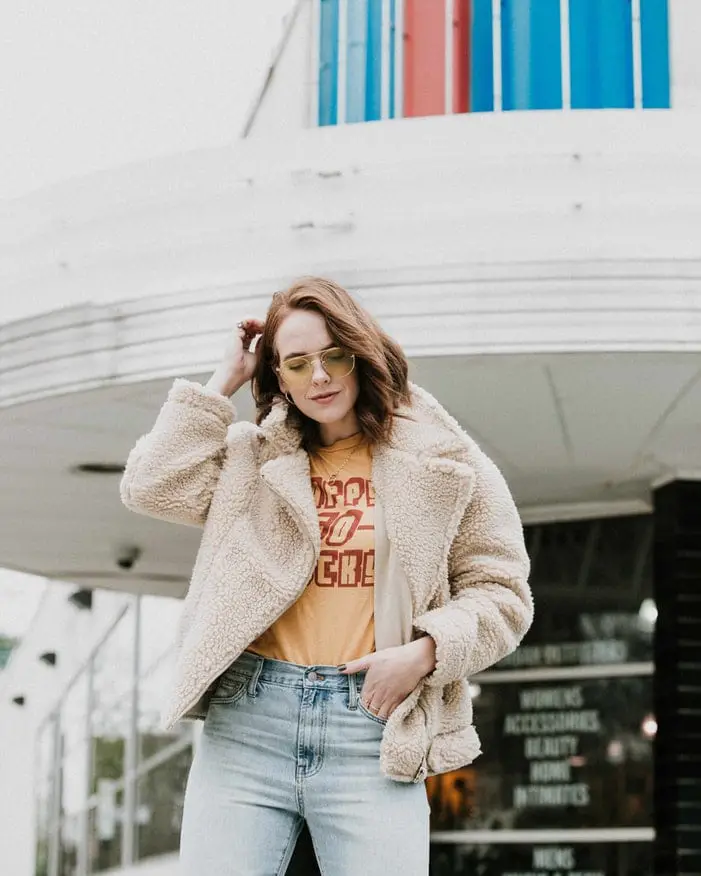 Raid your basement for '90s party decorations
No matter what the focus of your '90s theme party, that old pack of rewriteable CDs in your home office? Hang them from the ceiling on fishing line and plug in an inexpensive DJ light ball for a killer light show.
Cassettes and VHS tapes also make great party decorations for a '90s party. Best of all, you can paint them with neon blacklight paint and place them in stacks on your serving table to hold food.
Dig out that collection of old toys you have hidden. Gameboys make great props for your photo booth setup. Pile up five or six Beanie Babies in a decorative bowl for a centerpiece.
Another great way to decorate is to stream popular TV shows and movies from the '90s on screens throughout the party space. You don't need the sound on to recognize classics like "Fresh Prince of Bel Air" or "Seinfeld." So, consider them ambient party decorations to set the mood.
Food and drink
Yes, there really are foods that bring the '90s back to life. Think of all the amazing convenience foods you ate as a kid, as a teen, or even as an adult (we won't ask your age). Give them the gourmet touch for your '90s party, now that you're an adult and can cook. Make homemade Hot Pockets (or calzones) or try some gourmet
Bagel Bites
.
Add some '90s theme cocktails to the menu for a flashback to a more carefree time. In the 1990s, fruit flavors were the big trend. Gummy bears, fruit snacks, and all sorts of fruit-flavored candies made us think we were eating healthy. Try a fruity cocktail featuring lemonade, cranberry juice, and vodka, and with a rim of Pop Rocks around the top. These Blow Pop inspired jello shots will be a big hit. Or create adult Capri Sun cocktails your guests can drink right from the pouch.
And to top off the evening, make the original Nickelodeon Slime Cake. You can still find the recipe online, but make sure you get an adult to help you in the kitchen.
Activities
You want to keep your guests having fun, so integrate some activities into your '90s party that fit into that benchmark decade. Set up a photo booth or background with plenty of space so your guests can take photos in all their grunge or glory.
Get some disposable cameras so your guests can take pictures and then collect them at the end of the evening. You can then use a service like The Darkroom, that will process them, scan them, and upload the photos online to share with your guests. (And they'll return the negatives.)
Karaoke hit it big in the 1990s, both with kids and adults. Thanks to advancing technology, nearly anyone could get a "singing machine" and belt out "All Star" in the comfort of their own home. Set aside a room for your guests to perform at your 90s party by dimming the lights, arranging a stage, adding a spotlight, and putting a few comfortable chairs for those who aren't brave enough to get up and sing. For real '90s theme party authenticity, use inflatable furniture for the audience.
A '90s party is also a great time for a trivia contest. You can save some time by picking up the Hella '90s trivia game. Or glean some tricky questions from online sources like Absurd Trivia or BuzzFeed.
Another fun game to keep your guests engaged is to ask them to bring a photo of themselves from that decade. Pin all the pictures up on a board and have all the guests try to guess who is who. The younger your guests, the harder it will be to identify them in their photos.
Makes sure you have decade-appropriate prizes for the winner. Choose slap bracelets and neon wrist bandanas, with virtual pets for the grand prize.
Your '90s Playlist
Music for your '90s theme party might be harder to choose. There were so many great new styles from Hip Hop to Britpop. Grunge and Alt-Rock battled for market against boy bands and pop dance hits. Surf-punk and post-punk ruled the West Coast. All of that makes for one incredible soundtrack. On the issue of music, the '90s has plenty to offer.
While you know your own tastes best, choose from all the main genres for a real feel for the decade. Find out who remembers how to do the Macarena and who remembers the words to "Baby Got Back." You may be surprised. And don't forget decade anthems like "Feels Like Teen Spirit" and "Gettin' Jiggy Wit It."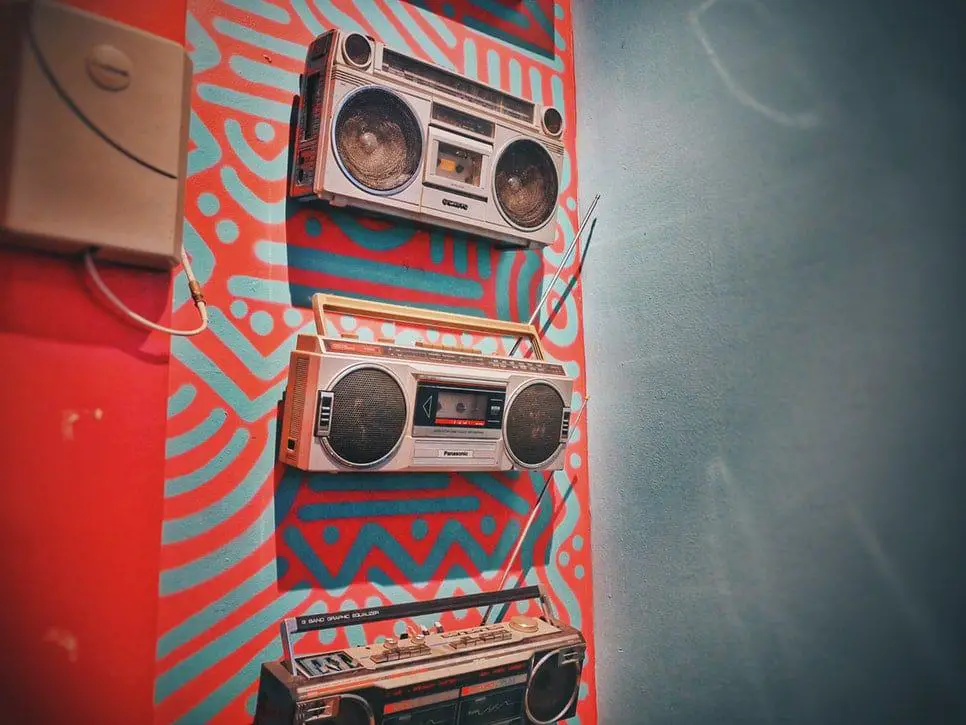 Costumes for Your '90s Theme Party
What's the point of throwing a '90s party if it means you can't don those beloved and somewhat awful overalls you wore all through your sullen sophomore year? Dress to impress, in era-appropriate fashion. Even Central Casting has a tutorial on how to dress for the '90s. 
And if the '90s are a blur, then luckily you can draw inspiration from three iconic TV shows that will remind you of everything you've forgotten about '90s fashion.
"The Fresh Prince of Bel-Air"
You can find your perfect party costume by watching reruns of this classic TV show, which ran from 1990 to 1996. Block patterned tracksuits, backward ball caps, and neon set the tone for men's clothes. Or go with a bright and bold power suit like Hilary. 
"Friends"
Denim. Lots of denim. Pleated mom-jeans, denim overalls, and denim vests were all the rage. The character Rachel from "Friends" set the fashion for women, from hair to clothes, for most of the 1990s. You can channel your inner Rachel with that side-brushed hairdo, layers of denim, or a 1990s bodycon mini-dress. And don't forget the crop top!
"Buffy the Vampire Slayer"
For late '90s fashion, check out an episode of this long-running show. Buffy, Willow, Tara, and Anya all made some fashion-forward choices that followed the latest trends. Floral prints, velvet, chokers, platforms, miniskirts, and other '70s retro gear were all the rage in the late 1990s. 
Go Grunge
If you're not up to elaborate wardrobes, the '90s has the perfect answer: go grunge. Throw on your rattiest jeans, a band tee, and a flannel shirt. Nothing could be easier.
The Big Day
When the day of your party arrives, the time has come to double check everything from beginning to end. Call anyone who has volunteered and find out if you're losing anyone. Life happens. People get sick and have unexpected emergencies. The earlier you know about it, the earlier you can put a backup plan in motion.
Make sure the food is on schedule. Double check your list of beverages, condiments, paper products, ice, and anything else you need to throw a memorable bash. If you're unsure if you'll have enough of something, get more. The last thing you need with a house full of guests is to run out of Clearly Canadian and Zima.
The Most Important Thing To Remember
Parties are about having fun. Far too many times in life, something we thought we planned well just doesn't go our way.
The internet changed a lot of things that were staples of the 1990s. Murphy's Law isn't one of them. Should your party take a turn for the worse, run with it. Focus on what is working and make that your party. You spent a lot of time, energy and money to make this thing happen. Never give up; never surrender.
The party isn't over until the last guest leaves — or the sun comes up — whichever comes first.
Take lots of pictures and videos. Your '90s theme party is something you and your friends are going to want to remember.