*This post may contain affiliate links. As an Amazon Associate we earn from qualifying purchases.
We all want to be the person that throws the killer party that everyone wants to attend. While that might seem like an impossible dream, it's really not as hard as you might think. Indeed, there are several tricks for party planning that get people lining up at your door, begging for an invite. With a little planning and a decent idea, like a movie-themed party, you might end up being everyone's favorite party person.
One of the great things about a movie-themed party night is that it works for many different types of people. Whether you are throwing it for your favorite adult cinephile or a child with a passion for their favorite superhero — these ideas can work for you. Now, get ready to stretch your imagination and add some glamour and glitz to your next get-together.
Things to Consider While You Plan Your Movie-Themed Party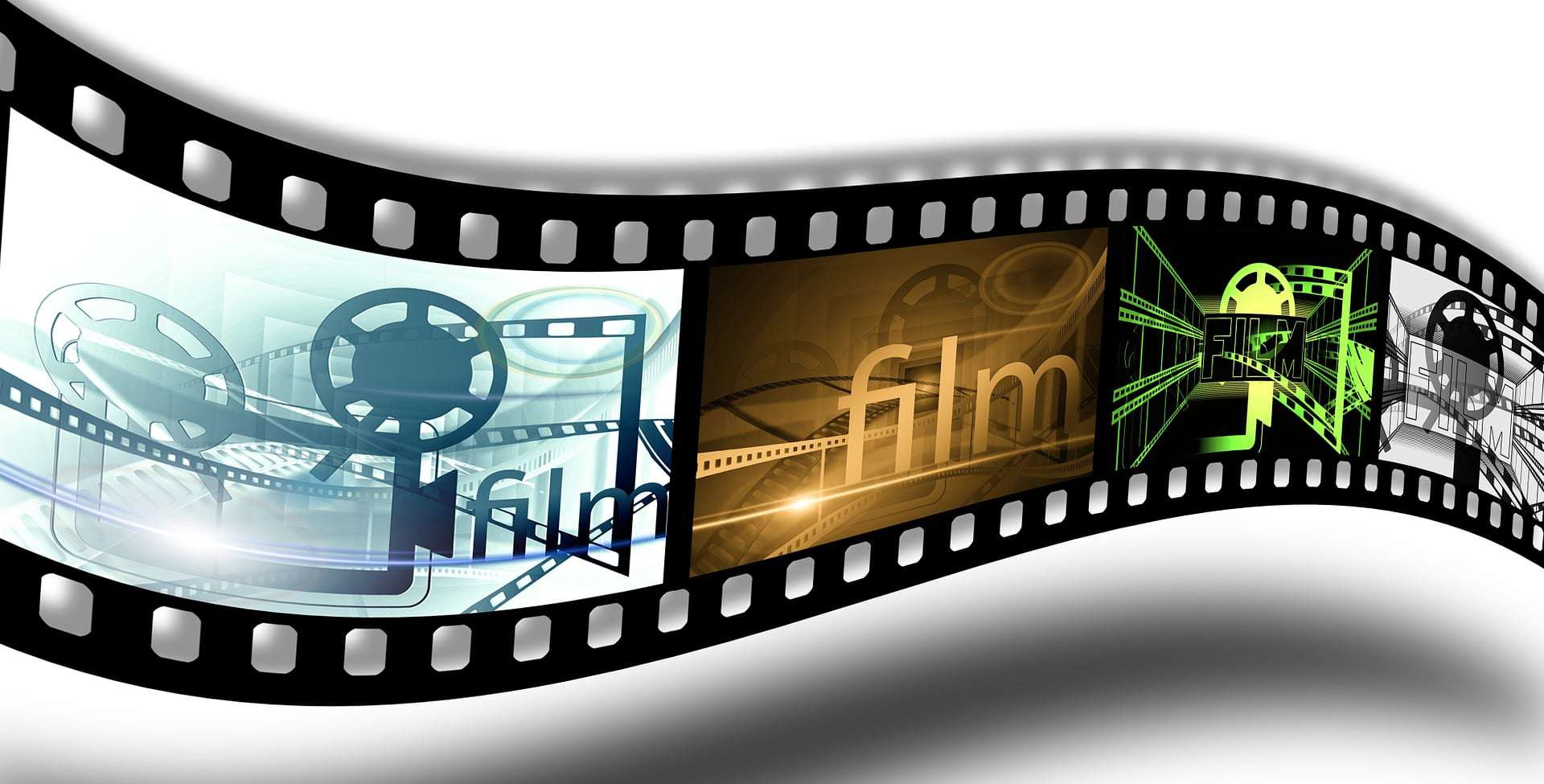 Even before you settle on a theme, there are a few things you need to consider. So, before we get into all the movie-themed party ideas, let's dig in and make sure that you can prepare yourself as much as possible. First, you want to make a list of all the possible theme ideas you have, whether they come from our list, another list, or your own imagination.
Pick A Location
If you know that you are going to choose a movie-themed party night, there are several places you can choose from to hold the party. It is most cost-effective to have it at your home, of course. Also, if you can find an old unused theater for rent in your area, for example, that would be perfect. If you choose a location outside of your home, make sure you get the reservations set as soon as possible.
Menu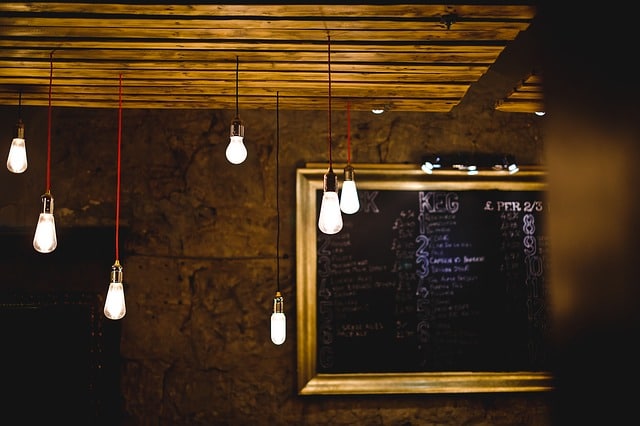 A big decision is whether or not you will provide alcohol for your movie-themed party. If you plan to provide drinks, will you need a wide range of spirits, one signature drink that you make ahead of time, or simpler options like beer and wine? Conversely, you could also inform your guests that the party is BYOB and save a bundle.
Next, it's time to decide what types of food you want at your party. Once you choose your movie-themed party idea, the food choices should follow. Will you do the food buffet style? Do you want to keep it simple and stick to snacks?
Music and Movies
Every party needs to have some music. As far as what music you choose, think about movie soundtracks. You could find the soundtrack that matches your movie or the movie genre. Will you get a DJ, or will you be in charge of the music?
Secondly, you could consider viewing of one of the films from your theme. Depending on the space in your house and the weather, you could set up a large screen and, using a projector, view the films of your choice. An outside wall works perfectly for this. Obviously, if it is winter time, that won't be an option. You could also use an empty wall indoors if one is available.
Lets Talk About Budget
First, it's a good idea to start a spreadsheet to keep track of everything. Or, of course, you could also use this app designed explicitly for party budgets. Your budget is just going to depend on how much you have to spend.
Top 5 Movie-Themed Party Ideas
And finally, here we are, the top five movie-themed party ideas of 2019. These ideas are in no particular order. Also, please remember to read each selection, even if you aren't interested in that specific theme. You see, a lot of the ideas will translate from one category to the other with only minor alterations.
1. Star Wars Movie-Themed Party
First up is one of the most popular movie franchises of all time: Star Wars. Since people of all ages so love Star Wars, this party could work for an adult or a child. A lot of these ideas will work for either one.
Invitations
First, you can use a website like Canva and create the invitations to your Star Wars themed party to look however you want. However, we also found a couple of really creative ideas. For example, you can always use some construction paper to make a lightsaber invitation. You could also create 3D lightsaber invitations to your party to make a memorable statement. You can even speak like Yoda on the invites.
[amazon box="B014FX363U,B019IZKIU4," grid="2″]
Decorations
Decorations for your Star Wars party can be more creative than you realize. You can decorate different areas of your party space based on the Rebels versus the Empire, for example. Making your own decorations for a movie-themed party can be a lot of fun. Or, you can always purchase cool stuff from a place like Oriental Trading Company, as well. Remember, tapestries are a quick way to transform a room quickly.
With a simple search on YouTube, you can find a ton of videos like the one we posted above. One final note about decorations — consider having a crafty get-together a couple of weeks before the party to create the decorations. It's a cool excuse for a pre-party hang, and hopefully, you will get a lot done.
Food ideas
When we think about Star Wars food, most of us think about blue milk. Of course, we aren't Ewoks, and we aren't interested in eating humans. So, concerning actual human food, there aren't many examples. That's OK, because that just means we get to use our imagination.
There are tons of recipe ideas for snacks online, of course, and videos like the one we posted above. We even found a recipe for a sit-down dinner idea that looks pretty delicious. The only limitations here are your imagination.
Party favors and games
Since Star Wars is so popular, it's not difficult at all to find all sorts of affordable themed party supplies all over the place. You can save a bundle, though, if you check online early enough and order your party favors from a site like Birthday in a Box. Since these are generally little gifts you give to guests, what you ultimately choose depends on the age ranges of your guests.
For kids, you could hand out little Star Wars themed Lego sets. Or, you could have them build their own lightsaber before the movie starts. For adults, there are even a few neat party favor ideas.
Concerning games, the game in the video above would be great for older kids as well as adults.
2. Old-Style Hollywood Murder/Mystery Party
The second theme on our list is for the mystery lovers out there. There's no reason that you need a special location or to pay an exorbitant fee to throw a murder/mystery movie-themed party. You can easily throw one right in your own home. Have everyone dress for the part, of course. You can even choose your decade or a special theme and have people dress based on that. Here's what you need to know.
Party games
First, since it's the most essential part of this type of movie-themed party, we will talk about the games. For this type of party, it's pretty important you know how many people are coming. You can find different scripts and game ideas that will work depending on the size of the party.
Of course, writing a script for your movie-themed party is also an option. Just watch the video we posted above for an in-depth how-to. No matter what, you need to have the game you will play nailed down well before the night of the party.
Invitations
For invitations, you have a couple of choices. Remember, it's important that you make sure everyone knows they must RSVP to this one. We recommend that you include that information on the invitation. If it is a birthday party, you could send them the video we included below as an invitation.
You could create your own invitations using a site like Canva, or keep it simple and send an online invitation for free. Also, if you are feeling extra creative, you could even make your own video invitation using a free online video editor.
Decorations
When it comes to decorations for your murder/mystery movie-themed party night, it all depends on which story you choose. You could do general mysterious decor, using things like battery operated candles, string lights, and tapestries.
Or, you could pick a more specific theme and decorate based on that. For example, in the video we posted above, you see a mystery circus party theme. Of course, you can always create your own decorations for the party, as well.
Food ideas
Next, certain scripts come with specific menus. If you're using one of those, you can skip this section. However, if you aren't, there are a couple of decisions you need to make. First, do you want to cook a meal dinner-style, or do you want to do snacks? Second, what sort of drinks do you want to serve? Do you want the food and the drinks to be classy or kitschy and on-the-nose?
For both food and drinks, you could make "killer Cocktails" and "killer kebabs."
[amazon box="0060740728,B01BK0XCBW," grid="2″]
For drinks, the same rules apply. Choose if you want to do creepy drinks like the video above, or classic cocktails to keep things simpler. Of course, you could just grab some wine and beer, as well, and keep things easy.
3. Avengers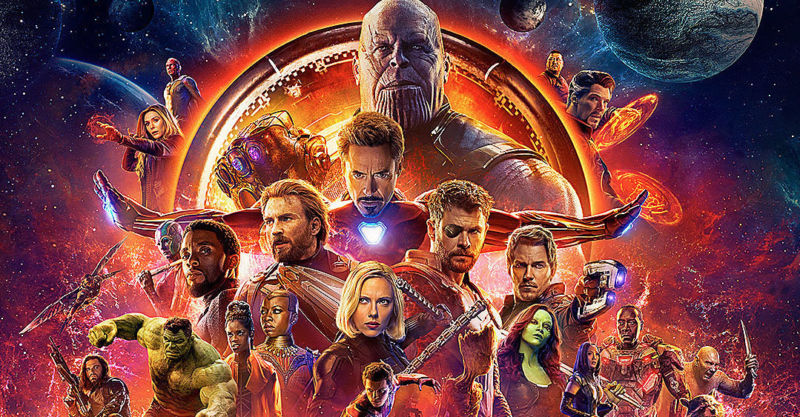 The whole Avengers crowd, as well as Black Panther, have done exceedingly well at the box office recently. That's pretty cool considering how many character options the party planner has to choose from.
Costume contest
Consider having a costume contest at this movie-themed party. Offer a cool prize to encourage everyone to participate. Don't worry, there are even ways to make sure that you have affordable costume elements on-hand for kids who can't or won't dress up. You can also use the characters everyone chooses later to help separate them into teams for games.
Invitations
You have several choices for invitations. First, you can make your own using an online program like Vistaprint. Since your party is likely for a child, we recommend sending an online invitation to their parents as well as a physical invitation to the child — that way you make sure they get the invite even if it doesn't make it home from school.
You can always create your own paper invitations as well, using the instructions in the above video. Or, you can use one of the free printables that are available to keep things easy. Also, you can choose from hundreds of options online and simply purchase invitations created for that purpose.
[amazon box="B01M31P537,B007CLA2JE," grid="2″]
Food and drink ideas
Since Avengers is so popular, there are a ton of recipe ideas online for both food and drinks. You can use some of the ideas from the video we posted below.
You and your child can make Captain America and Iron Man drinks together. And, just so the adults don't get too bored, there are quite a few Avengers style cocktail recipes, as well.
Party favors and games
Of course, your options for games and party favors is wide open in this category. If you get the order in on time, you can get all sorts of party favors from places like Oriental Trading Company. Of course, you can also create your own.
For games, you can play bingo, Hulk Smash or even purchase some Avengers games.
4. Fancy Dress Party
Because dressing up for a night of fun doesn't need to be just for kids. Next up on the list of movie-themed party ideas is the very British-sounding fancy dress party. You should definitely have a costume contest with a cool prize to encourage everyone to participate. That is the one party where it might make sense to use a red carpet — so you totally should.
[amazon box="B00WT9I4GC"]
Invitations
Fancy dress parties aren't as popular in the United States as they are in the United Kingdom. So, make sure the invitations are clear and state that everyone must dress up. First, you can create animated online invitations using a service like Smilebox. You can also purchase already printed invitations, of course.
Decorations
Decorations for this type of gathering are simple. What you choose will be based on which theme you want. For today, we will talk about how to decorate for an Oscar-themed fancy dress party. An excellent way to get all your friends in their finery.
You can always purchase decorations for this type of party online from a place like Party City. Or, you can make your own.
Food ideas
Of course, the food you select should match the theme. If you do an Oscar-themed fancy dress party, you will want the food and drinks to be stunning and classy. There are some excellent tips in the video below.
You can create an entire Oscars menu as they did on the Today Show in the video above. You could serve your guest fancy martinis and have a cheese tray filled with imported cheese. Honestly, the possibilities are endless.
5. Deadpool
Finally, we all know that as kids age, superhero themes for parties become too childlike. Well, thanks to Deadpool, that's no longer a problem. This foul-mouthed superhero is an obvious favorite amongst teenage boys (as well as the rest of us), so it makes sense to use this for those hard-to-please young adults.
Invitations
[amazon box="B06XZFBKMX,B01N6WNGHR," grid="2″]
So, there aren't quite as many links for Deadpool party invitations as there are for the other themes. However, you can still find plenty of invitations — some of them are free, and some of them are not. Of course, you always have the option of purchasing some already printed invites, as well.
Decorations
Again, much like the invitations, there aren't a ton of ideas online for decorating for this type of party. There are no large sites full of information this time. Instead, you have to dig a little deeper. We found the video below as well as a few instructions on how to make different Deadpool items, like a pinata.
Food ideas
For food ideas, we did manage to find a few cupcake toppers on our search for decorations. We also found a recipe for Deadpool's favorite meal, chimichangas. Additionally, you can make some yummy cake pops and cupcakes. You can also use these red and black non-alcoholic drink ideas if you want. Or, if you want to spice it up for the adults in the room, you can find recipes for Deadpool shots.
Gather Your Supplies, It's Time to Get Glamorous
Now it's time to gather the supplies you need for the movie-themed party of your choice. Of course, whether you go with something glamorous, or something a little less so is entirely up to you. Remember, plan the party around your space and keep all the information you gather in one place for easy access. Keep a running tally of what everything costs and make sure you get those reservations in place, and you are going to have one heck of a good time.
Have you thrown a fun movie-themed party? Tell us about it in the comments.