*This post may contain affiliate links. As an Amazon Associate we earn from qualifying purchases.
If you just can't face one more bake sale, why not throw a Las Vegas themed party for your fundraiser? You've found yourself on the committee for your kid's scouts, soccer team, or chess club again. If your coworkers have sworn to heaven that they're not buying anymore wrapping paper, you may need to get a bit more creative.
Best of all, you don't have to bug friends and family to preorder and then wait weeks for their products. You'll be selling them a good time and maybe even a little adrenaline rush. Along with helping you raise money for your group, you'll also get a chance to entertain friends and perhaps meet new ones.
Why Choose a Las Vegas Themed Party?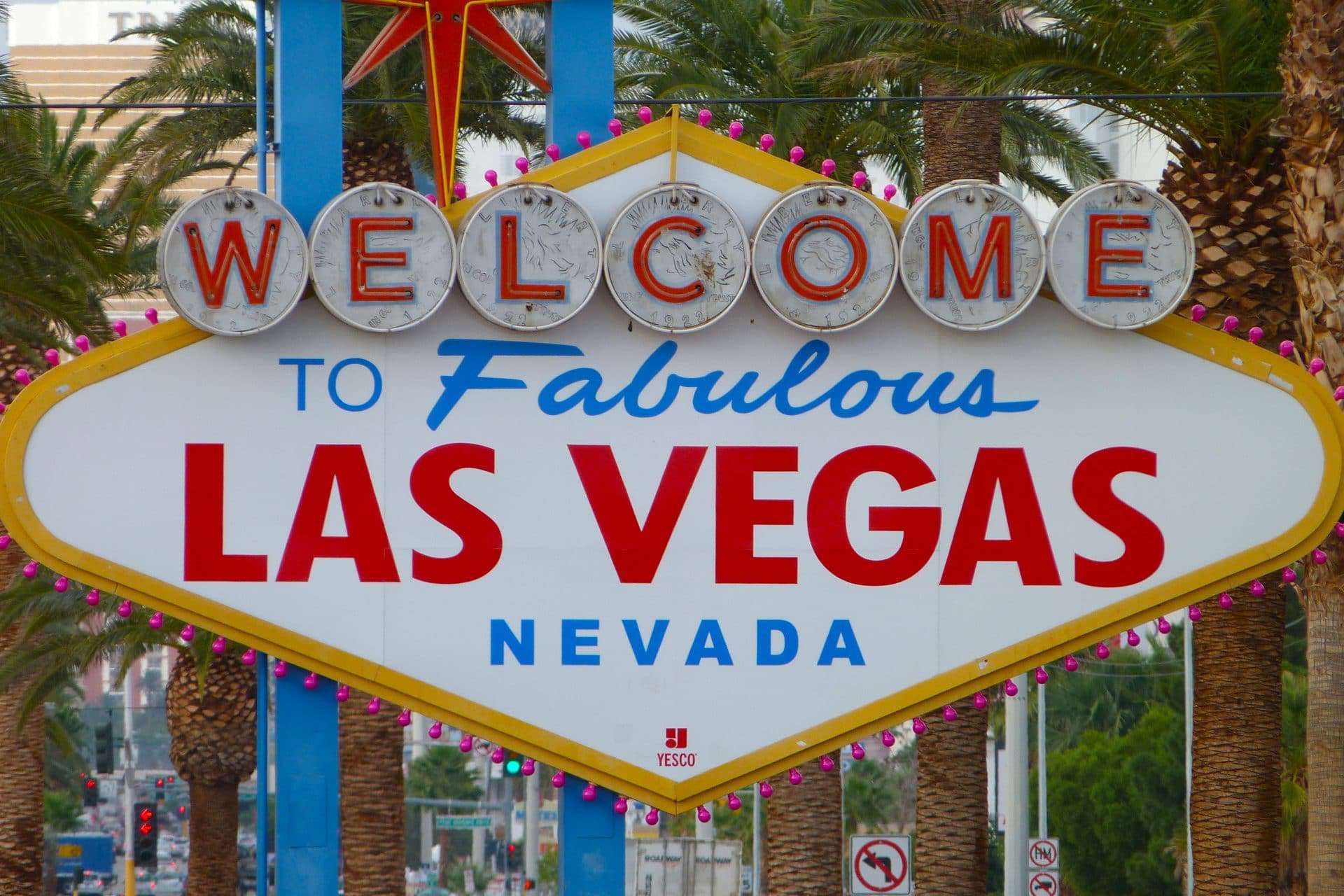 image via Unspla​​sh
Las Vegas is world famous for its casinos and live shows. And while you may not be able to compete with one of the top three vacation destinations in the United States, you can certainly give the people in your local area a night to remember. There's just something about the elusive chance to win that drives people to take chances. Because of this, some consider gambling a dangerous and risky behavior. But, when it comes to gambling for a charity, people can enjoy the same neurochemical charge without the guilt. Your Las Vegas themed party provides all the fun and excitement of a casino without stripping people of their life's savings.
Finding a Space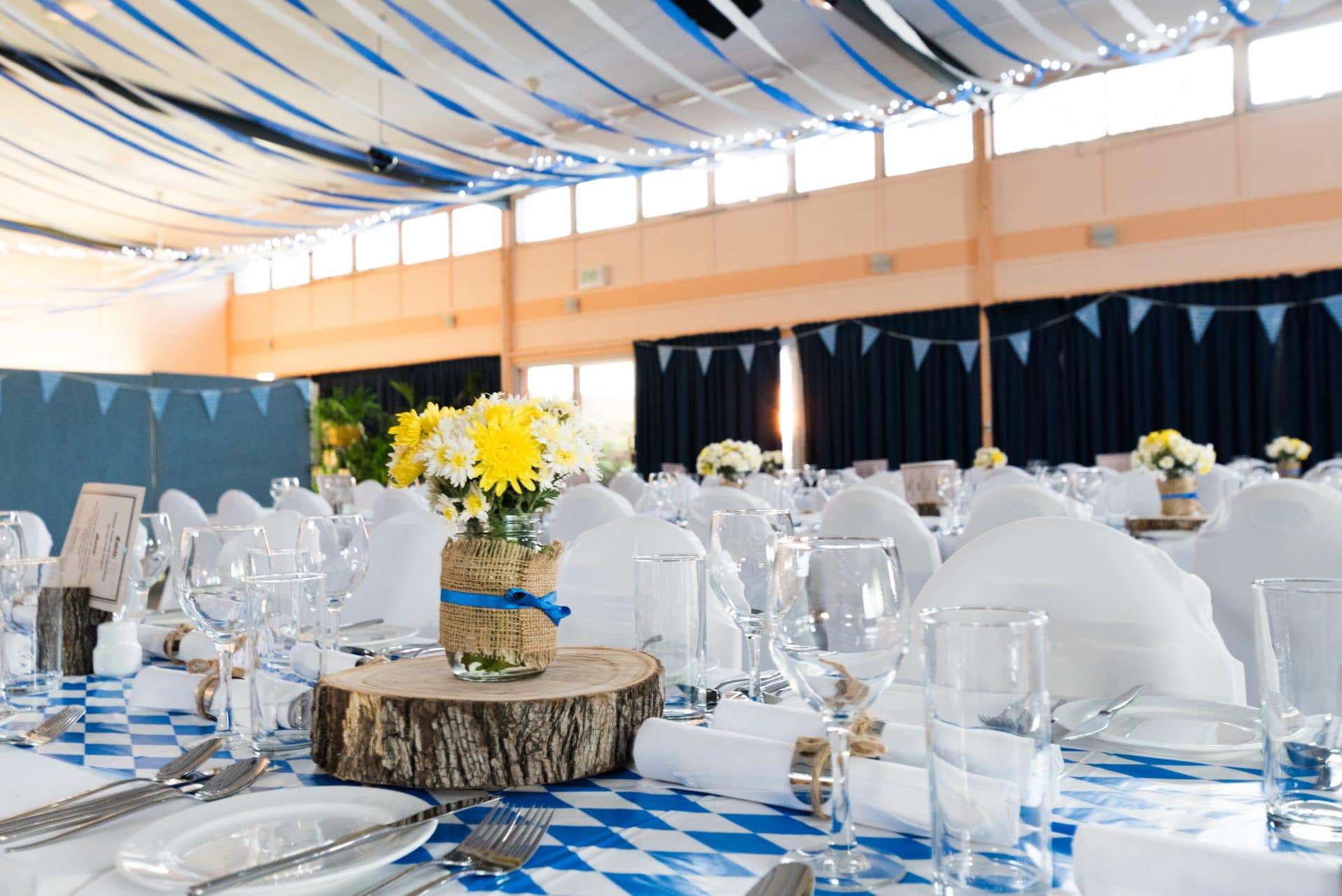 image via Unsplash
To throw your fundraising Las Vegas themed party, you'll need a pretty big space. If you're running a charity, you shouldn't have much trouble finding a hall or multipurpose room that will allow you to use the facilities for free. Or maybe even a small donation. If your group already associates with a church or school, talk to the administration to see if you can use their space.
If these aren't options for you, try other non-profit or educational organizations in your area, like Masonic lodges and veteran's halls. Contact your local chambers of commerce, too. They may have room or a​t least a list of businesses that may offer space for your event. In some cases, working with one of these organizations is better choices. They can open your fundraiser to more individuals than those you can invite just accessing your regular members.
Keeping Your Las Vegas Themed Party Legal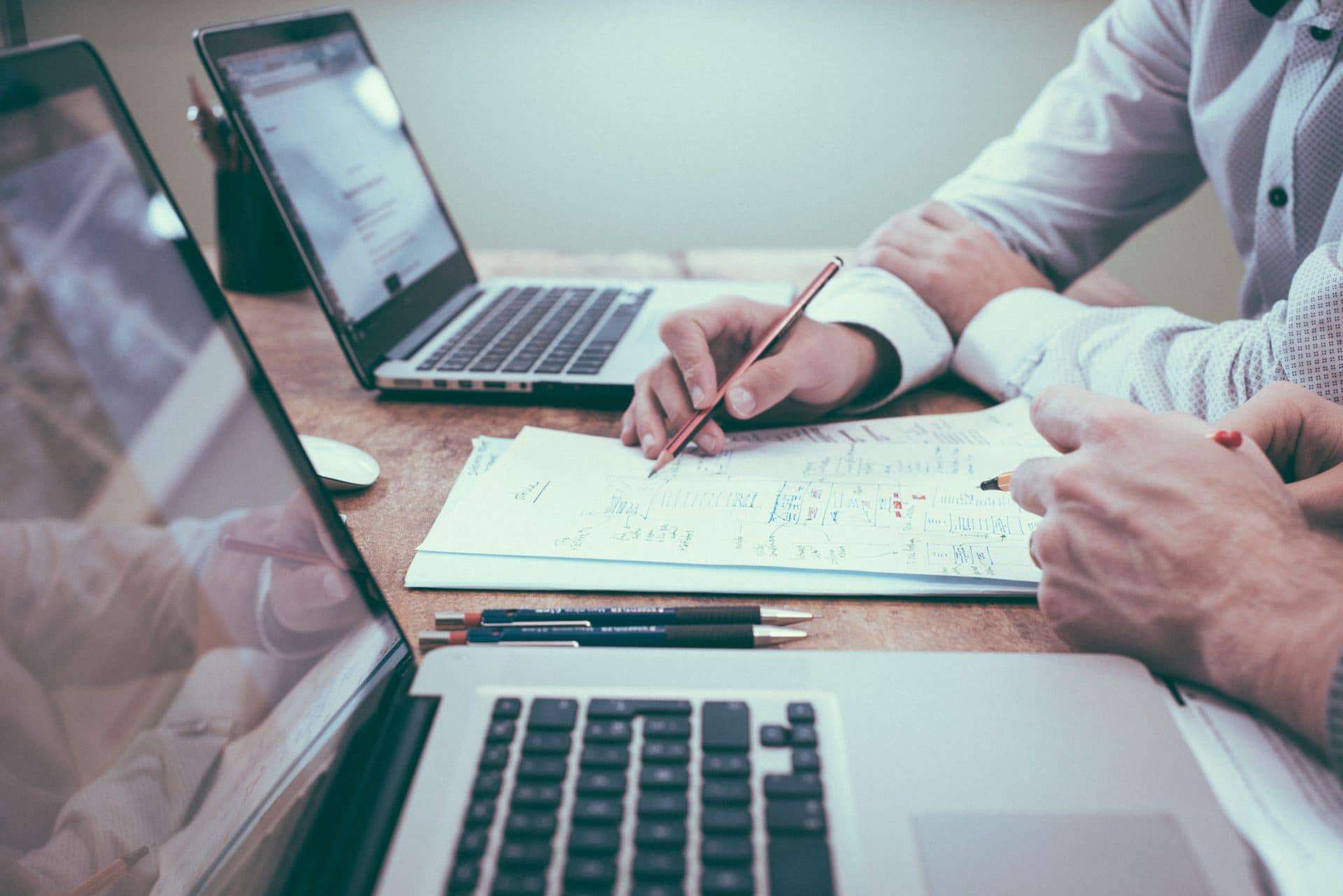 image via Unsplash
Just to be sure, check with your state's department of revenue or gaming and gambling commission. While a casino for a nonprofit is legal in most jurisdictions, it never hurts to check all the rules in your area. Remember that your guests aren't gambling for money. You can offer prizes, of course, in exchange for chips. However, after all is said and done, all legal tender must end in your non-profit group's bank account.
Instead of cash winnings, offer raffle tickets in exchange for the chips they turn in at the end of the night. Then you can do a random drawing and award a handful of great prizes. And if you plan ahead far enough, you often obtain prize donations by local businesses, which lowers your overhead cost even more.
Because they're not gambling for money or with money, charge your guests an admission fee that includes a set number of chips and offer them the chance to purchase more as they play. You can also include drink tickets with admission that covers wine and beer, too, so you're not "selling" alcohol.
One reason lodges and veteran's clubs are great venues is that many already have a liquor license and trained bartenders. Negotiate what percentage of the beverage sales goes toward your non-profit group, if any. But remember that even if the venue wants 100 percent, your guests may become more willing to play games after a drink or two.
[amazon box="B005OMVJ2W,B06Y3Q4BV3," grid="2″]
Enticing Your Guests Inside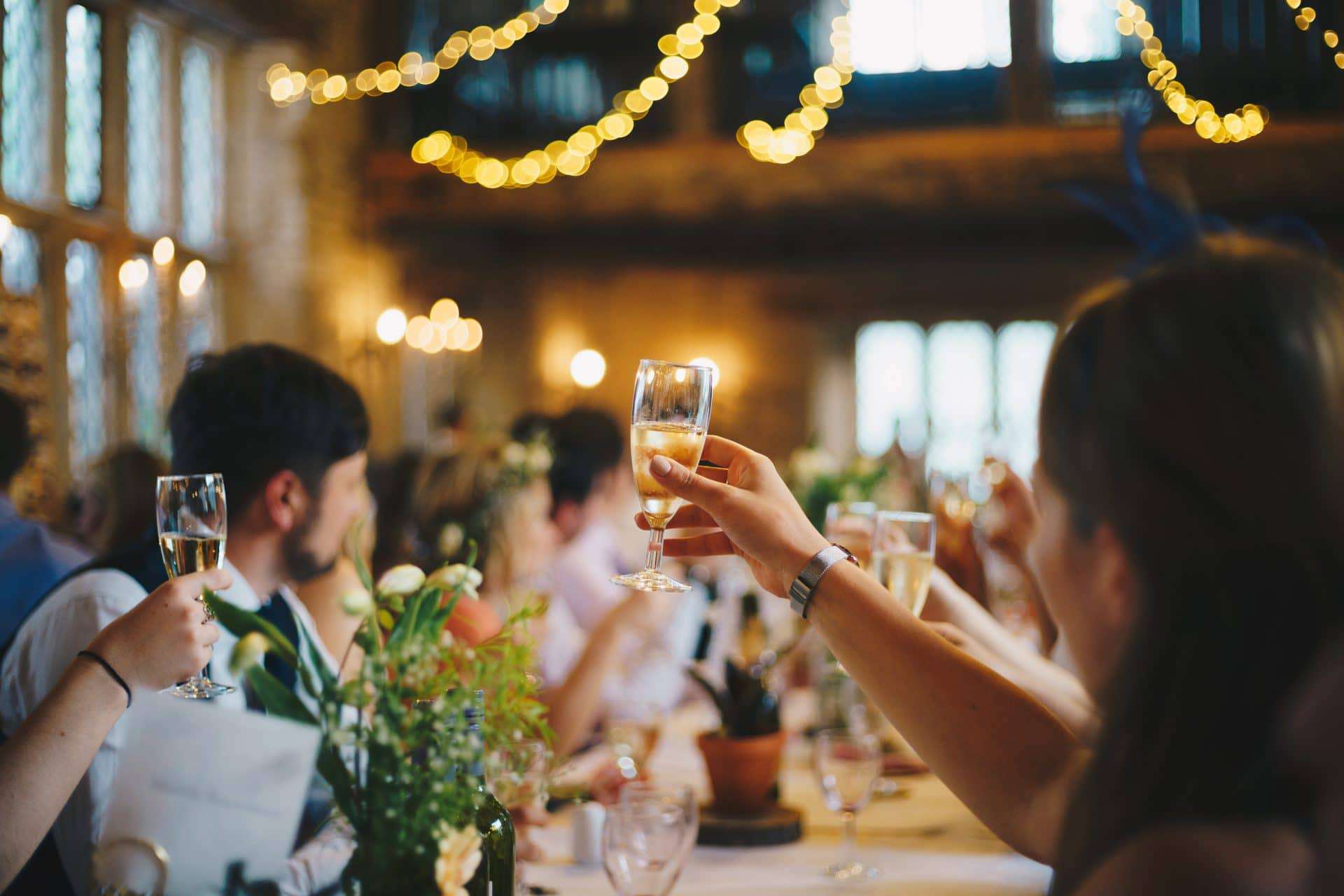 image via Unsplash
The first thing that anyone notices about Las Vegas is all the lights. In fact, the city is world famous for the dazzling displays. You'll need plenty of lights to decorate the outside of your party space. In this case, you may want to call on members to loan you their holiday lights. Make sure they have an outdoor rating. You don't want any accidents should the weather turn inclement.
Along with strings of holiday lights, you may want some special effect lighting to attract drive-by traffic. Add meteor shower lights — also known as falling rain lights — on either side of your entrance to deliver real Las Vegas pizazz! Hang a huge banner advertising your event above the door on the morning of the party. To illuminate your sign after it gets dark, tie some LED rope lights into your outdoor lighting. Then, run it around your banner so that the lettering shows up clearly.
[amazon box="B071P2JFVC,B075KHWVCV,B00DT56P8O" grid="3″]
Setting the Scene
You may not have a lot of control over the interior flooring of your party space. If you're lucky, it will have nice carpeting just like a Vegas casino. If not, you may have to try to make stained concrete look glamorous. Remember to keep the houselights low and use task lighting on the tables to create glamour. And If it's in your budget, you may want to pick up an inexpensive "red carpet" runner to make all of your guests feel like A-list celebs.
You'll want more glittering lights indoors, too. Use party arches twined with light strings or rope lights placed behind serving tables. You can rent them from your local party store.
[amazon box="B01J3YUKUS,B072YFV6V4," grid="2″]
Creating the Urge to Play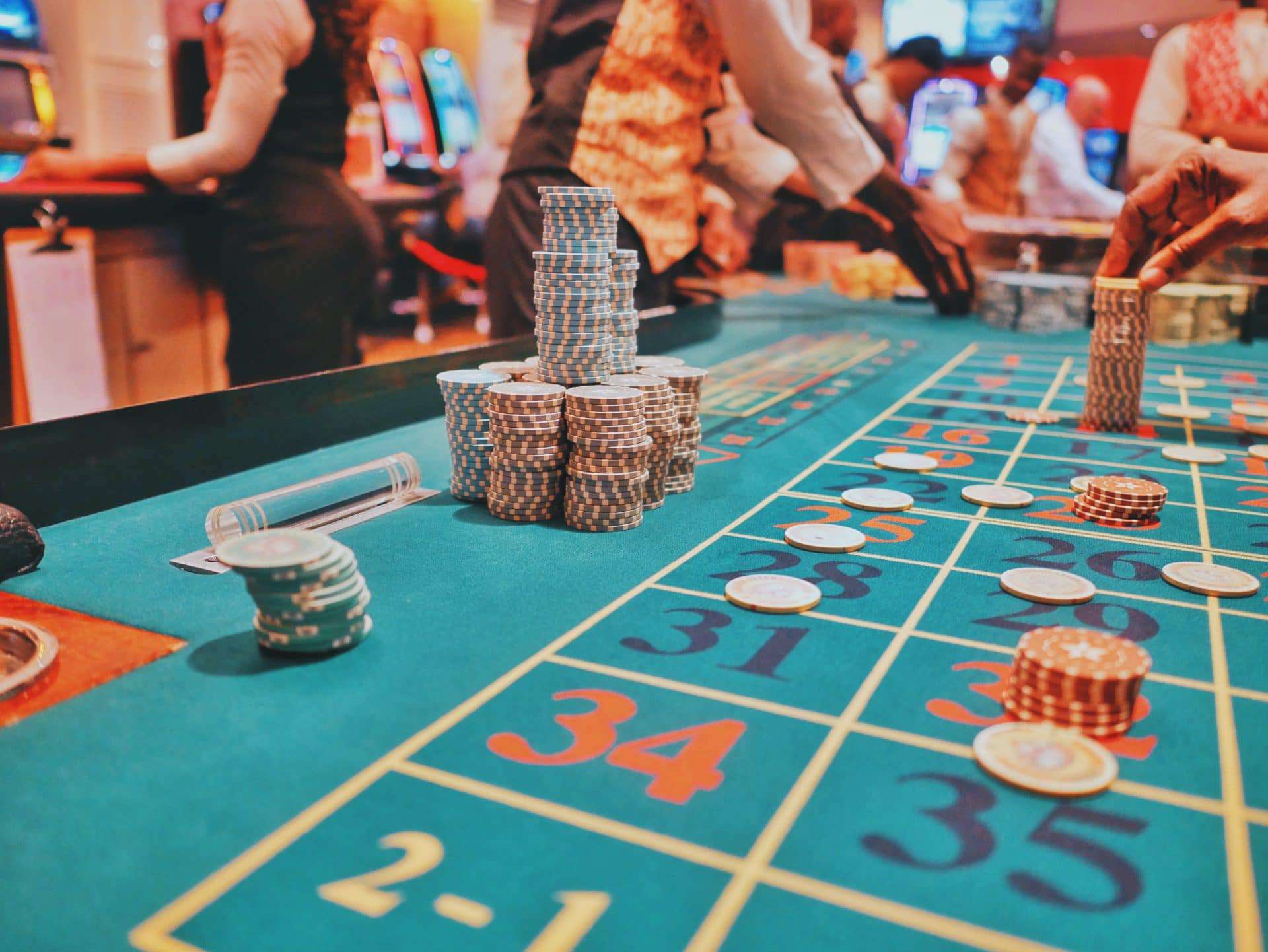 image via Unsplash
Speaking of party rentals, while you can build and decorate your own gambling tables, you may want to consider renting gaming stations from professionals. Besides taking a lot less time and effort, you'll find that people will be more excited about showing up to your Las Vegas themed party if they think they'll experience the "real deal."
You can find casino party rentals in nearly every state in the nation. Along with professionally built tables, they can offer assistance and education in running the games and optimizing your event to make more money for your non-profit group. Some will even staff your event with showgirls and casino dealers who will interact with your guests.
The cost of renting a mobile casino for the night depends on factors like the number of guests expected and even your location. Four hours of playing time with two tables. A larger setup of three to five tables may cost you a bit pricey. But do call around and get some estimates before letting these numbers intimidate you. You may get a much better deal if you book during the slow season.
Casino rentals companies
While this isn't an extensive list, it does represent large casino gaming rental companies that specialize in a Las Vegas themed party for fundraising or just for fun. Many of them have several locations throughout the US.
If none of these companies service your area, check on ThumbTack and GigSalad for entertainment providers.
Budget DIY
If you decide that using a vendor for your Las Vegas themed party is just not in the budget, gather volunteers from your membership to run the games. You'll need tables, of course, but the venues you use will likely have plenty of those.
You'll need green or black tablecloths to mimic the felt tops on the gaming tables in Vegas. You can also purchase pre-printed casino gaming "tables" that will help your volunteers deal correctly and keep things in order. Use these to define the playing space.
Decide which games you're going to offer. Poker, blackjack, and roulette seem to be the most popular ones, and most of your guests will already know how to play. You may also want to purchase a low-cost roulette wheel and betting grid.
You'll need about one gaming table for every ten guests on your list. Some guests will be dining, drinking, and socializing at your Las Vegas themed party. However, you want to be sure everyone gets a chance to play and use their chips. For a large crowd, set up tables for several types of poker games, a couple of blackjack tables, a baccarat table, and a roulette wheel.
[amazon box="B00GIAEPHA,B000I67E2I,B00DY5UMMY" grid="3″]
Ways to Increase Revenue for Your Fundraiser
Since you're trying to raise money for your group, you may want to incorporate other streams of revenue besides the gaming tables. After all, not everyone enjoys playing poker or games of chance. So, you may need to find additional ways to raise money during the event.
Table sponsorship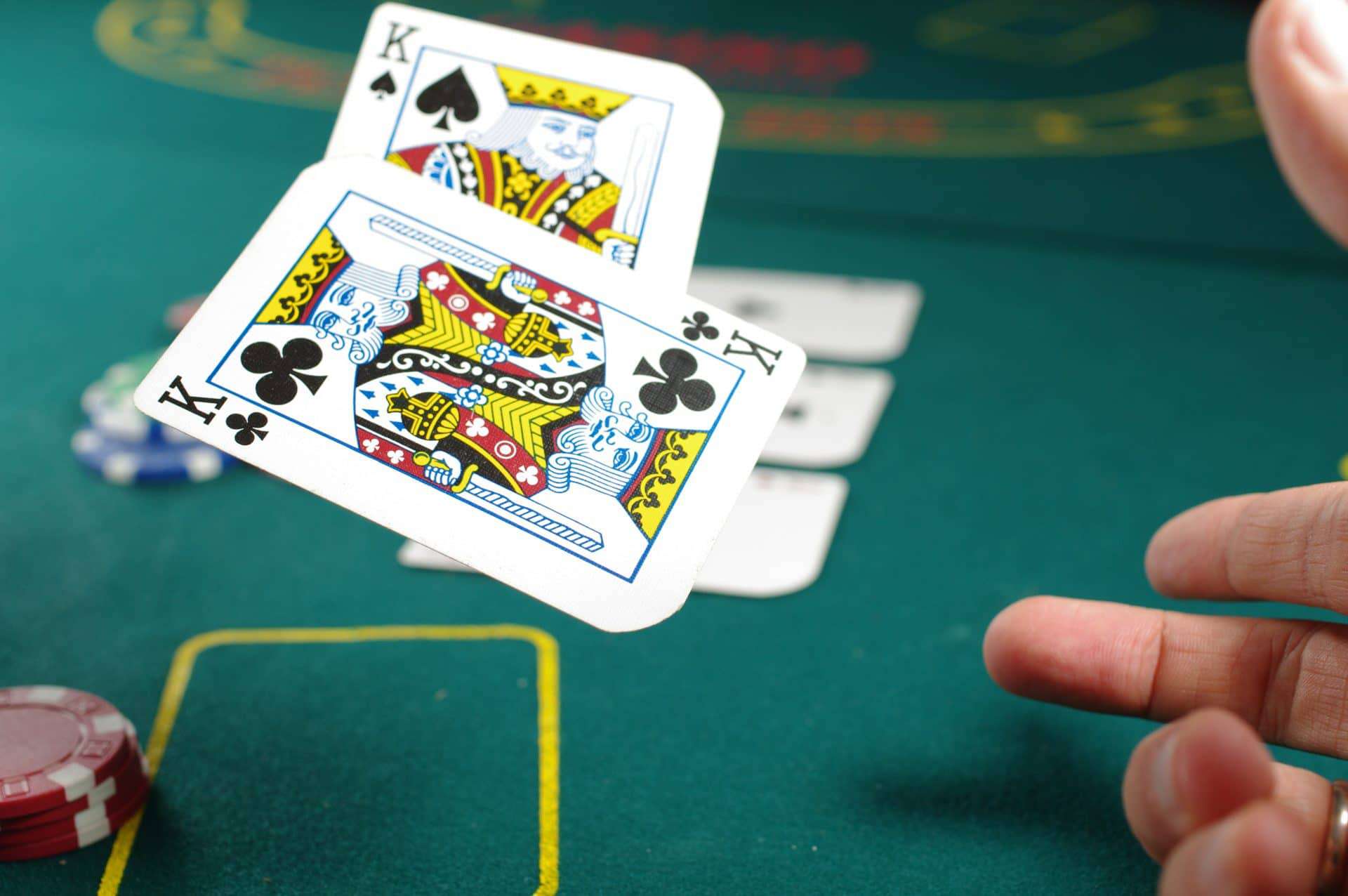 image via Unsplash
Just like your raffle prizes, you can often ask local businesses to donate to your group. One thing they can do is sponsor a table at your Las Vegas themed party. Offer them a package that includes all the seats at the table, which they can fill with employees or clients. As an incentive, offer them some advertising for their company. Add their name to the invitations or program as a sponsor. You can place a large sign on their reserved table featuring their name. And always acknowledge any donors in your group's newsletters and social media sites.
Silent auction
Ask your group members, as well as the businesses you've contacted, about donating products or services for a silent auction. Set the prizes out in an attractive fashion on tables away from the game tables with a bidding sheet. Throughout the evening, guests can record their bids on the tally sheet. At the end of the night, announce the winners and award the prizes.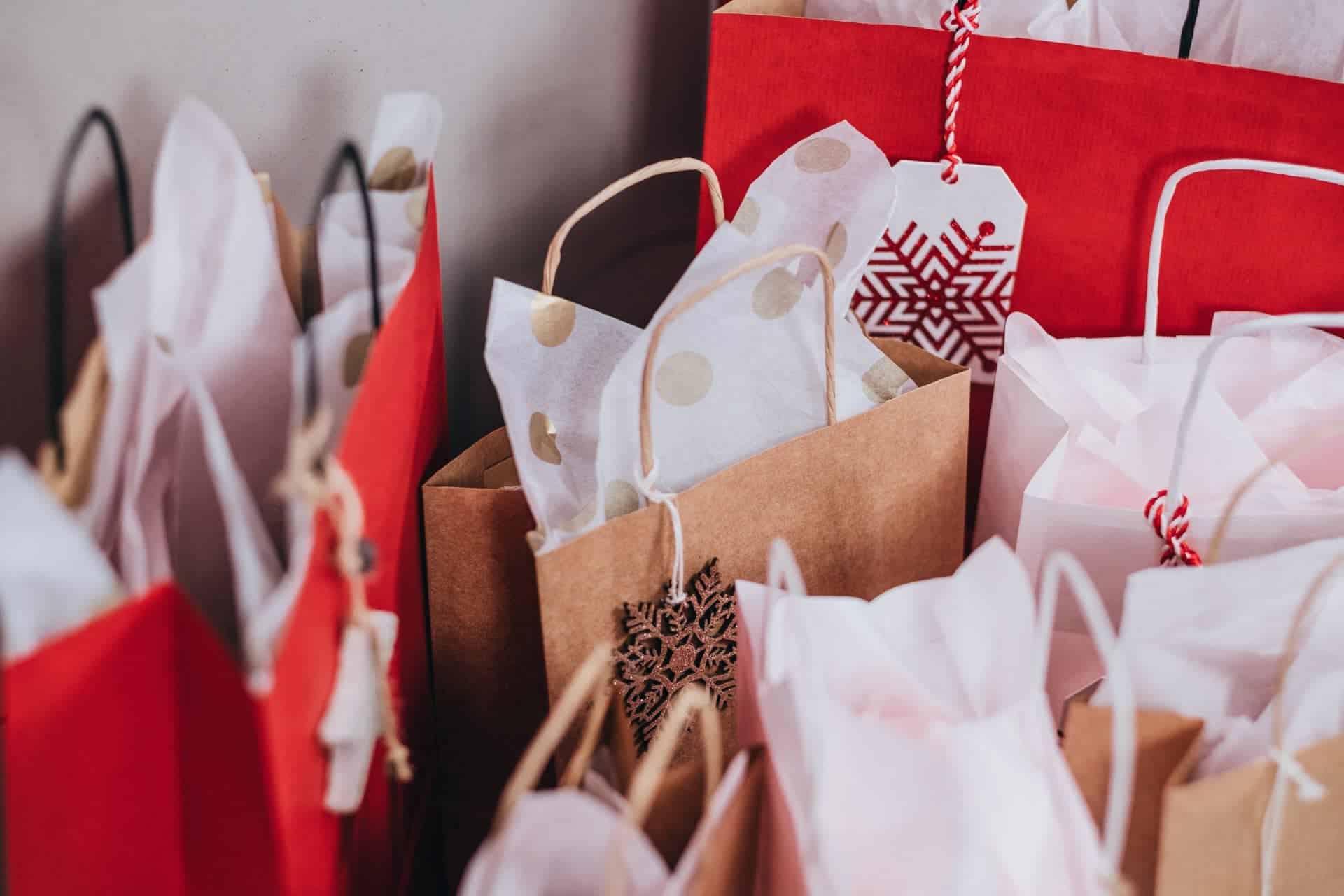 image via Unsplash
Souvenir photo shoot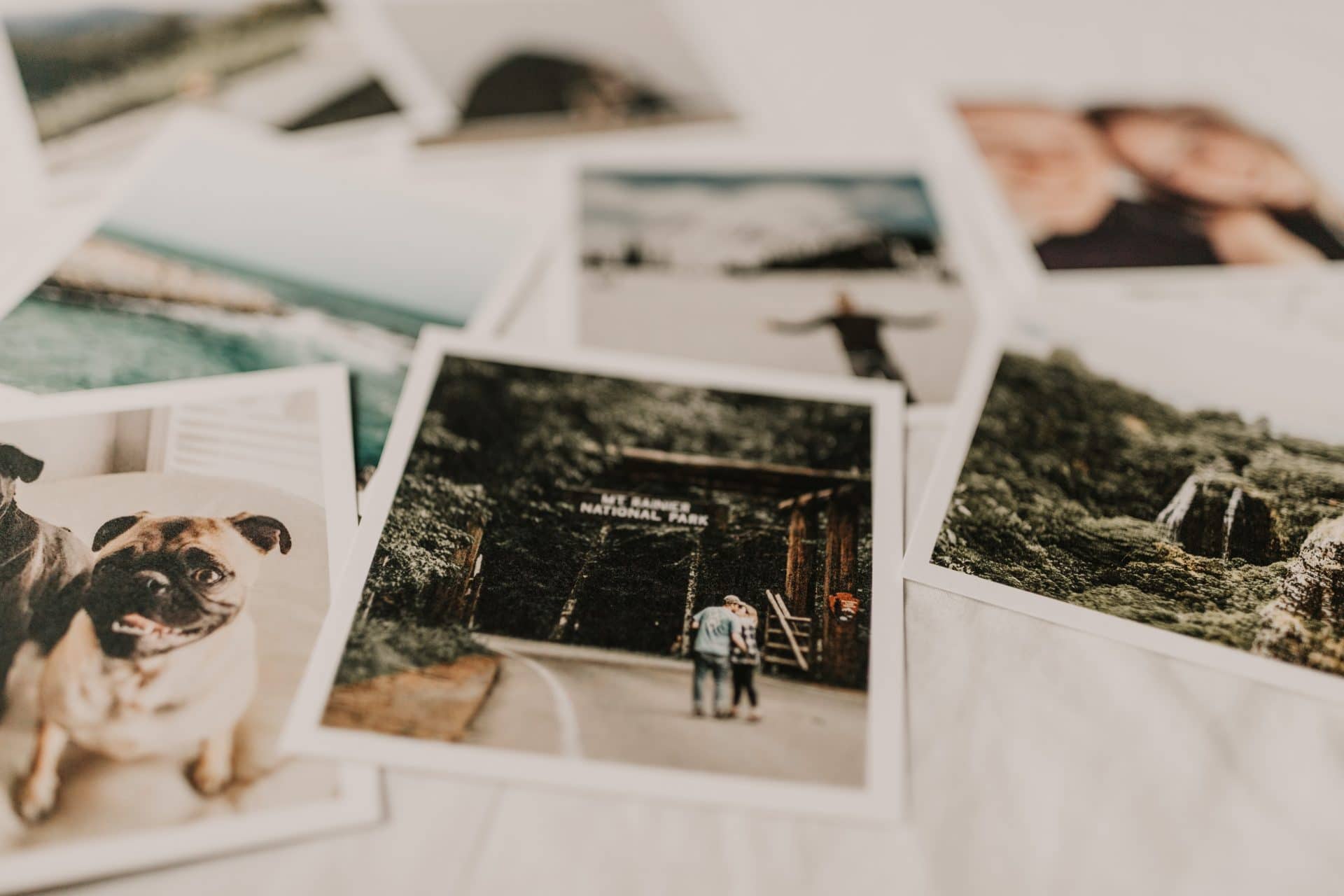 image via Unsplash
Your Las Vegas themed party is a big, glamorous event, and people will want to commemorate all the effort they went through to dress up for it. Provide a backdrop and use an instant camera to provide on-the-spot photo souvenirs for your guests for a small fee.
[amazon box="B07CV68PBB,B07DJPQSMY," grid="2″]
The Endless Las Vegas Buffet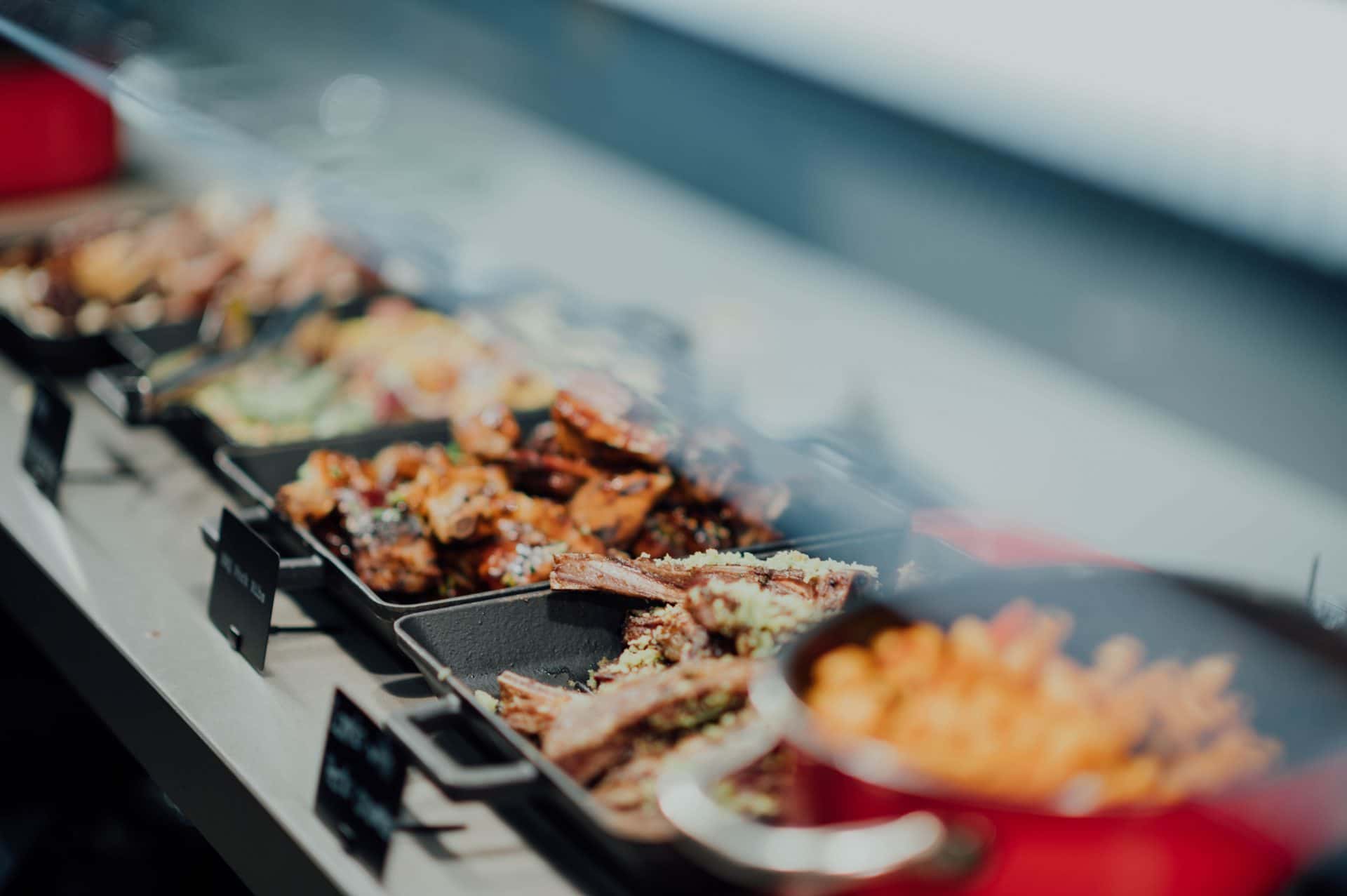 image via Unsplash
Las Vegas casinos are known for the free buffets that they host in hopes of luring in hungry tourists who may also be tempted to drop some cash on the tables. While you may not have that kind of kitchen staff or budget on hand, it pays to provide a lavish-looking feast. Best of all, you can set it up as self-service with only the occasional attendance required.
Set up your buffet table with white tablecloths. The venue may have some on hand. Use crystal, flowers, and beautifully arranged food in abundance. Add a punch fountain for guests to serve themselves non-alcoholic drinks and add a festive air. Tuck battery operated fairy lights into glass vases for centerpieces that provide drama at your buffet table.
[amazon box="B01K4D7D3Y,B076P7SYP2," grid="2″]
Don't sweat the menu
While you may be tempted to do some home cooking for your Las Vegas themed party, we recommend against it. You want to be fresh for your party, greeting guests and sponsors, and making them feel special. You'll want to wear your best duds. If you can't have it catered, see if the venue has a kitchen. Many lodges and veterans' halls do, which means you can purchase premade hors-d'oeuvres from your local buyers' club.
We've purchased frozen appetizers from Sam's Club that were every bit as good as those from a restaurant and even better than some of the catered food we've had. Volunteers can load baking trays before the party, and your members can take turns keeping it coming throughout the night.
If you're not sure what to serve, follow the lead of the best buffets in Vegas themselves. But remember you just want to provide apps and snacks. Your group won't make much money if you try to feed a full meal to all the guests on your list. Choose small portions of finger foods and sweets. Street food is particularly on-trend right now and may offer a hip alternative to the usual buffet fare. A taco bar, stuffed pitas bread, and sliders are easy to eat while your guest meander from table to table.
[amazon box="B007P3Q89M,B07CMB5T45," grid="2″]
Serving with style
Elevate the evening by choosing sleek black disposable dinnerware in modern shapes. Upscale cutlery and barware are also sure to make every one of your guests feel like a big spender.
[amazon box="B072KSCF88,B076X7HWRL,B079YY714G" grid="3″]
All the World's a Stage
When not gambling, your guests may desire other amusements while they sit and sample the food and drink. If you have the budget, hire an Elvis impersonator or local comic on ThumbTack or Gig Salad. You may be surprised how many Elvis impersonators you'll find.
Las Vegas is known for its lavish entertainment style with big names, hilarious comedians, and ladies strutting around with lots of feathers on their heads. That may be a bit more than you want to tackle. However, you can set up a karaoke or "open-mic" area in a separate area for your guests. Provide lounge seating, some noise isolation, and a lit stage area. They can take a whack at "Viva, Las Vegas" or tell everyone how they get "no respect."
[amazon box="B01EVKUHI4″]
Are You Ready to Take a Gamble?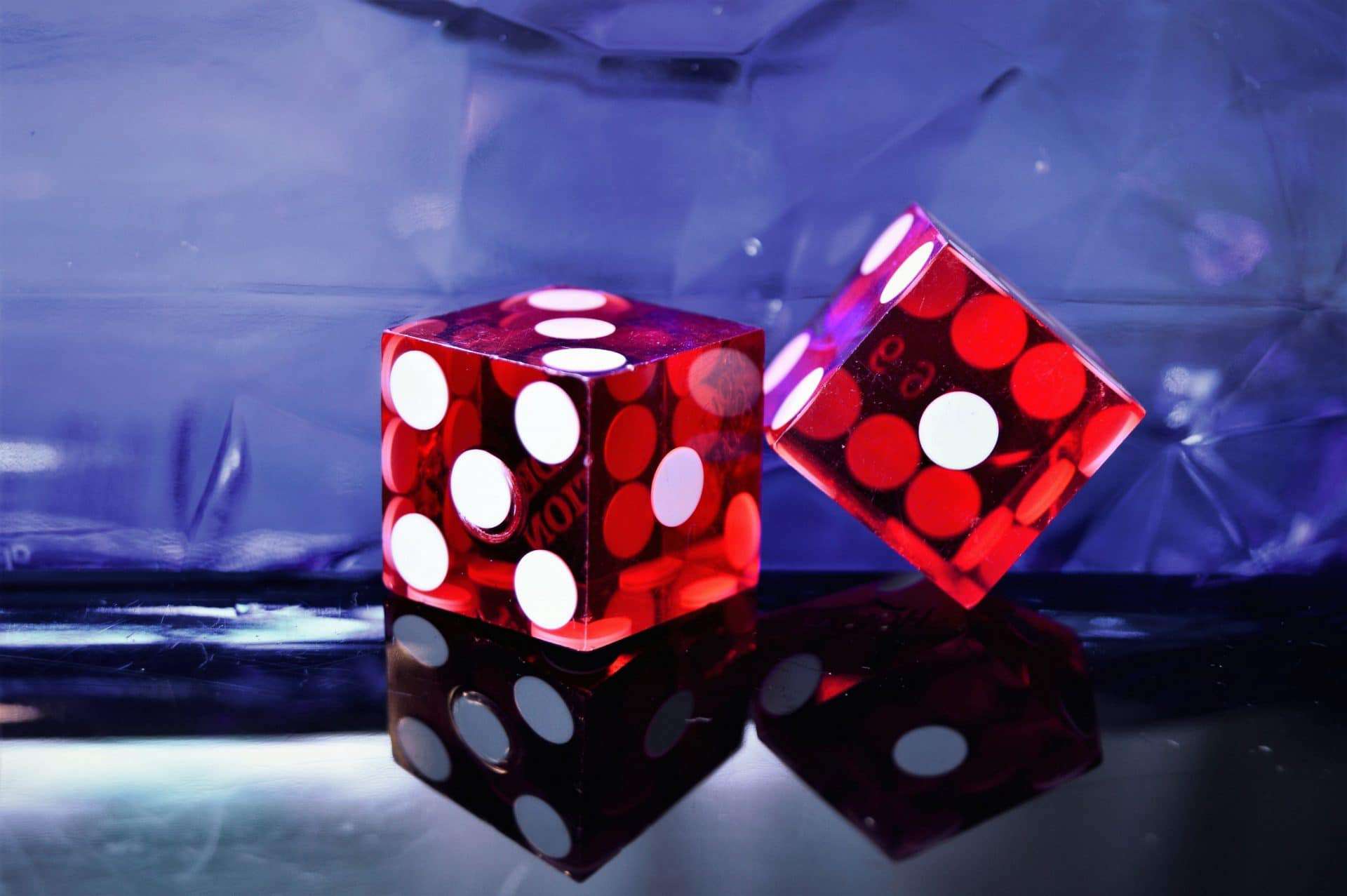 image via Unsplash
Right now, you may be jibbering in terror at the idea of a Las Vegas themed party. Or, you may already be jotting down your best ideas. While hosting a casino themed party for your next fundraiser sounds like a lot of work, just remember that, well, it is a lot of work. It's also a lot of fun and could result in a satisfying amount of money for your group's activities.
Plan your party well in advance in order to secure sponsors. Small businesses love to help nonprofit groups because it gives them exposure in their communities. Give your members enough time to sell tickets. Network with local organizations that frequently support nonprofit groups like Masonic lodges and chambers of commerce. Not only will they help you access resources, but they could also help fill the bulk of your guest list.