*This post may contain affiliate links. As an Amazon Associate we earn from qualifying purchases.
Figuring out how to hang party decorations without damaging walls is often a daunting task. With so many décor pieces ranging in size and weight, it's hard to find the right solution. Couple that with different wall sizes and surfaces and it's a situation worthy of a little anxiety. Thankfully, there are a few solutions to this tough situation ensuring your decorations look top-notch and you won't ruin any walls.
Taking down birthday decorations when I was a teenager was often a game of hit or miss. My childhood basement was a mix of concrete, drywall, and beautifully painted walls. I was often peeling off banners and garlands whispering a silent prayer of luck that the paint or top layer of drywall wouldn't come off with it. But growing older has the added bonus of also being a little bit wiser! There are several ways to take off decorations without having a mini heart attack each time you do it.
Things To Consider
Some products work better on drywall walls while others aren't meant to hold anything more substantial than a poster. We'll go through a few essential pieces of information you need to know before purchasing.
The Wall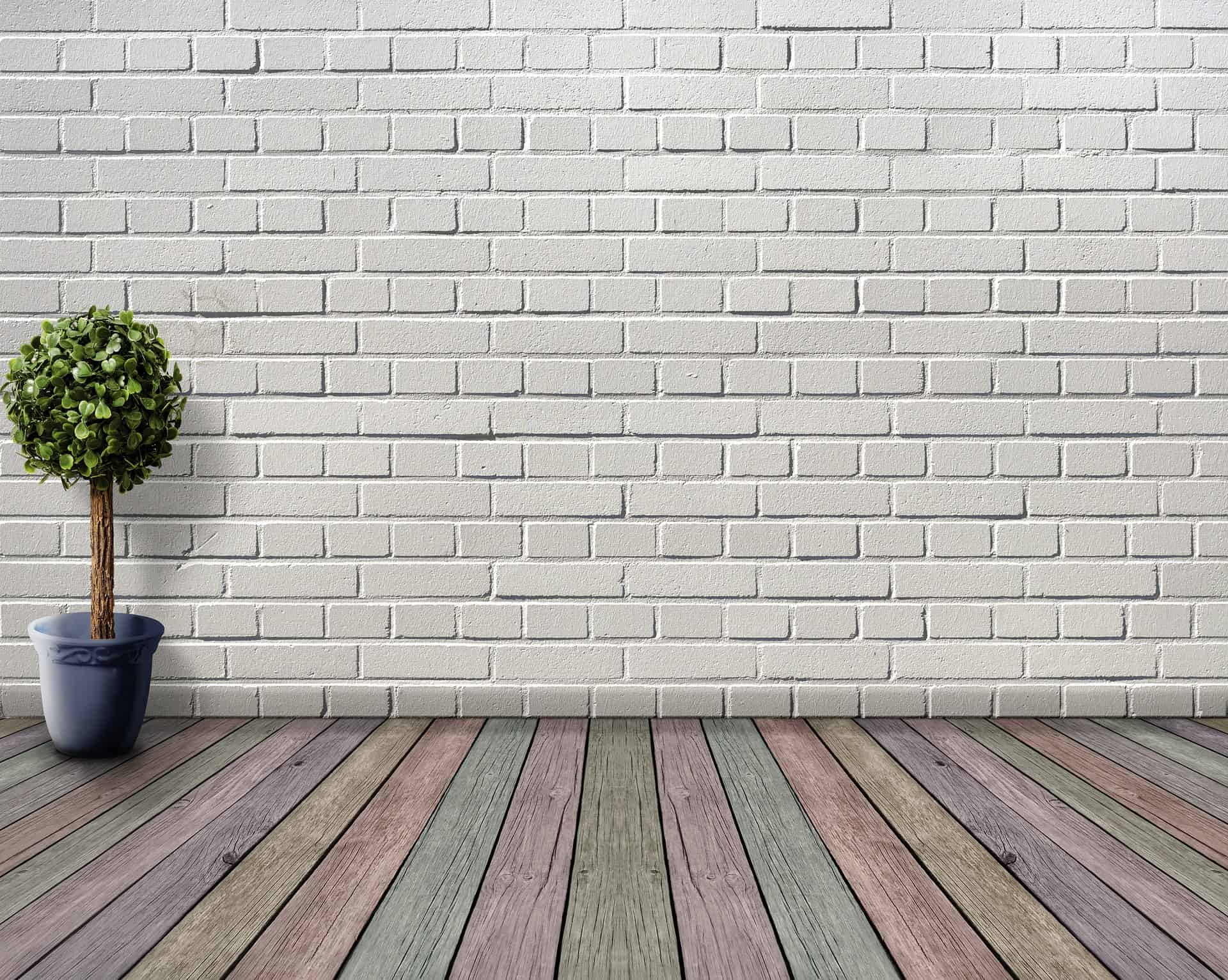 Image by pixabay
This is arguably the most critical piece of the puzzle when planning how to hang party decorations without damaging walls. Determine the surface's material before commencing. Is it concrete or drywall? Painted or unpainted? If it is drywall, are there studs where you want to hang your decorations? If the surface is glass, does your hanging method properly stick to this surface? These are all things to consider before purchasing your items.
Its Weight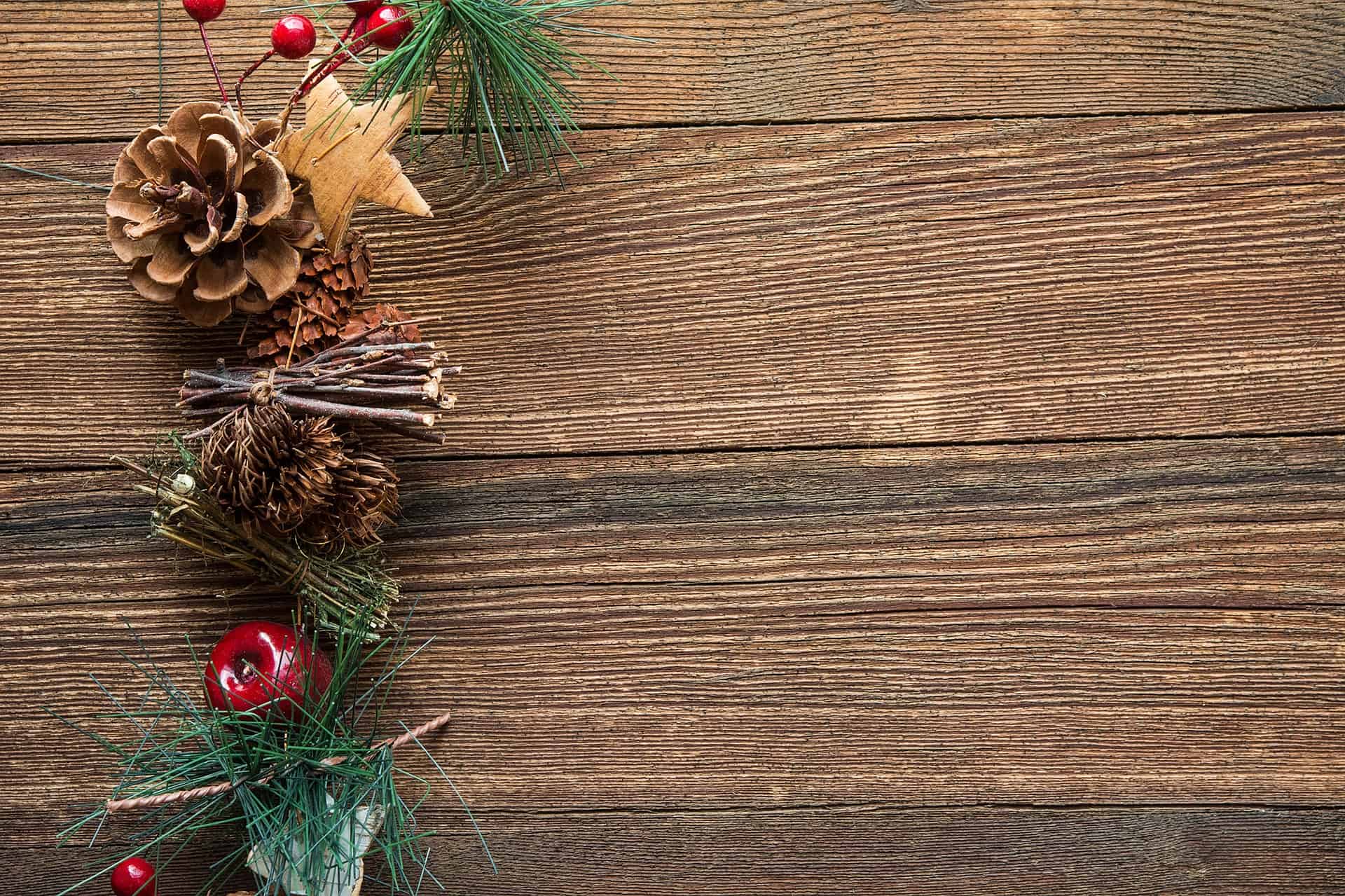 Image by pixabay
Secondly, lift your decorations one by one and note their weight. The heavier the item, the most robust your hanging method must be. For instance, using special tape is sufficient when hanging light decorations such as paper garlands. However, the tape may very well fail should you hang something above and beyond its weight restrictions.
Its Size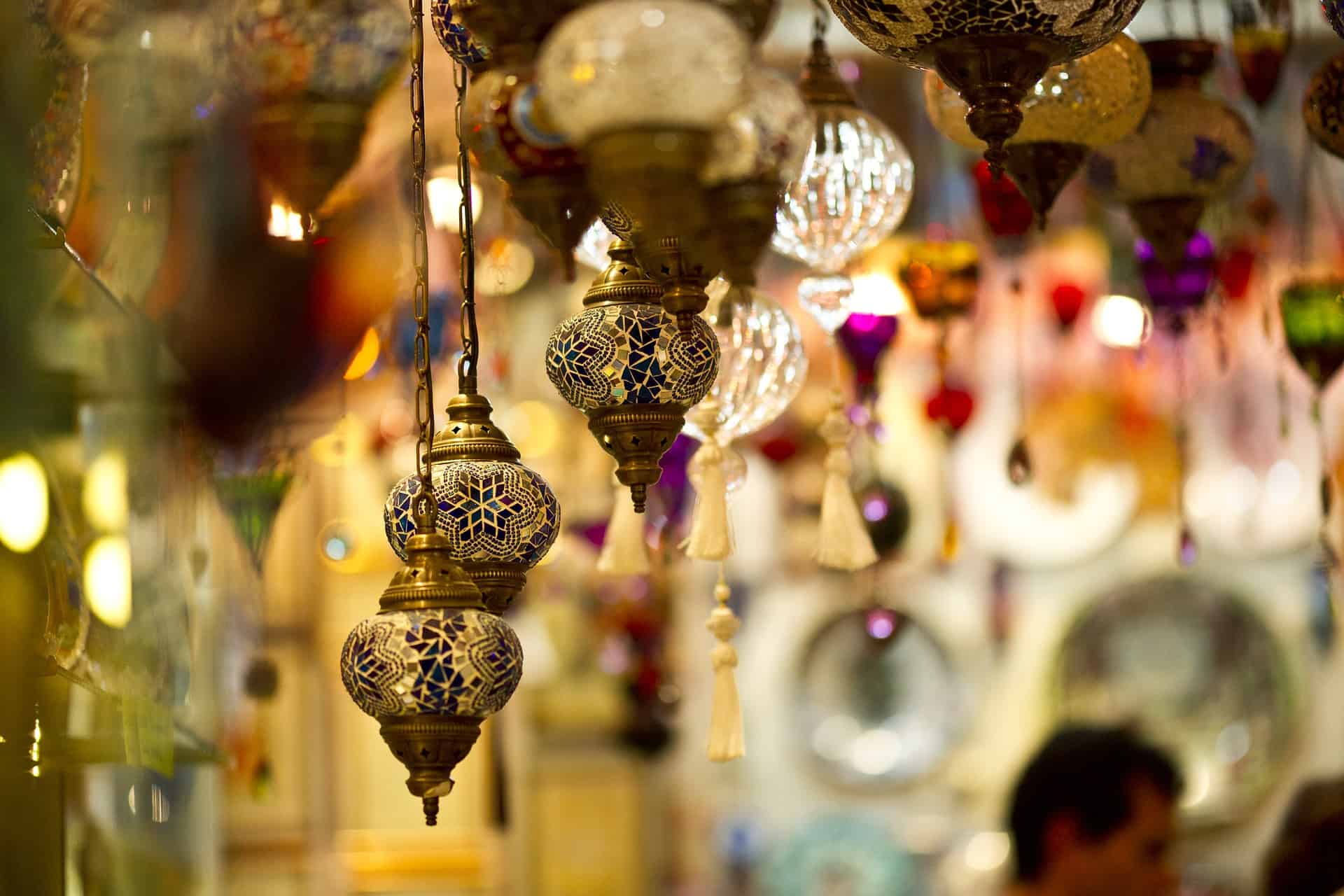 Image by pixabay
There are a ton of decorations varying in size, and it's important to know which ones you want before planning your wall. Balloons, for example, are light but take up a lot of space on a wall. Garlands vary in length, width, and weight. Therefore, you'll need to match these features with the appropriate hanging method. Plus, if your decoration runs from wall-to-wall, you'll need to re-evaluate your tools if they consist of different materials.
How to Hang Party Decorations Without Damaging Walls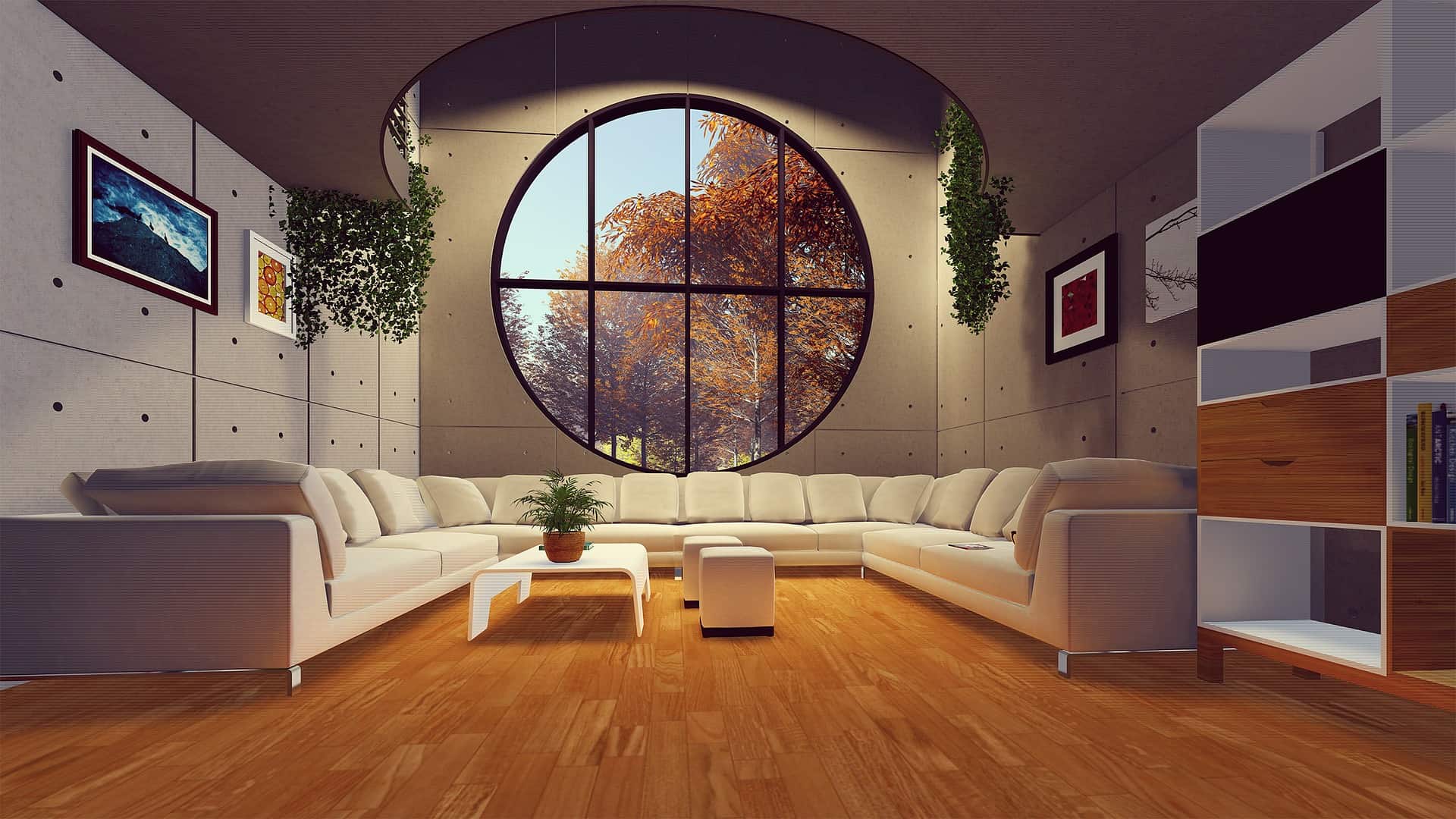 Image by pixa​​bay
Once you have a basic understanding of your walls and decorations' size and weight, it's time to select your method. We've found out how to hang party decorations without damaging walls with these products.
Command Hooks
One of the most popular ways of hanging anything without damaging walls is by using Command Hooks. This brand designs products specifically made to keep your walls scuff-free. They sell a variety of hooks (plastic, metal, etc.) as well as foam and Velcro strips to hang your items quickly. That's all thanks to the adhesive backing which easily comes off surfaces without damaging walls. These hooks are proven to work on wood (painted and varnished), metal, tile, painted drywall, and even glass!
This pack of 10 Command Hooks features a plastic back and a thin wire hook. It holds up to 0.5 pounds, which (for reference) is about half a bag of coffee beans. They're perfect for hanging anything from paper lanterns to string lights. Every package comes with instructions. First, wipe the surface clean and separate a strip from the package. Remove the "wall side" liner and apply to the wall. Press and hold for 30 seconds before using the hook. When it's removal time, first hold the hook in one hand. With the other hand, very slowly pull down the strip on the back. Once it snaps off, and all that's left is a reusable hook in your hand and a perfectly unscathed wall — bravo!
Removable Double-sided Tape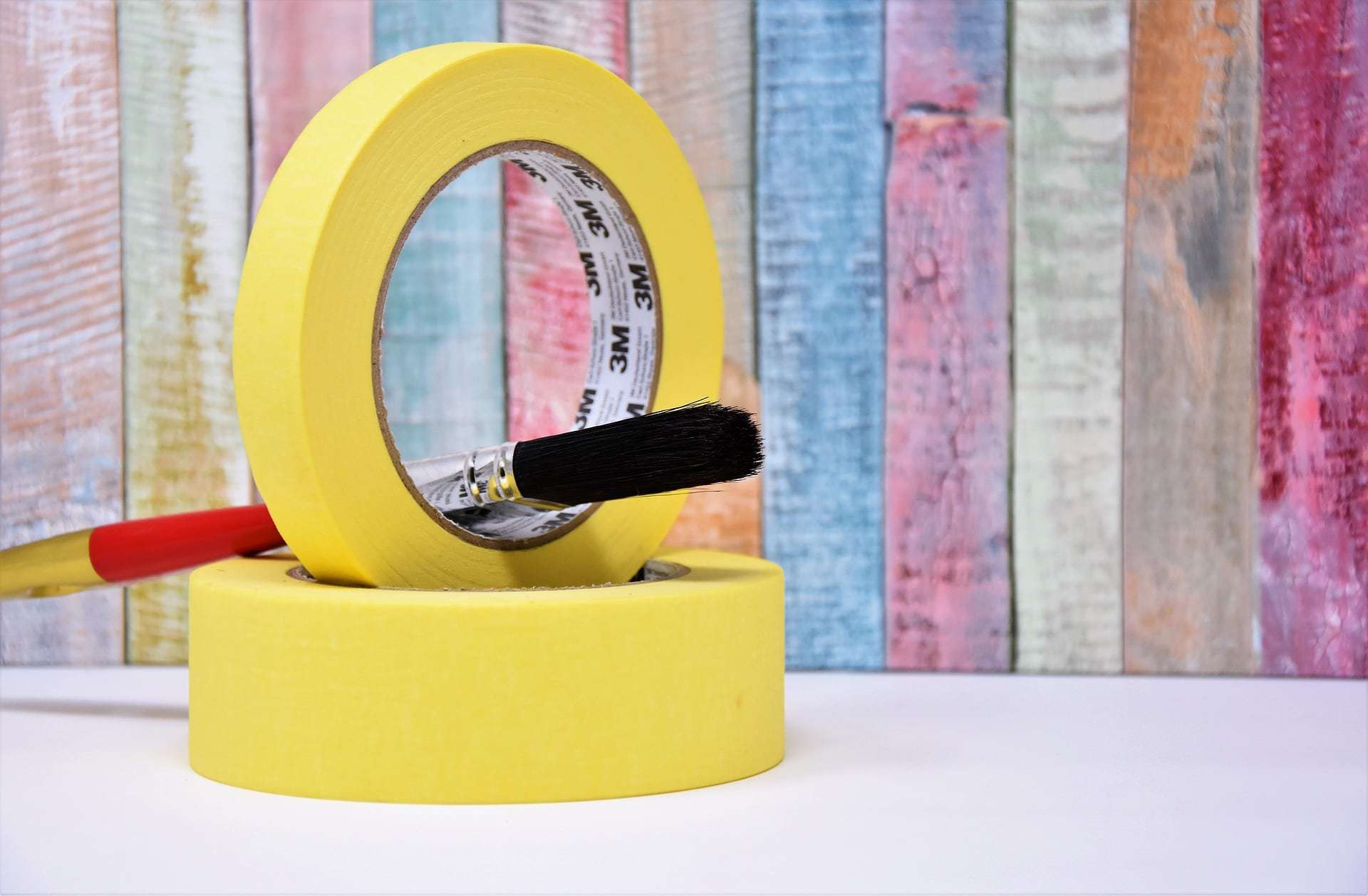 Image by pixabay
If you're thinking about how to hang party decorations without damaging walls, using tape may not be on your radar. That's because most tapes are either too weak (i.e., masking tape) or too strong (duct tape) and consequently rip paint right off the wall. Thankfully, there is a happy middle ground when using tape to hang your décor.
Introducing the XFasten Double Sided Tape which is not only inexpensive, but it is also 100 percent removable! This tape adheres to wood, paper, marble, and even carpet. Unlike other double-sided tapes, this one is skinny and promises no residue upon removal. This tape is the perfect method for paper or cardboard wall decals such as stars, hearts, and banners. While reviews for this product agree that it is high-quality double-sided tape, customers have difficulty cutting it. The tape's sticky properties gunk up their scissors every time they cut. So make sure you're using a good pair of scissors and make every effort to clean them right after use. According to buyers, removal is also straightforward and as promised, does not leave residue or chip off paint.
Press-in Hooks
There are many methods on how to hang party decorations without damaging walls. However, one of the most surprising ways is using something called a monkey or gorilla hook. This thin, wire hook holds a surprising amount of weight for something so small. The smaller monkey hooks hold 35 lbs while the larger gorilla hooks hold up to 50 pounds in drywall! Unfortunately, they only work on drywall because they need to be pushed through the surface of the wall. This will not work on wood, glass, tile, or concrete walls.
Mounting these hooks requires a little bit of practice. First, find the wall you want to hang your decorations on and ensure it is indeed drywall. Then, find the exact location and insert the hook approximately a quarter of an inch higher. Firmly push the hook while turning the hook back and forth to make a tiny pinhole. Then push it through completely until the hook is flush against the wall. According to reviews on Amazon, it holds heavy items perfectly in their place and won't damage the surface. Unfortunately, this solution only works with drywall. Before puncturing the wall, make sure there are no studs above the hole. If there are, the hook may not be able to go all the way into the wall. Secondly, it does leave a mark, but a small pinhole is preferable to chipped paint or larger hook holes.
Gaffer Tape
Besides double-sided tape, there is another kind of tape capable of hanging decorations without damaging your walls. Made of heavy cloth, gaffer tape responds well to pressure. It strongly resembles the texture of bandages, but it also has adhesive properties. Available in an array of different colors, this tape is popular in theatre, photography, and professional television sets. It also answers the question of how to hang party decorations without damaging walls.
According to customers, the tape works great on several materials including cardboard, plastic, metal, and painted drywall. Like the removable double-sided tape, it also does not leave any residue behind once removed. We would not hesitate to use this tape on delicate surfaces including painted walls or fabric materials (i.e., drapery).
Sticky Putty
We've gone through a couple of different hooks and a few different kinds of tapes. If neither of those methods helps your particular situation, perhaps the solution is some sticky putty. Plenty of brick-and-mortar stores sell different kinds of putty to do anything from stick posters to keep small delicates in place. However, most of them are made of sub-par materials and aren't as durable as this Alcolin-branded sticky putty.
Using silly putty is as easy as taking a bit of putty, rolling it into a ball, and sticking it between surfaces such as the back of a painting and a wall. It also works if you have a troublemaker cat who has a knack for hurling pottery off high shelves. But when it comes to party supplies, we recommend using this for lighter items like posters, framed photographs, and signage on walls. This putty works on any surface whether it be painted brick, walls, or tiled surfaces. It also doesn't dry up, which means it will always stay tactile and robust.
Which One Should You Use?
Searching the web on how to hang party decorations without damaging walls yields millions of results. But it all depends on where you're going to hang it (the wall) and the size and weight of the decoration itself. For instance, double-sided tape is terrific because it is inexpensive and thin; however, it isn't the best way to hang framed photographs or balloons. Meanwhile, command hooks are a little bit on the pricey side, but they are reusable and hold no risk of damaging even the most delicate of wall paint. Therefore, make an educated decision on which method is best for you after you've consulted the party room and taken note of all your décor.