*This post may contain affiliate links. As an Amazon Associate we earn from qualifying purchases.
What do soft sand, fruity cocktails, and s'mores under the stars have in common? They're all wonderful elements of an awesome beach theme party.
The great thing about the beach theme is that you don't need an exotic location to enjoy it. You can have one at the local beach, on a warm spring day, or you can even have a beach theme party indoors! All you need is a simple menu, some festive decorations, a slew of great games, and a fabulous playlist.
If you're looking to make your theme more than just a casual day at the beach, then follow these tips for the ultimate sandy shindig.
Beach Theme Party Set Up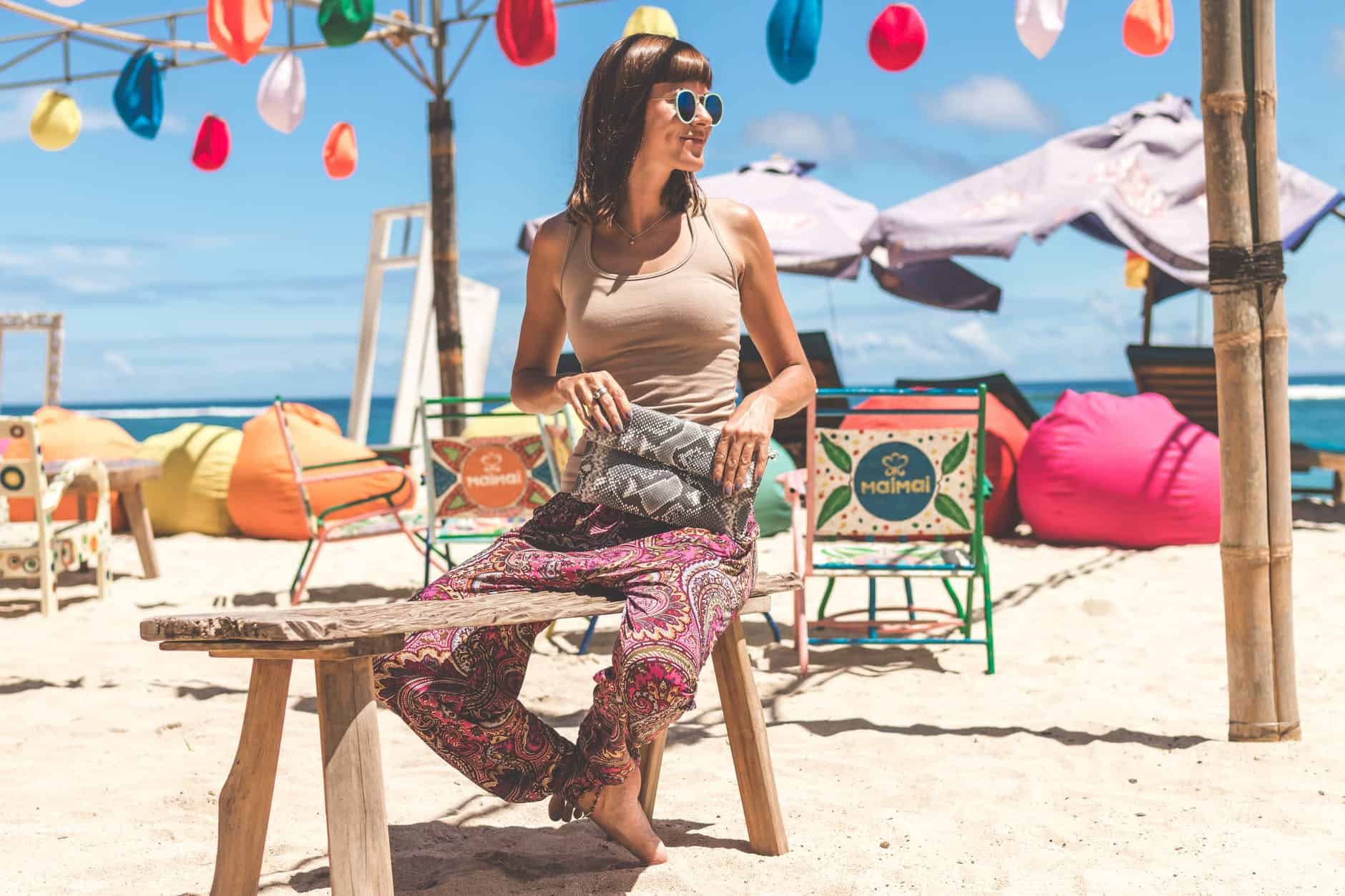 image source: pexels.com
Although throwing a party at the beach may seem like an easy theme to pull off, your party is what you make it. It is fine if you and a bunch of friends just want to hang out at the beach. But if you're going to make it a true beach theme party, then you will want to do some planning. Said plans include setting up the location and creating your meals and games as well as taking an inventory of the required equipment.
All about the location
Planning the location for your beach theme party involves more than just finding a sandy spot and laying down a blanket. There are several considerations to keep in mind.
First, you'll want to find a location that's easily accessible. Your guests probably won't want to climb over rocks or take a boat to get to the party. You want your guests to have an easy route coming and leaving your beach theme party, especially if there will be drinking involved. While you don't want it to be so secluded that no one can find the event, you also don't want to pick a beach that's packed with people. Find a happy medium. Look for a place that is accessible but provides enough space to give your guests some breathing room.
If you're planning to have an extravagant beach theme party that takes up a lot of space, then remember that permits may be necessary. That's why it's important to finalize a location weeks ahead of the bash so you can have all of your ducks in a row.
Make the invitations
Once you choose your destination, is it time to invite the guests. Since your theme is unique, you can add some creativity to your invitations. You can either buy pre-made invites or make your own.
When designing the cards, add a certain amount of flair that reminds the guests about the novelty of the event. Tell them how exclusive it is, and that it's the hottest ticket in town. Decorate your invitations with exotic pictures of palm trees, boats, sandcastles, beach balls, sunglasses, dolphins, and colorful fish.
Make your guests comfortable
Now you have your venue, and the invitations have been sent out. The next step is planning how you want to set up your beach theme party. You already have the sand and the water, but what amenities are you going to add to the mix?
The first thing you will want to do is buy or rent a handful of umbrellas. Keep in mind that just because you're advertising fun in the sun, that doesn't mean that your guests won't want some shade from time to time. Umbrellas can be helpful and decorative. Spice up the event by renting colorful umbrellas that match your color scheme. You may even want to spring for a large outdoor canopy to provide a larger area of shade.
Now that you have something for your guests to sit under, what do you have for them to sit on? Easy, blankets! Sand can get hot, and sitting on it for long periods can be uncomfortable. Give your guests a warm, dry place to relax with colorful towels. Make sure there's enough for everyone.
For larger parties, buying many towels may not be practical or budget-friendly. In these situations, consider purchasing a few stylish king size bed sheets and laying them out. Your guests will thank you.
Be safe
When planning your beach theme party, it's not only about making everyone comfortable, but also keeping them safe. Though the beach is relatively harmless, there are risks, and you will want to be ahead of the curve.
Even if you have a good number of umbrellas, spending hours in the sun can lead to dehydration or skin damage, especially when consuming alcohol. The key is being proactive. Come equipped with sunscreen and make sure that everyone uses it. Also, have plenty of fresh water on hand in case anyone starts feeling queasy. It's always a good idea to rotate water in between beers or sodas.
Depending on where you live, you might also have some unwanted pests join the party when the sun goes down. When mosquitos and flies come out, your guests may hightail it out of there for fear of getting bitten. Have bug spray and bug zappers on hand so you can keep the beach theme party going all night long.
Planning the Menu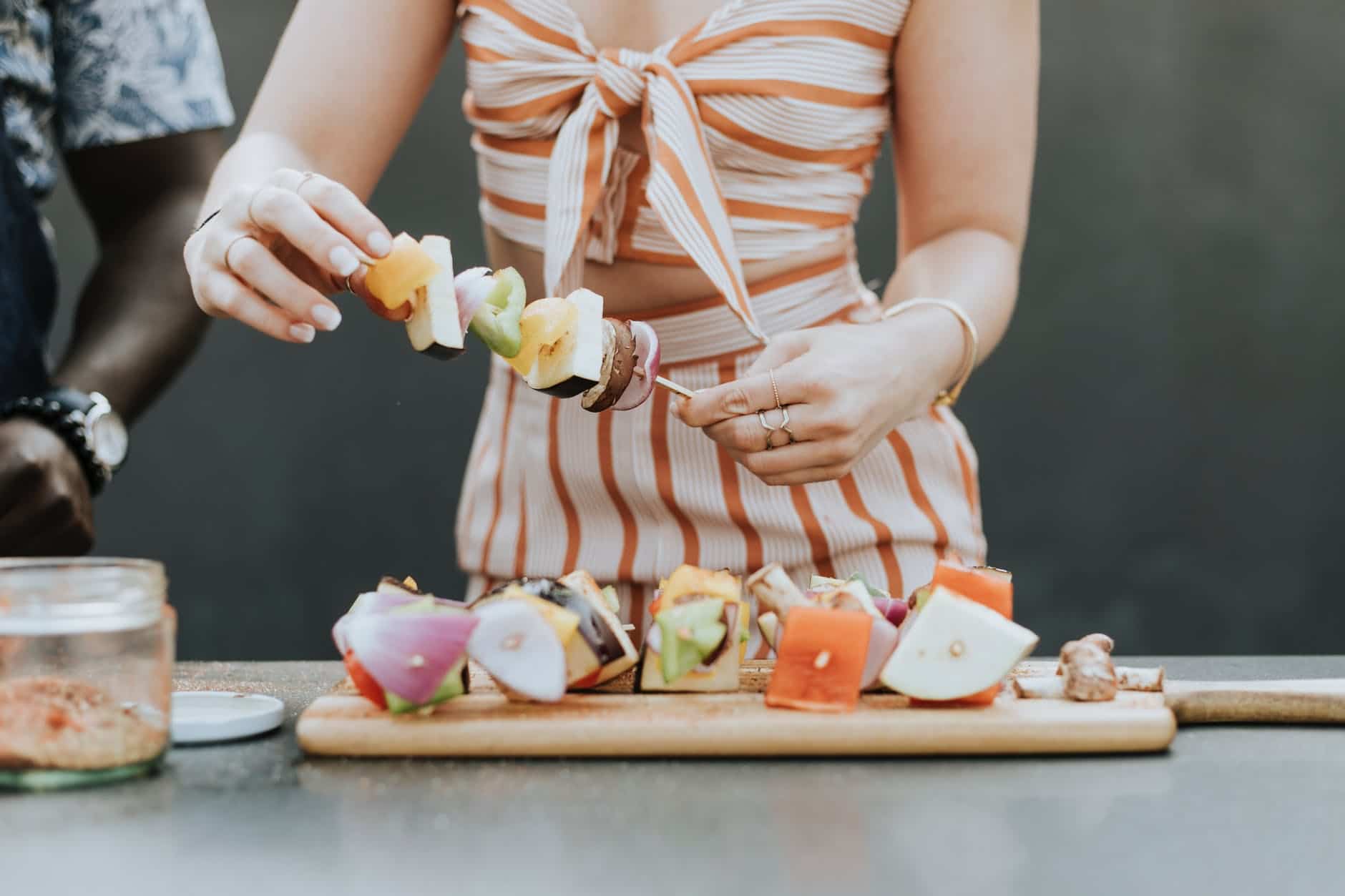 image source: pexels.com
Now that you have everything you need to make your guests comfortable, it is time to think about what you will serve at your beach theme party.
Keep it simple
Since your event is outside on the beach, you'll probably want to avoid extravagant menus filled with complicated dishes. Ideally, you want simple food that requires little to no preparation.
If your beach permits it, consider grilling. Hamburgers, hot dogs, or BBQ fajitas make great dishes that are easy to make and are eatable while standing, walking, and mingling. You can also whip up some grilled seafood. Add a little pop by sprinkling on some spices and ground chili peppers. If you want to satisfy all of your guests, you can cut costs with a "you bring it, we grill it" type potluck.
Another option is to skip the main dish and stick with a selection of appetizers and finger foods. Veggies with dip, bruschetta, and small sandwiches will make for quick bites that guests can eat at their leisure. On the hottest days, you can never go wrong with mango or juicy watermelon. Both fruits will keep your guests full and hydrated.
Don't forget dessert
As your beach theme party continues, you will want to whip out some desserts. During the day, have ice cream bars on the ready. If you are feeling really ambitious, consider setting up an ice cream sundae bar where everyone can make their own refreshing creations.
Once night comes around and the bonfire is in full swing, bring out the chocolate bars, graham crackers, and marshmallows and cook s'mores over the open flame. No matter what age your guests may be, s'mores are a dessert that never gets old.
Creative cocktails
If this is an adult beach theme party, then you can add some fresh flavor and a little excitement to the festivities with some creative and refreshing cocktails. But before you start dishing out the alcoholic drinks, ensure that your beach allows such beverages.
If you're in the clear, then play bartender by serving colorful drinks like a fresh and fruity sangria or your choice of margaritas. You can even combine your favorite beverages into a new, refreshing alcoholic punch.
Sometimes, simplicity is best. After all, on the hottest beach days, a cold beer can be just what the doctor ordered. So have some of those on hand.
You'll want to remember that not everyone will be interested in an alcoholic drink. Keep everyone included and refreshed with non-alcoholic mocktails, such as a mockmosa or a cola cherry cocktail.
Bring all the necessary eating supplies
While finger foods are perfectly fine for a beach theme party, it doesn't hurt to stock up on disposable plates, napkins, and plasticware. Bring these items for messier dishes and to comply with some beaches that don't allow glassware. There are many options to choose from, so pick a set that matches the colors of your party theme.
Kick Your Beach Theme Party into Full Gear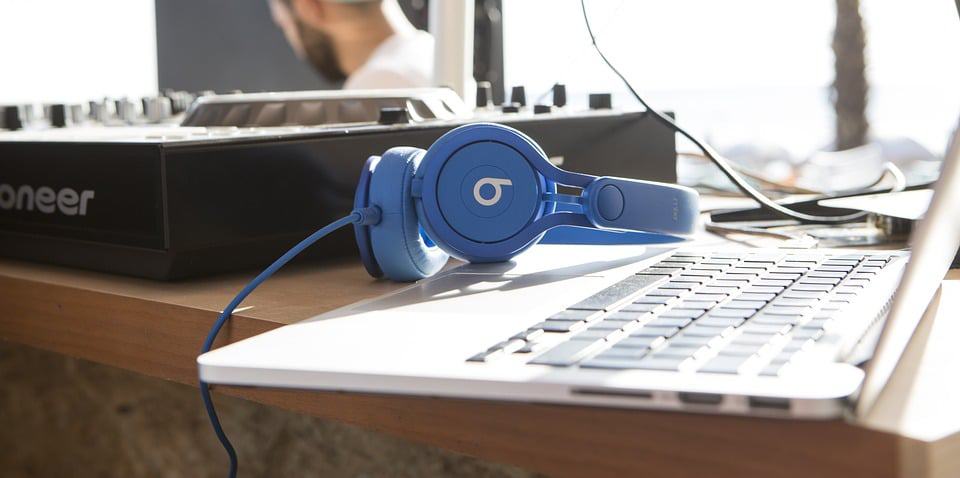 image source: pixabay.com
While many guests will come for the food, most will stay for the fun. It's a great idea to plan activities and entertainment, so your guests aren't left standing around.
Make the perfect playlist
If you have a fun beach theme party, and there is no music, was there ever a party to begin with? Let's face it. Music can make or break any event, so set up a playlist that will keep them dancing.
First, you'll want to set up your equipment. Keep in mind that you're not having a rock concert, so you don't need your entire sound system. Instead, get a small portable speaker set and a few spare batteries. What you are aiming for is a source of cheery background noise.
When choosing the songs, try a mix of the new stuff along with the classics. Choose upbeat songs that will entice people to dance. You should aim for songs and genres that you know your guests will easily recognize and enjoy. It never hurts to pick some summer jams that have stood the test of time. A few crowd pleasers to start with include "Surfin' Safari" or "Wipeout" by The Beach Boys, and "Summer Girls" by LFO, to name a few.
Most importantly, remember that you want your guests to have a good time, so if they make a request, don't get too uptight and give your friends get a chance to play DJ.
Games
Break up the fun in the sun at your beach theme party with some games. You have a lot of fun options from which to choose, from relaxing blanket games to sporty competitions.
-For the adults
If you're looking to add some competition into your beach party, then consider some of the beach party standbys like volleyball tournaments, tug of war, beach blanket bingo, and engaging rounds of horseshoes or bean bag toss.
When the beach allows it, adults can play drinking games like beer pong or flippy cup. When everyone is loosened up, turn up the music and have a limbo competition. If you're looking for less competition, then throw around the football or a Frisbee.
-For the kids
If there are kids in attendance, or the beach theme party is for a child's birthday party, then games are a necessity. Some beach theme party games for kids include mini-golf, beach bowling, or a water bucket relay.
If you want to keep the kids engaged for longer, then consider games that keep them thinking. Hide some beach-related items around the area and have a beach treasure hunt. You could even organize a friendly sand castle building competition. Finally, test their imagination with Picasso in the Sand. In this game, someone uses a stick to draw a picture or a word in the sand while the others try to guess what they're drawing.
Have a careful bonfire
With the approval of the beach officials, cap off your beach theme party with a fun and flashy bonfire.
When it comes to fires, safety is always the top priority. If you are making your own bonfire pit, dig a hole for the wood that is at least two feet deep. Find some sizeable rocks and place them around the pit. Be sure to find plenty of dry wood and small twigs for an easier burn.
The bonfire is the perfect time to cook those s'mores or put your feet up to enjoy the scene. If you have youngsters in attendance, consider telling ghost stories. If it's just the adults, go around the fire telling your funniest stories. Have a buddy who plays guitar? Have them bring it out and play Name That Tune.
Once the beach theme party comes to an end, be sure to douse the fire properly. Bury the ashes in the sand, so you don't leave a mess behind.
Have a Plan B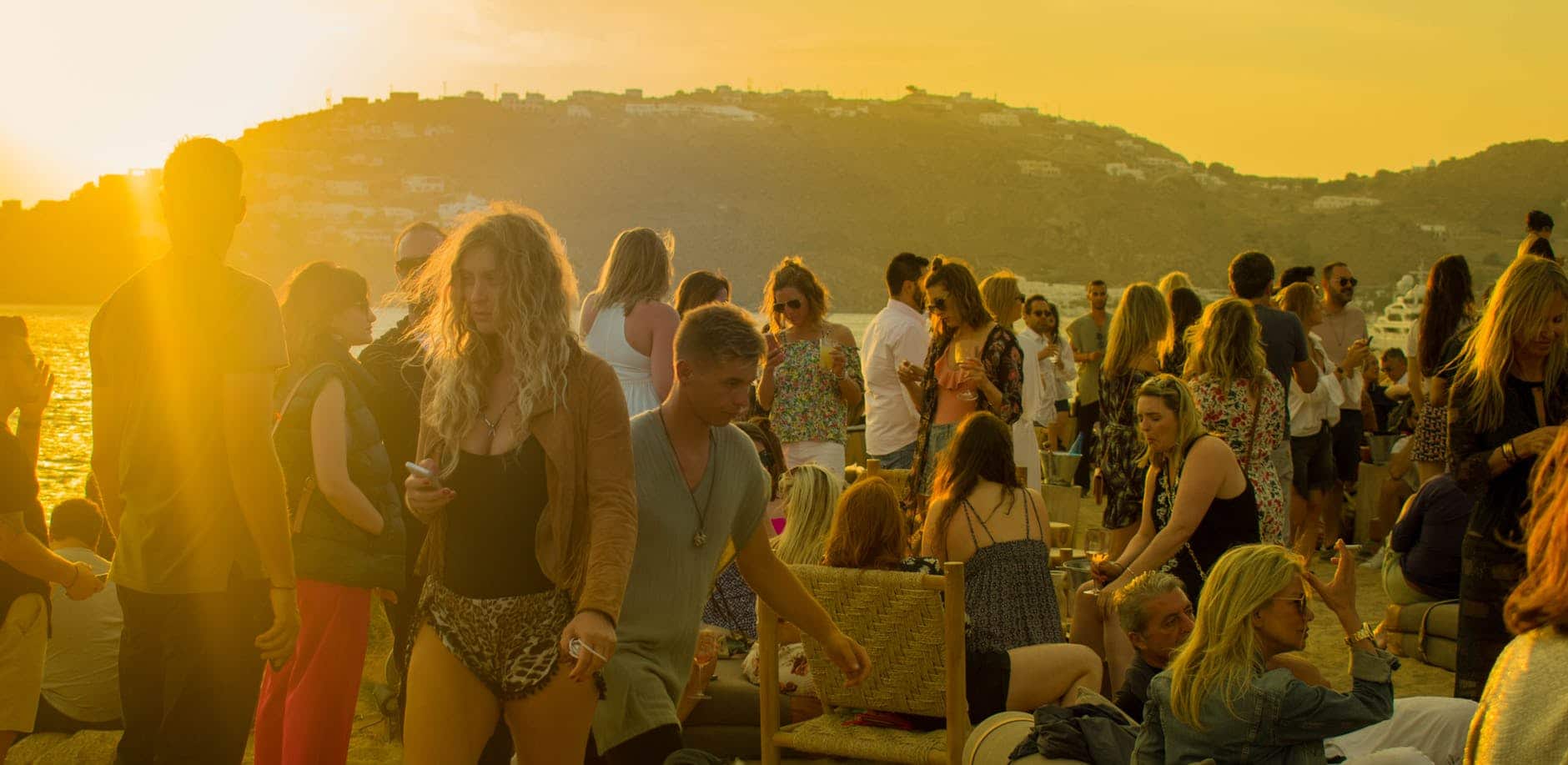 image source: pexels.com
With proper planning, your beach theme party will usually go off without a hitch. However, life is not perfect. You never know when Mother Nature will have ideas of her own and drop unexpected rain on your event date. Hence the importance of having a plan B if the beach plans go south.
The plan might include scoping out nearby bars or restaurants that will provide enough space for you and your guests. You might also find a beach that has a covered sitting area that your party can escape to if a sudden storm rears its ugly head.
Indoor Beach Theme Party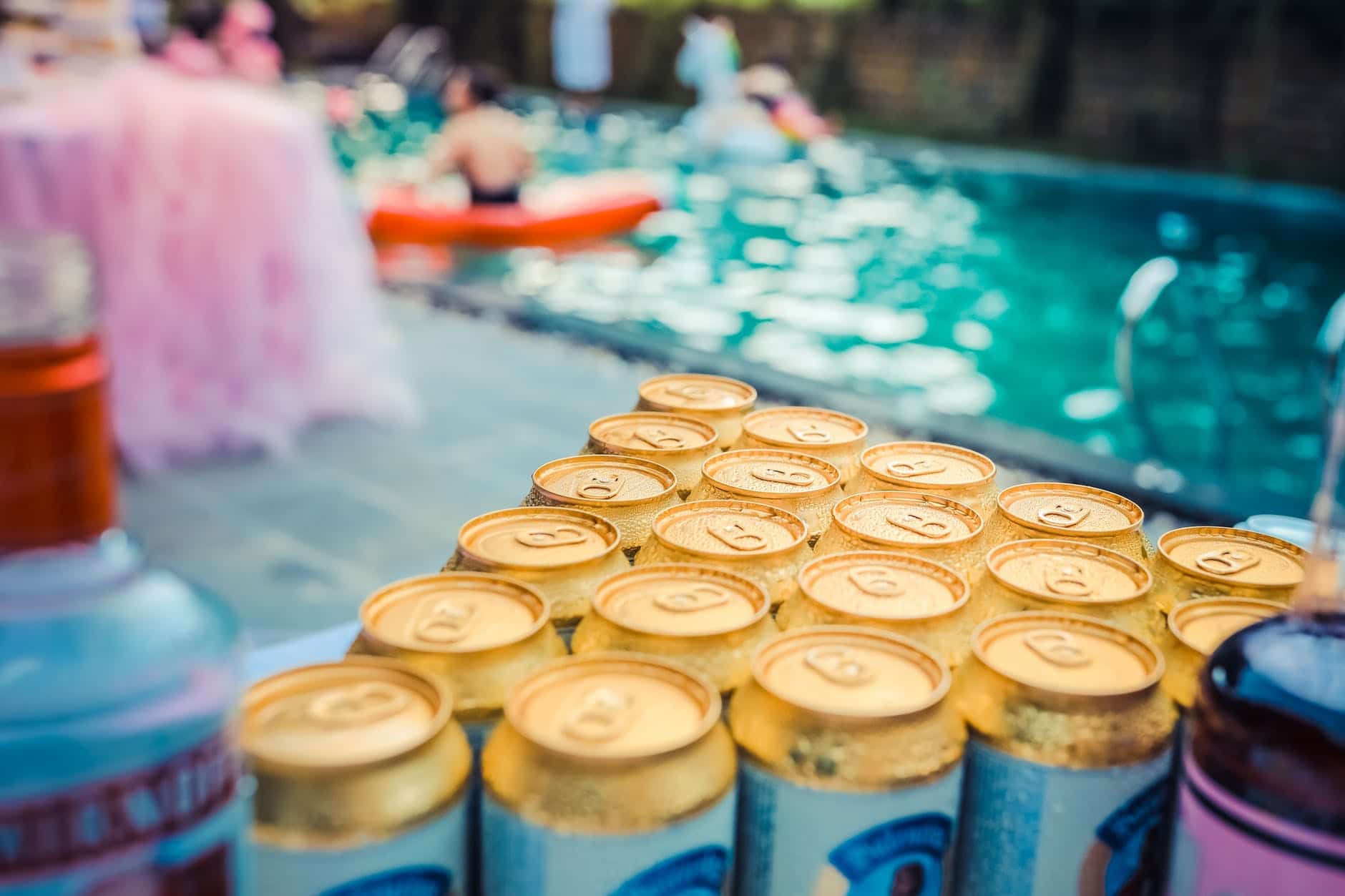 image source: pexels.com
The best thing about a beach theme party is that you don't have to be at the actual beach to make it happen. Indoor beach parties have become the "in thing" as of late. The great thing about having this type of beach theme party inside is that you can apply most of the aspects of the outdoor party, you are just bringing it inside.
An indoor beach theme party should still include a simple menu with finger foods and plenty of appetizers and refreshing beverages. When you're inside, you'll still want that music, but now you can use a beefed-up sound system. Use that same mix of new and old musical selections.
Decorations
Although you won't actually be at the beach, there are plenty of decorations that can give the same impression. If you want to go all out, you can lay down plastic and pour a thin layer of play sand in the area of the party. Then you can throw in some inflatable beach balls, colorful fish displays, and place some inflatable palm trees around the room.
Since you have that play sand, you can have that sandcastle contest, or if room permits, you can play volleyball with those inflatable beach balls.
Loot bags for the kids
If this is a kids beach theme party, then send the children home with some fun beach loot bags. Mix them up to fit the beach theme by turning the bag into a little sand bucket. Throw in some fun sunglasses, a pair of flip-flops, temporary tattoos, or a small water bottle. These little parting gifts will have the kids smiling from ear to ear.
A Great Beach Theme Party Will Make Perfect Memories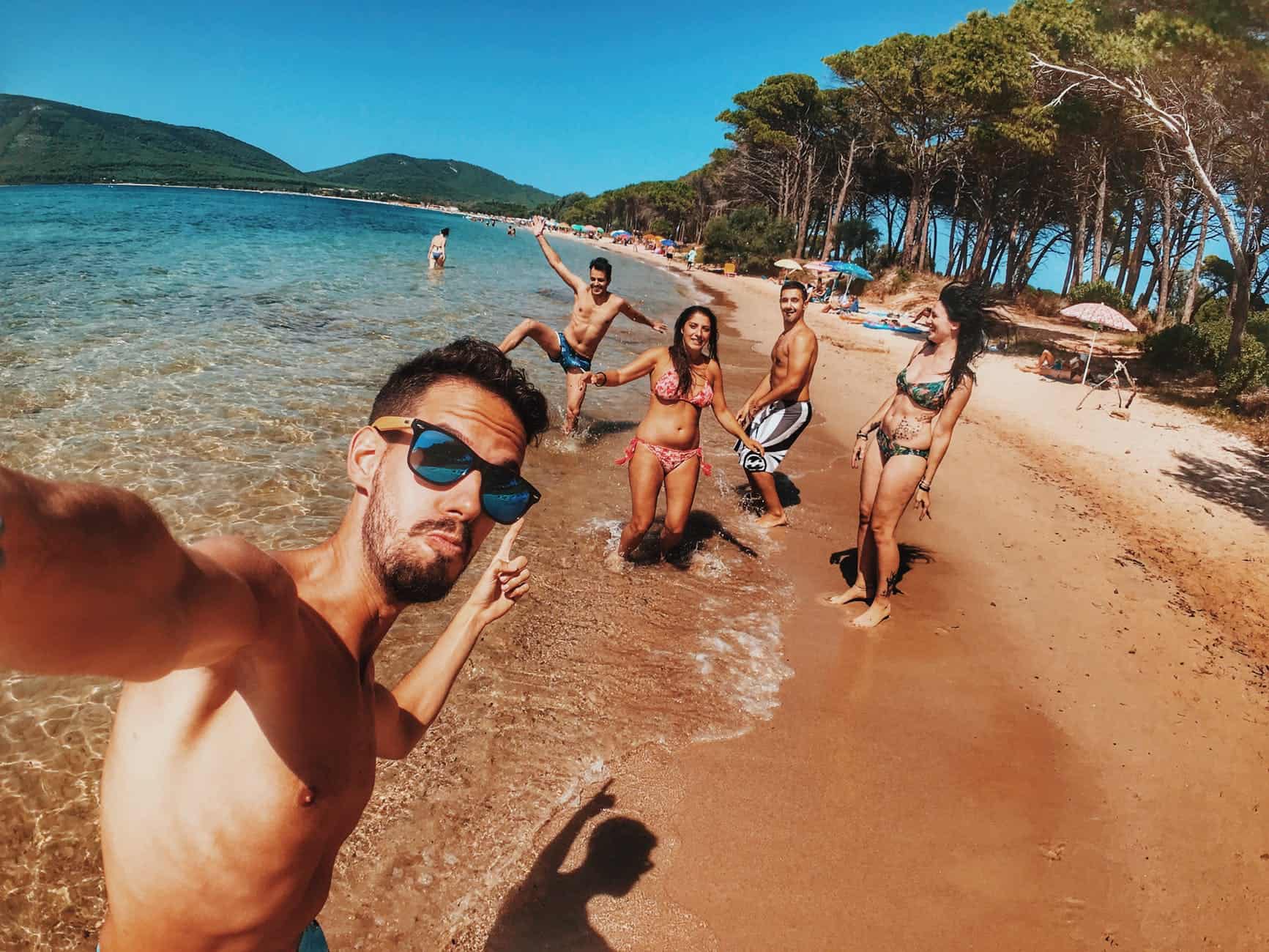 image source: pexels.com
These fun ideas will go a long way to having your shindig be the best beach theme party of the year. What is so great about these suggestions is that, when appropriately planned, you can have a beach party at any time of the year, and what could be better than that?
If you're looking for a cool theme that combines fun in the sun with summertime memories, then this is the theme for you. Has anyone out there had their own beach theme party? If so, what did you do differently? Share your party success stories in the comments.