*This post may contain affiliate links. As an Amazon Associate we earn from qualifying purchases.
The sights and sounds of spring surround you. The flowers are blooming, and the birds are chirping. Make your next celebration a lot less work and a lot more fun with some spring party themes to help you turn a ho-hum gathering into a party your guests will remember.
You can finally rejoice because spring party season is here. Gather your friends and family together and celebrate the end of another dreary winter season. While spring weather might not always cooperate with your party plans, giving yourself some flexibility is a lot easier when you already have a theme for decorations, activities, and your menu.
Why Spring Is Perfect For Your Party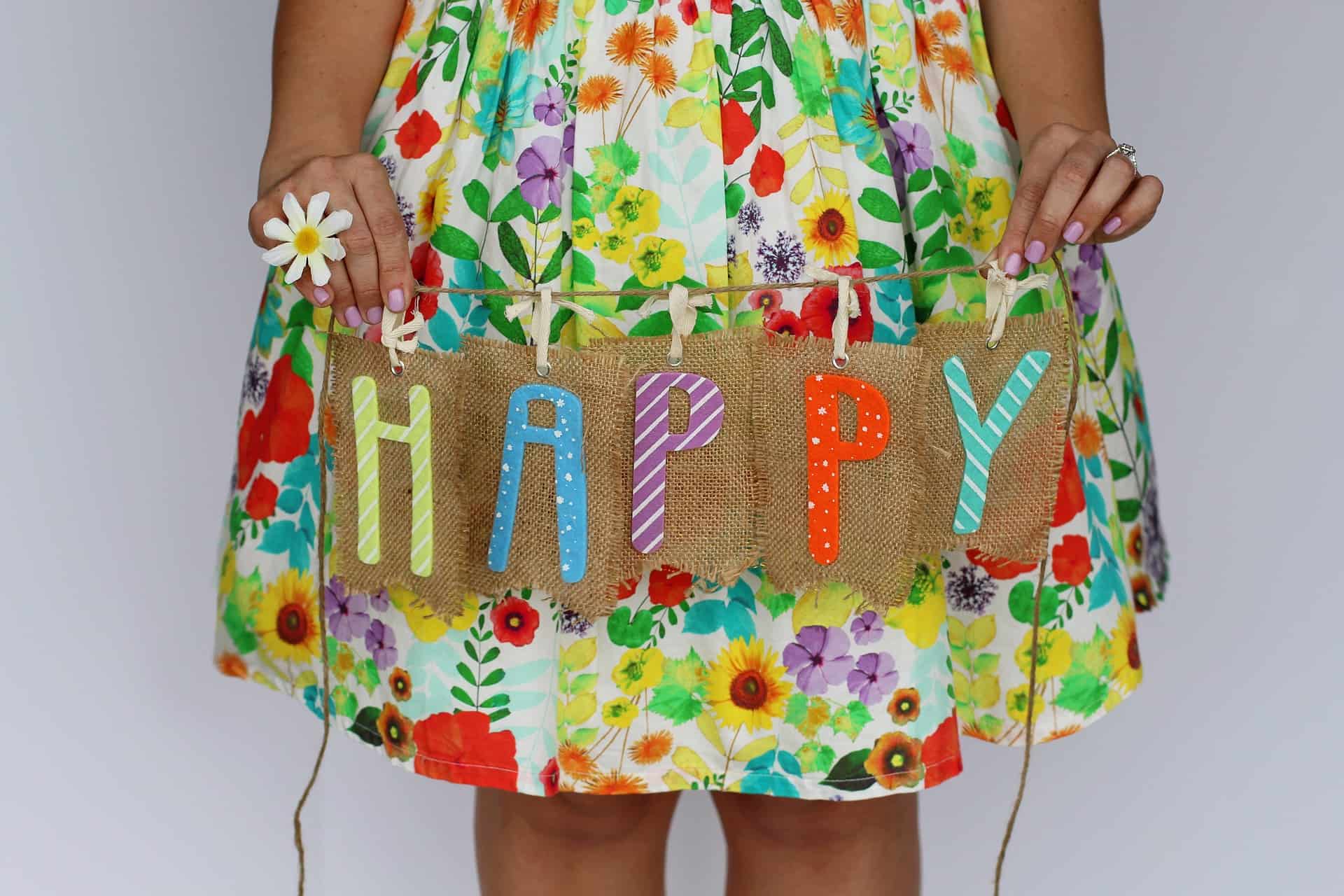 Image by Terri Cnudde from Pixabay
There are so many reasons why you may want to bust out the blooms to celebrate with a spring party. If you or someone close to you has a birthday in the springtime, throwing a bash is the best way to show you care. Commemorating an anniversary, such as a wedding, moving-in date, or graduation is also worthy enough of a gathering surrounded by friends and family. But if you don't have a particular date to celebrate in the springtime, throwing a social function after a long winter is perfectly acceptable as well.
If you've decided to throw a spring soiree, make it one that your guests will always remember. Thinking back on all the parties you've attended, which ones stick out the most? Do you recall your cousin Ginny's boring birthday get-together? You know, the one with the mismatched, deflated balloons and carrot birthday cake? Of course, you don't — because there was nothing memorable about it!
The best party themes force hosts to become creative beasts fixated on creating the best, most beautiful party of the year. When hosts hone in on one of the spring party themes, they can work with everything from the decor to a theme-inspired menu. Intricate details and color-matching play a significant role in wowing your guests. And that's something only achieved with a strong central theme.
Indoors VS Outdoors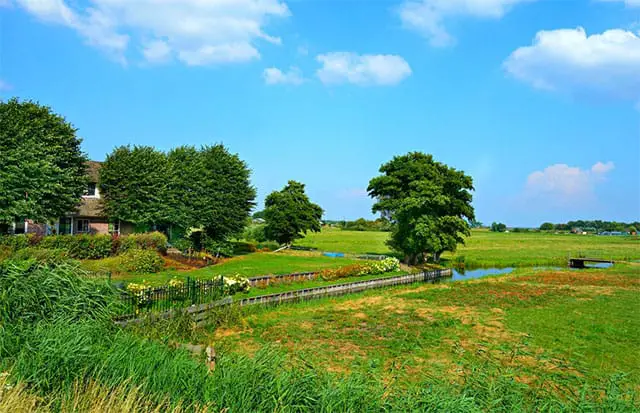 Image by Mabel Amber, still incognito… from Pixabay  
Before choosing a theme, there's one element you need to consider: Should your party be indoors or outdoors? That all depends significantly on your area's temperature and weather. If you live in an area of the country with mild seasonal changes, your spring party could very well be outdoors. First, planning an outdoor party allows hosts to use larger decorations or props. Second, thanks to the fresh air and abundant space, an outdoor affair always feels a little bit more relaxed than your typical indoor party.
But if spring rolls around and there's still snow outside (or you suspect the skies won't cooperate), plan your festivities under the protection of your roof. You may also decide on an indoor party if you don't have a suitable outdoor space like a large backyard. While an outdoor party is preferable for welcoming spring, an indoor celebration feels cozy and exclusive. Bring Mother Nature indoors by introducing plenty of greenery in the form of fresh flowers, potted trees, and your favorite faux shrubs.
Spring Party Themes To Think About
We've searched long and hard to present the best themes to make your party a huge success. Chuck your old banners and streamers, because these themes are fresh, fun, and fabulous. Breathe life into your festivities with any of these gorgeous spring party themes.
Tropical Theme
Fresh fruit, plenty of faux foliage, and bright colors all have a tropical feel. Whether you're planning an indoor or outdoor bash, consider making some simple monstera leaf decorations. They look beautiful adorning the walls and intertwined as part of balloon arches. Tropical spring party themes need plenty of bright pinks, greens, and yellows. These bright colors make your guests feel like they're somewhere hot, humid, and full of life. Outdoor parties should employ the use of cute umbrellas and outdoor lights to keep the party going well into the night.
Keep your menu items simple yet vibrant. Treat your guests to food choices they can easily pick up and eat while mingling, like tropical mango spring rolls, coconut shrimp, or sliders. For dessert, prepare some beautiful fruit kabobs or pick up some passion fruit tarts or Key lime pie. Set up a mixing station to make your favorite tropics-inspired drinks such as Mai Tais, margaritas, and the classic piña colada. Top them with little umbrellas and golden stra​​ws and voila: a tropical party everyone can get behind.
[amazon box="B07CMW2BQ6,B01A0FVZTY" grid="2″]
Garden tea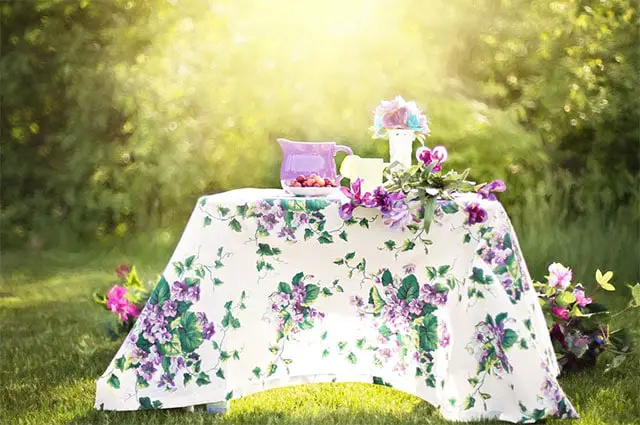 Image by Jill Wellington from Pixabay 
Even if you've never had a tea party while growing up, it's never too late to gather your best friends for an afternoon of tea. This spring party theme works best outdoors when the sun is shining, and a gentle breeze rustles your frilly skirts and fashionable hats. Invite your guests with elegant or ornate invitations. Ask the guests on your list to dress in their most favorite lacy, ruffled garb and prepare for an afternoon of finger sandwiches and relaxation.
Set the scene with a few wrought iron table sets in either forest green or white for guests. Make sandwiches such as egg salad, cucumber, salmon, or tuna a few hours before the party and cut them into small portions. Grace each table with a selection of scones and finger sandwiches displayed on three-tiered servers. Set up a separate sweets table with plenty of baked goods including macaroons, cupcakes, and tarts. Hosts should also invest in a quality tea set with enough cups and saucers for all their guests. Remember to cater to the guests who dislike tea and also provide a fresh pot of coffee. If you'd like to serve your invitees with something fresh, consider making a few pitchers of white sangria or tall glasses of mint juleps. Or provide an ice bucket and tall glasses for an iced version of your tea and coffee selections.
[amazon box="B01F2930EQ,B019J8I0FK" grid="2″]
Farmhouse Chic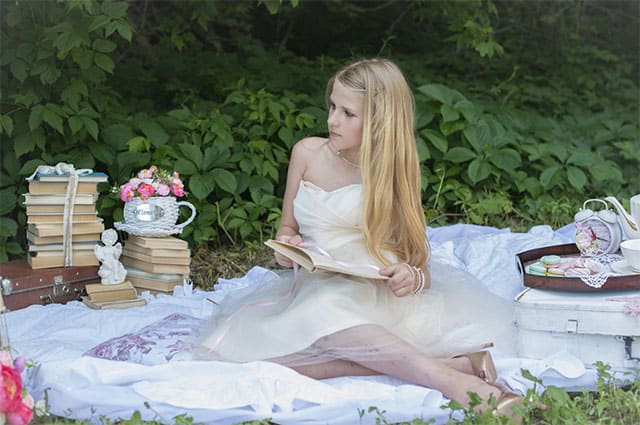 Image by Виктория Аникина from Pixabay 
Nothing says spring like the golden sun rising over a field in the countryside. For those who'd prefer spring party themes staged in the heart of the country, consider bringing the country to you. This theme is all about pretty flowers, rustic decorations, and plenty of patterns. The best piece of advice when it comes to this theme is the setting. If you or someone close to you has a barn, spend some time there a few weeks before the celebration. Dust up the interior, patch up anything broken or dangerous, and outfit the barn with a few charming touches. Use multiple strings of lights over the dance floor to add a soft glow to the evening. Forgo tablecloths and instead, let your antique, rugged wood add some texture to your table settings. Embrace the mason jar hype and use them for anything and everything from vases to cocktail glasses and everything in between.
Spend some time thinking about the menu before the big day. When your guests arrive, rather than have them wonder what their meal will be, display it for all to see. Use an old chalkboard or a few wooden planks to let your loved ones know what's on the menu. Country classics like Cobb salad, homemade biscuits, and roasted chicken are excellent choices. Keep the drink menu on-theme with a few cocktails with Southern roots such as Cajun lemonade, Gentleman Johnson, and Southern Cucumber.
Flora And Fauna Party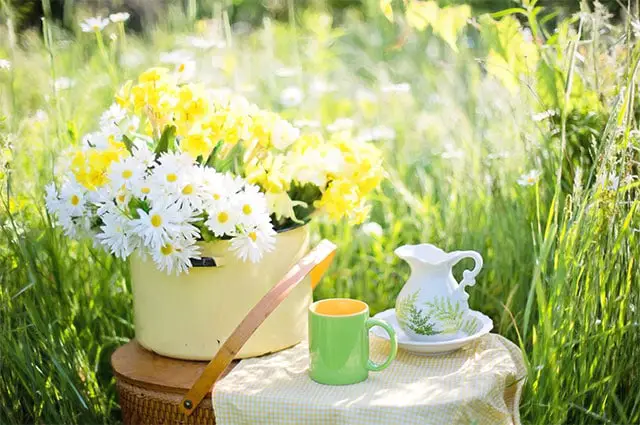 Image by Jill Wellington from Pixabay 
Spring is all about flowers, flowers, and even more flowers. Unlike other spring party themes, the flora and fauna one is nearly all activity-based. This theme is a get-together centered around having a fun, relaxing time with your best girlfriends. Invite your mom, stepmom, exuberant neighbor, and your best friends for a few hours to get lost in fresh blooms.
The host will have to be prepared with a larger budget, as flowers are not cheap. Thankfully, because spring is in full bloom, purchasing flowers now could be a little bit less expensive than the rest of the year. With that in mind, head over to your local flower shop and explain your party idea to the owner. They're your best asset to choose flowers that are resilient and easily manipulated. Remember to include plenty of greenery as well to give your arrangements additional color and depth.
If you can, arrange an outdoor celebration to take advantage of the spring weather. Warn your guests to dress comfortably because things may get a little dirty. Set out a refreshment section with some water, lemonade, and iced tea. Your working station should include plastic chairs, tables, shears, ribbon, vases, glue guns, and any other materials you may need for your creations. Create beautiful flower arrangements, flower crowns, or even a flower wreath to hang on your door. With a little imagination plus some hard work, the possibilities are endless.
Love, laughter, and lemonade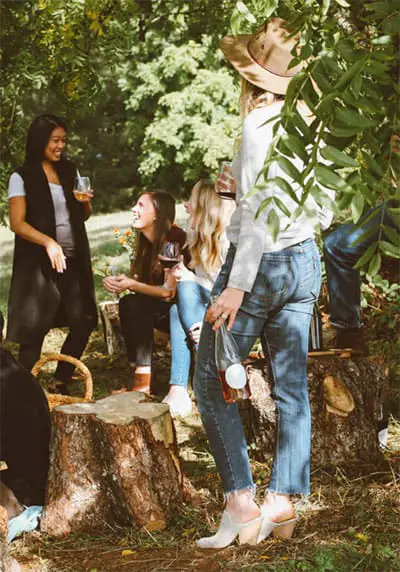 Image source: Unsplash
It comes as no surprise that lemonade always makes a splash at every spring party. If you're organizing a family get-together, consider making this one a little bit different by introducing Love, Laughter, and Lemonade as your theme. As the title suggests, this theme encapsulates all that is wonderful and fun about Mother Nature's most colorful season. Plan on using plenty of yellows and pinks on everything from decorations to drinks.
For centerpieces, turn some of your mother-in-law's pickling mason jars into vessels for your flowers. Drop some lemon slices into the water, wrap twine around the top, and find the biggest carnations to grace your table. If you're planning an indoor soiree, line your sweets table with some faux grass to set the mood. If you'd like to show off your crafting skills, try your hand at making a paper willow tree. Place it on your wall near a corner, spread out a checkered blanket, and let little minds get lost in fairytale books. While the little ones read, adults mingle and munch on delicate pastries and a cutting board filled with fragrant cheese, fruits, chocolate, nuts, and crackers. Keep your desserts on-theme with some frozen lemonade bars, pie, and sweet cupcakes.
Keep the drink menu family-friendly with several variations of lemonade including regular lemonade, pink lemonade, or even some green limeade. Flash back to earlier times with a beautiful punch bowl set to serve your guests.
[amazon box="B07D2BZM1M,B000XK4BNE" grid="2″]
Celebrating Mother Earth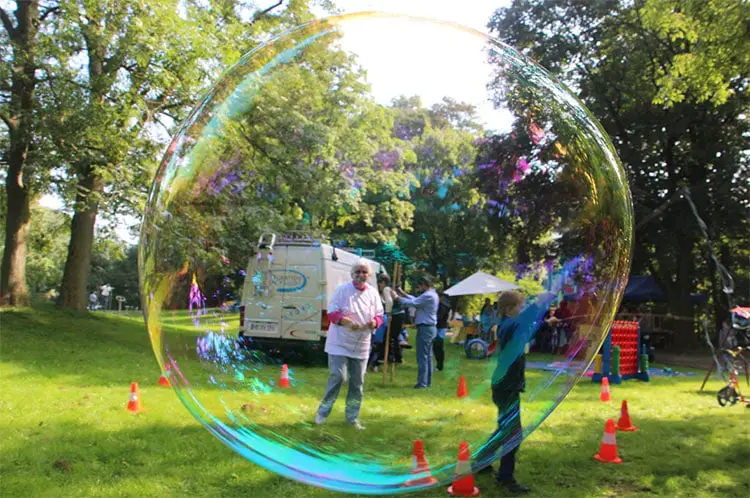 Image by Tabeajaichhalt from Pixabay 
If you're planning your spring bash near April, you may want to choose a party theme that revolves around celebrating Earth Day. Mother Earth-inspired spring party themes mean being eco-friendly with your decor and tableware choices. Avoid plastic cutlery, plates, cups, and single-use plastic. Instead, chose sustainably made versions of disposable tableware. They're not just part of the theme; they actually look amazingly high-end.
Ideally, this theme would work best outdoors when everyone can enjoy the sunshine. Invite your family and their little ones for an afternoon of socializing and crafting fun. Use blue and green as your primary colors for your decorations to keep everything on-theme. Re-label bottles of Gatorade or make a few jugs of blue raspberry Kool-Aid for the younger kids while they craft away. Plan your crafts ahead of time to give yourself time to gather materials, and don't be afraid of asking your guests to bring items to reuse and recycle for the craft projects. You can create anything from toilet paper roll bird feeders to Planet Earth collages using markers, scrap paper, and glue.
Feed your guests with a variety of Earth-inspired appetizers and desserts. Make a few batches of Earth Day cookies or puffed rice Earth balls using blue and green food coloring. Making Earth Day inspired appetizers is a little harder, but worth it. You could make a beautiful cheese board with your favorite munchies or several plates of raw veggies with dip. Alternatively, you could make (or buy) fruit flowers made of anything from pineapples to kiwis.
[amazon box="B06W5573DK,B00GNHIBZU" grid="2″]
Which Of The Spring Party Themes Should You Choose?
Choosing between spring party themes is all about selecting the theme most appropriate for the celebration. If you're planning a "just because" get-together with your friends, creating a tea-inspired celebration is fun and delicious. But if you're planning a birthday or engagement party, something more elegant and elaborate, such as a farmhouse-inspired party, is more appropriate.
Whichever of these spring party themes you choose, we're sure you'll bring your own entertaining flare. Remember to have fun, though. A great party needs a relaxed host who lets herself spend time interacting with her guests. While having the perfect finish on your sweets table is great, a host that takes the time to make each guest feel special is the real secret to a fantastic spring party.
Featured Image via Unsplash