*This post may contain affiliate links. As an Amazon Associate we earn from qualifying purchases.
Finding the best 2-year-old's birthday party themes can make the difference between a day of magic and unbridled joy or witnessing a less than stellar response or even a temper tantrum. The world of imagination and the world of reality are intertwined on most days for a 2-year-old, anyway. They see ordinary and expected everyday experiences as amazing. Wouldn't we all like to feel that way again?
Fortunately, we can live vicariously through the eyes of our kids. So making sure their birthday celebration hits all the high-marks means you get to share in the joy. The best part: It doesn't have to cost a lot. Kids can use their active imaginations to elevate the ordinary to the extraordinary. At their young age, they don't need to have a lot of organized activities either. They just need the basics like a fun party theme. In exchange for your minimal efforts, you get to remember what it was like to believe in magic and the world of imagination with no limits. Their smiles and laughter are the best rewards for a well-planned birthday party.
Deciding on Theme
We'll take a look at 2-year-old's birthday party themes to help you plan for a magical and memorable experience. But how do you start? Start with thinking about your child's favorite things. What are their favorite colors? Do they love animals? Do they enjoy a particular character from a nursery rhyme? Many kids love stuff like colors, bugs, toys, dinosaurs, bubbles, flowers, ice cream, fairies, and even playing in the mud. Any of those things can be a perfect starting point for 2-year old's birthday party themes. Remember to keep it simple and expect that kids will have bursts of activity. Then, as much fun as they had, they might need to head home for nap time.
Shopping for 2-Year-Old's Birthday Party Themes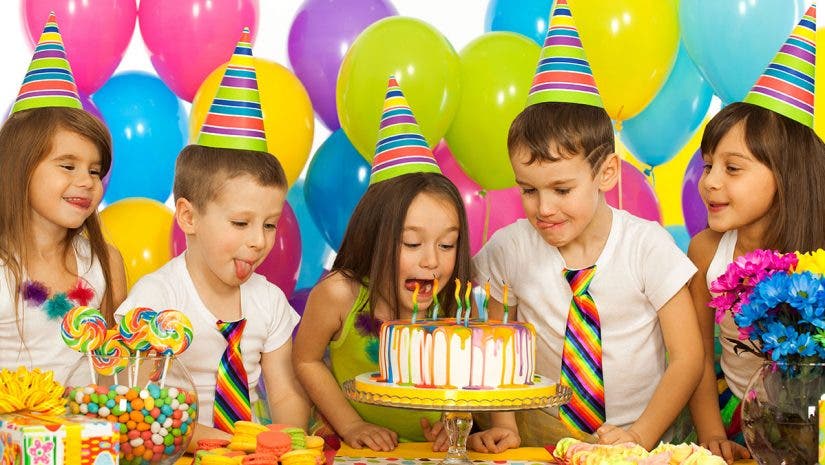 We will look at some of the easy ways to order supplies for 2-year-old's birthday party themes. Once you come up with the overall theme, then it's easy to find the accessories you need. You'll want to provide inexpensive tableware and table covers. It's easy to find these with just the right colors and details from sources like Oriental Trading, Amazon, or Party City. Or head to your local party supply store and support a local business.
The same sources provide decorations, centerpieces, party favors, and invitations with matching themes. If this seems a little too "store-bought," then there is, of course, unlimited room for getting creative and making things yourself. A quick search of Pinterest can give you a thousand ideas for do-it-yourself creative and easy handmade ideas. Stick plastic googly eyes on party favor cups, create a rustic barnyard theme with a petting zoo, put together circles for a Minnie Mouse theme. Handmade items, whether it be Halloween costumes or party themes, are often the best and most memorable, after all. If there isn't as much time as you'd like to get it all done, the following supplies will certainly help you with any of the 2-year-old's birthday party themes that tickle your fancy.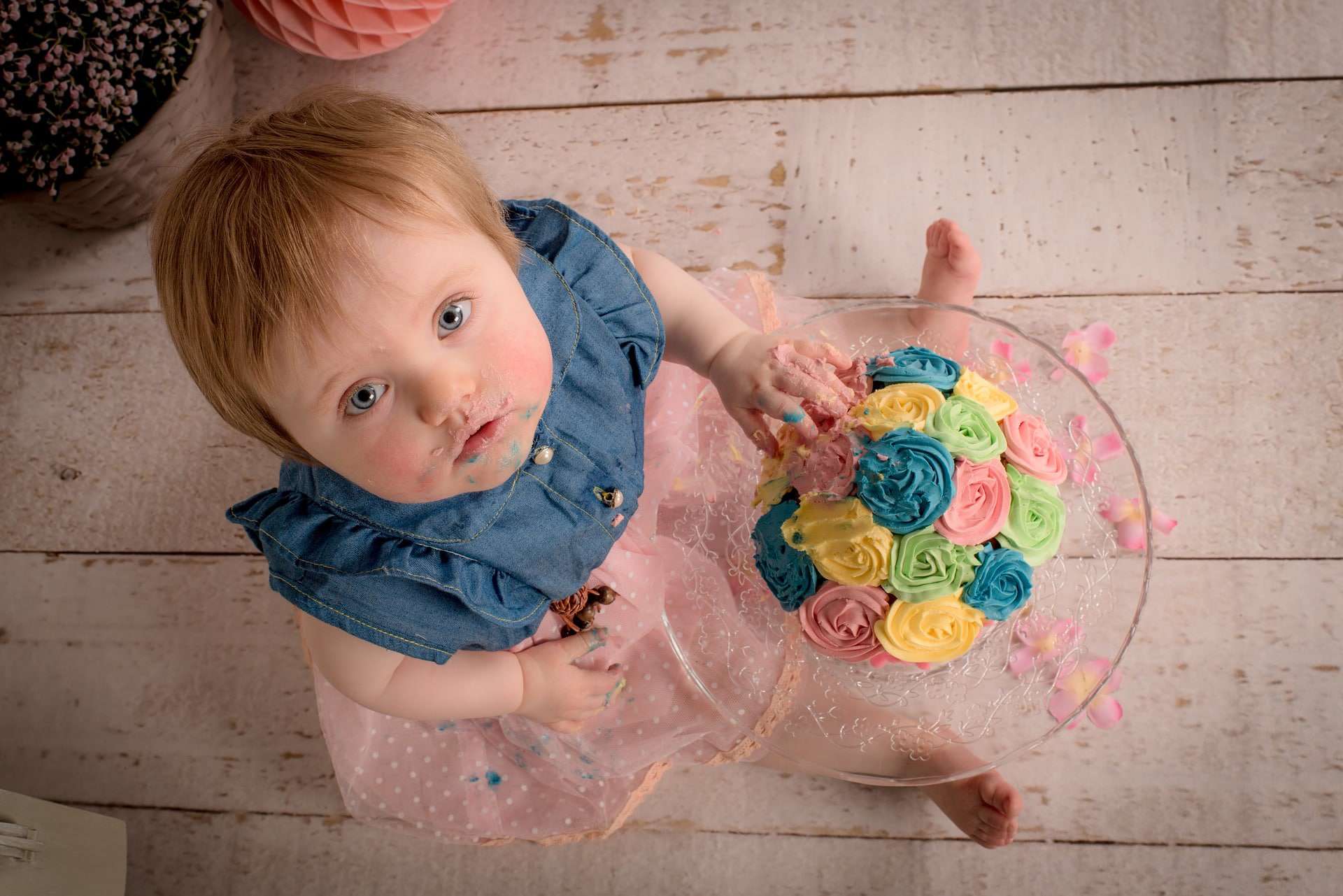 How We Choose Our Themes
We looked for themes that tend to be versatile for boys and girls. We didn't focus on movies or well-known cartoon characters, although you will find countless products if your child loves one of those. Bright colors are essential, and the designs had to be instantly appealing and eye-catching. Most of the 2-year old's birthday party themes we found were relatively inexpensive. You can invest as much or as little as you like and still have a successful birthday party with happy toddlers.
The Birthday Party Themes
Below are our selection of 2-year-old's birthday party themes. We looked through hundreds of options, but these shared the common trait of high customer satisfaction ratings along with a fun, eye-catching design.
Selfie Celebration Party Kit
If you're having a big party for a 2-year-old girl, then this theme from Party City is a colorful, fun choice. Although geared for the "girl squad," the fun cartoon animals based on emojis and funny stickers from social media will appeal to boys and girls. The social media theme and humor might go a little over the heads of toddlers, but they'll still love all the bright colors and characters.
The kit comes with a place setting for 16 kids with all the plates, napkins, and cups. Of course, you also get the table covers, plastic cutlery, centerpiece, and banner. With so many colors and characters, it would be relatively easy to incorporate other decorations and ideas, from emojis to unicorns, to kitties, ice cream, and donuts. This theme is easy to build on, so you get just the right "birthday vibes."
[amazon box="B00SRES6ZC,B079C43R49″ grid="2″]
Ice Cream Party Supplies
Speaking of building on a theme, this set of ice cream themed banner, balloons, and hanging paper honeycombs would compliment many 2-year-old's birthday party themes. We like the fun, simple, and colorful shapes and believe most kids will as well. You'll need to fill the balloons with helium if you want them to float. Otherwise, hanging is self-explanatory.
[amazon box="B07FCCP8JM"]
Walking Dog Balloons
When looking at 2-year-old's birthday party themes, this one is sure to be a hit. Here is an easy way to create a safe "petting zoo" without involving actual animals. These balloons are designed to be "walked" by the kids and are so cute that they will draw lots of attention. This collection comes with six different breeds of dogs, and each one is cuter than the next. The catch is that you must get them inflated with helium or hydrogen locally, but then they'll bobble along on the ground and kids can play with them with adult supervision. The potential drawback is kids may like them so much they will fight for them, so be sure to get enough to keep all the guests happy. It might be hard to separate kids from these balloons once they see them.
[amazon box="B07BJXZKGP"]
Walking Animal Balloons
These balloons feature farm animals as well as dogs and cats with 10 different designs in total. They are sizable, with the largest one reaching 25 inches across. They come with ribbons for walking, and you'll need to get them inflated. Customers rave about them, with comments like, "These were the highlight of my son's birthday party! All the kids loved them!"
[amazon box="B07BK3SHKY"]
Mermaid Party Supplies
If your child loves mermaids or the ocean, then this set of decorations, party hats, and balloons offers excellent value for the price. We love the complimentary color combination of bright purple, pink, aqua, and turquoise. The kit comes with a banner, 30 balloons, 12 mermaid cupcake toppers, 9 pom-pom flowers, and 3 tissue paper fans. The drawback is that it only comes with three mermaid party hats, so if you want more, you'll have to order another set or get similar party hats separately. There is some assembly required with fluffing out the pom-poms and stringing letters on the string for the banner.
[amazon box="B07DVCSD1T,B01CCK5QP4," grid="2″]
Crayons For Toddlers
A great idea for 2-year-old's birthday party themes is to lay out a big spread of white paper and let the kids color together. Of course, you want that activity to be safe, and these crayons designed for the youngest kids help keep worries at bay. They are designed to be comfortable to hold, are non-toxic, and hard to break. Plus, they stack if kids want to play with them rather than color. The crayons are washable with 12 bright colors. Parents can be sure their kids will be safe while coloring at the party.
[amazon box="B07BWF6MCF"]
Rainbow Party Supplies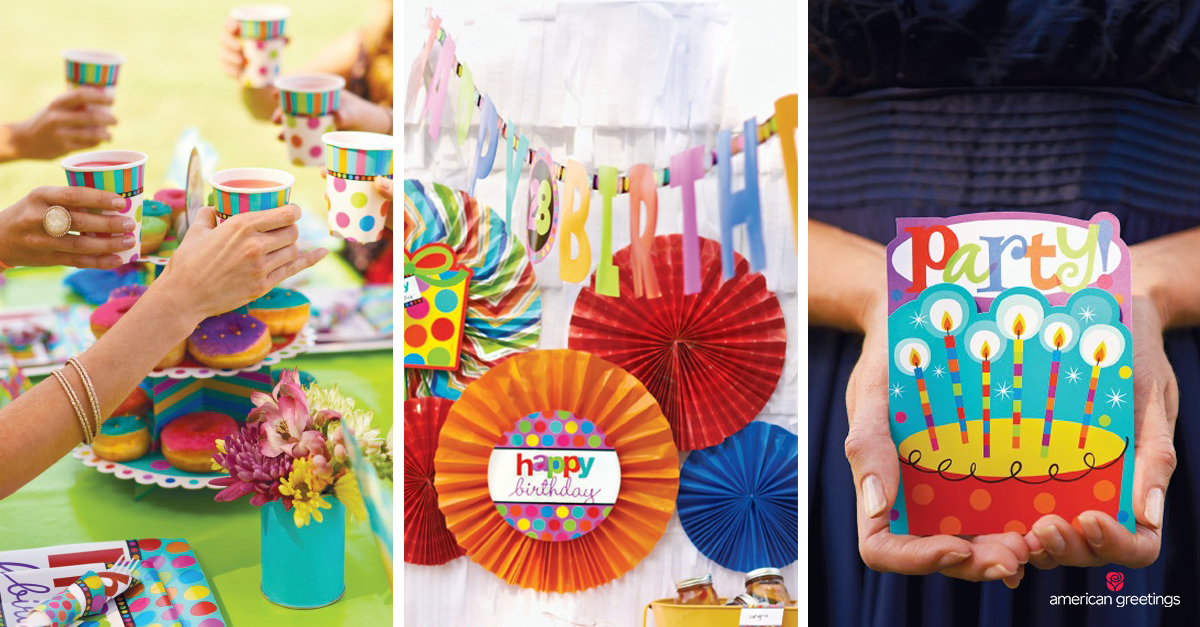 For 2-year-old's birthday party themes, simple is often best. You don't have to incorporate characters or cartoons. Kids will enjoy the sensory experience of bright colors just as much. This collection of rainbow party supplies makes it easy to order everything you need to get started, plus Oriental Trading has a never-ending selection of party favors and decorations that will work with the rainbow theme. They even have perfect rainbow-shaped party favor boxes. The drawback is you will need to select items individually, and there are so many you will want to include. However, the price is exceptionally reasonable for individual items.
[amazon box="B01JTPJUXO"]
Dino Dig Party Supplies
If your kids love dinosaurs, then you'll find everything you need for a dinosaur birthday here. We love the simple shapes and bright colors in orange, yellow, blue, green, and brown. There are coordinating games of "pin the head on the dinosaur," a centerpiece featuring a cut-out T-rex, and dinosaur-shaped confetti to sprinkle on tabletops. The Dino Dig favor boxes are a perfect way for kids to take home their party favors. Once again, the drawback is that you have to select items individually, and there are so many choices.
[amazon box="B07GR2MR6K"]
Plush Dinosaur Tails
Of all the 2-year-old's birthday party themes, dinosaurs have to top the list. These affordable dinosaur tails will be a big hit at the party. They allow kids to have fun without elaborate costumes and feature bright colors. Just attach them with the velcro around the waist and watch them go. You can buy accessories like dinosaur gloves, or coordinate with green, purple, green, or yellow T-shirts. But really, just the tails will be enough to please the kids. In fact, they may want to take them home as party favors.
[amazon box="B01N45E9PY,B073H5YZRC," grid="2″]
Donut Birthday Theme Decorations
This set of birthday decorations features beautiful pastel colors with sizable inflatable donuts, striped candy circles, and a star. Also included are 25 latex balloons in pastel shades like macarons. There are two banners, including one that reads, "donut grow up." There are 18 donut cupcake toppers that you can personalize with your child's name. The theme is intended for a girl, but who doesn't love donuts? You can also purchase coordinating donut table covers and extra decorations.
[amazon box="B07HCGWQG9,B01I00YA7U," grid="2″]
Best 2-Year-Old's Birthday Party Themes
As you can see from these 2-year old's birthday party themes, there are plenty of choices at affordable prices. For not too much cash, you can create a picture perfect setting to celebrate your child's big day in style. After getting the balloons inflated, the rest of the set-up will be relatively simple. Apart from the party decor, the needs for 2-year-olds create unique challenges.
When using balloons, it's important to keep an eye out for any that could pop since that can be a choking hazard. The party will need to be in a baby-proofed area where kids are closely supervised. Activities should be kept simple, and you can expect things to get messy. When the cleanup is over, and all the tiny guests have gone home, we hope that your 2-year-old's birthday party will bring mostly smiles, laughter, and happy memories to last a lifetime.